Noche de los Muertos at Hollywood Forever : The Return of Quetzalcoatl
About this event
THIS EVENT IS SOLD OUT
NO TICKETS AT THE GATE
NOCHE DE LOS MUERTOS
The Return of Quetzalcoatl
5PM GATES - 12AM CLOSING
THIS IS AN EVENING EVENT FEATURING ALTARS, ART EXHIBITIONS, AZTECS, TRADITIONAL DANCE, MUSICAL ARTISTS, CULTURAL PERFORMERS, ARTS AND CRAFTS VENDORS, AND CULINARY VENDORS.
THE EVENT ENDS AT MIDNIGHT AND ATTENDEES MUST THEN EXIT THE PARK
THE DAYTIME EVENT, DIA DE LOS MUERTOS, IS A DIFFERENT TICKET
2021 THEME: THE RETURN OF QUETZALCOATL - EL REGRESO DE QUETZALCOATL
Hollywood Forever's 22nd annual Dia de Los Muertos celebration will take place on Saturday October 30th, 2021. This years theme is "The Return of Quetzalcoatl"
From the flames of death and destruction we look to the Quetzal bird, the phoenix of the Americas, rising from the ashes, reborn.
Adorned in the feathers of the Quetzal we welcome the Return of Quetzalcoatl, the plumed serpent, ancient God of the Mayans and Aztecs, Priest King, Lord of the Winds and the Harvest Maize – that seed of civilizations – and the One God who descends into the underworld and resurrects humankind with his own blood.
With his wise old face wreathed in brilliant feathers he tells us, "I am Quetzalcoatl, the Morning Star. Every morning, I lead the Sun back out of Mictlán to be reborn with the dawn. I know the way out of the Land of Death and will guide us back."
Friar Diego de Duran believed Quetzalcoatl was the traveling Apostle St. Thomas after the crucifixion. The Church of Jesus Christ of the Latter-Day Saints claimed that he was their Savior in the Americas.
Our finely feathered serpent is a Universal Divine symbol for all those who crave resurrection.
Together, we witness the Rebirth of the Phoenix Quetzal.
Together, we invoke the Return of Quetzalcoatl.
MORE INFO:
MAIN STAGE
MCs Pili Montilla and Raul Campos w Subsuelo
Mon Laferte
Little Jesus
Y La Bamba
Marinero
EL FANDANGO STAGE
Perla Lopez
Flor Amargo
Angel Ng
Conjunto Tenocelomeh
Cunao Danzo
Aparato
Alebriges En Vuelo
Conjunto Xi
AZTECA STAGE
Shaman Xico Xavier Garza
Telpochcalli Coyolxauhqui
Tezca Ollin Totiani
Xico Xavier Garza
Monografia Grupo Danza Azteca Cuauhtli
Ballet Folklorico Sol de Fuego
El Brinco Del Chinelo
CATHEDRAL ART EXHIBITION
Artist of the year Arturo Mallmann
Alejandro Lococo • Alfredo Davalos • Erick Carillo • Jesus Molina •Joe Saenz • Lalo Garcia • Luis Villanueva • Monica Moreno • Rosa Alvarez • Salvador • Sergio Rodriguez
UNAM EXHIBITION
Art Exhibit by Mexican Artist Eva Malhotra
Photo Exhibit by Krishna Malhotra
Nine Traditional Altars by Mexican organizations in SoCal
L.A. TACO CULINARY VENDORS
Carnitas El Artista
Coni'Seafood
Don Cuco
Pablito's Tacos
FOOD VENDORS
Pez Cantina
Evil Cooks
Macheen Tacos
Sno Con Amor
Mikies Tacos
Me Gusta
Downtown Taco
The Tamale Fiesta
CONTESTS
Noche costume contest prize is $500
Dia y Noche altar contest prize is $5,000 per category
CHARITABLE PARTNER
CIELO - is an Indigenous women-led, intergenerational organization that is combating racism towards Indigenous people by bringing visibility and resources to the Indigenous migrant communities. $1 per ticket will be donated to CIELO
_______________________________________________________________________
* We are following all COVID-19 protocols per Los Angeles County Health Department regulations. To learn more about current regulations CLICK HERE
Current LA County regulations :
• No vaccination card required
• No COVID-19 test required
• Masks encouraged
_______________________________________________________________________
* LINEUP SUBJECT TO CHANGE AT ANY TIME *
* NO REFUNDS / NO EXCHANGES *
* RAIN OR SHINE *
* 5 AND UP REQUIRE TICKETS *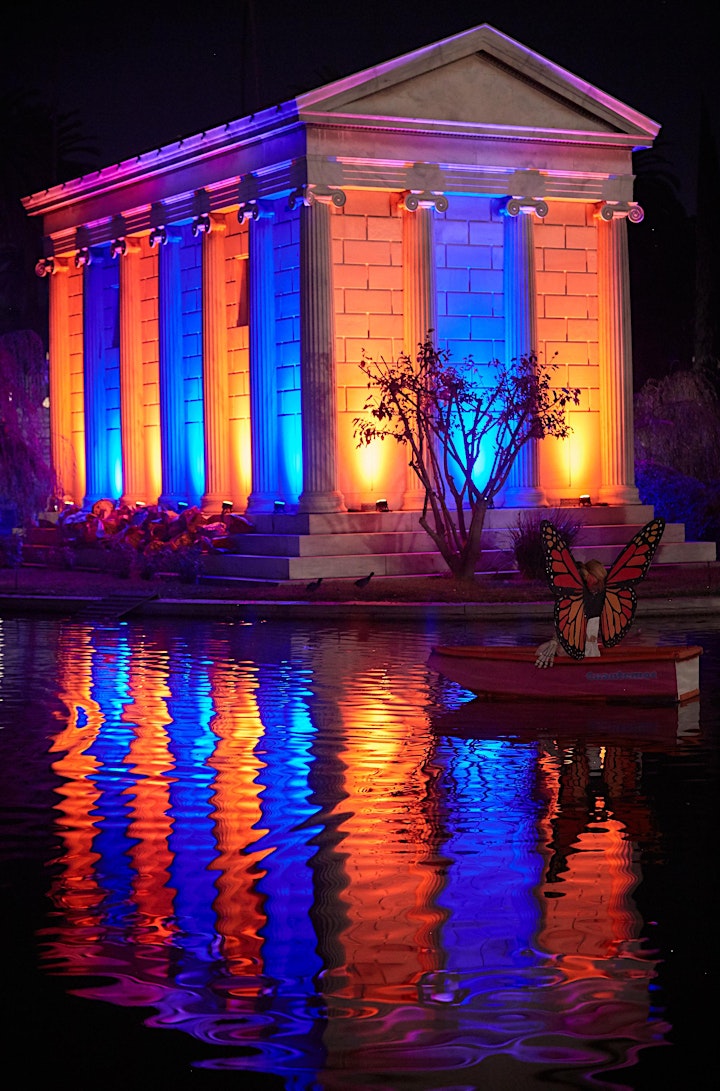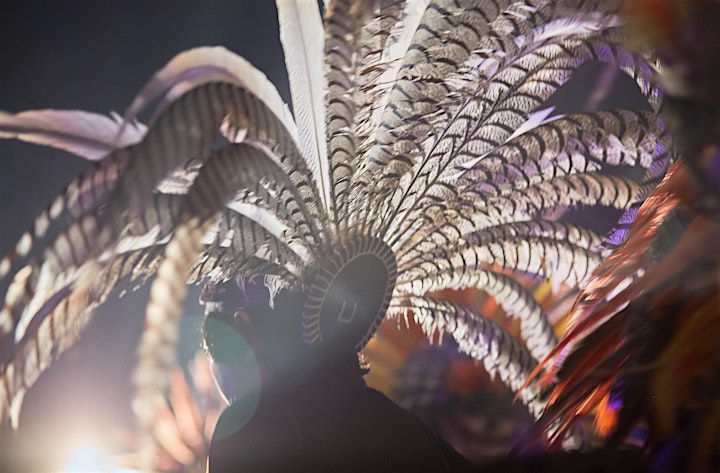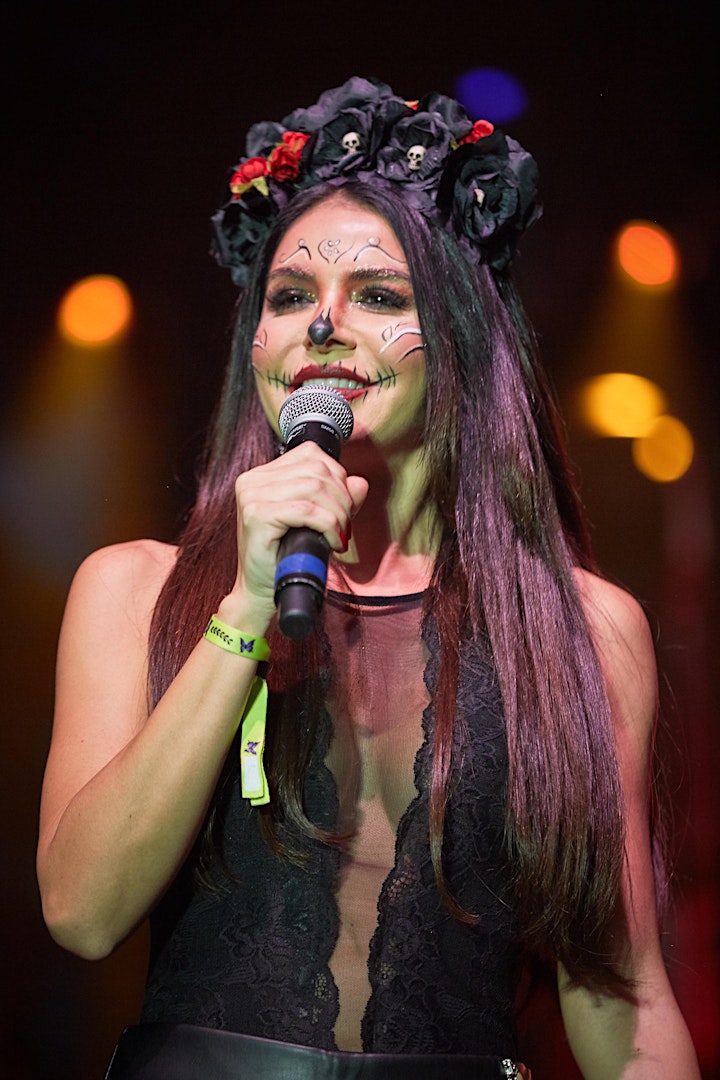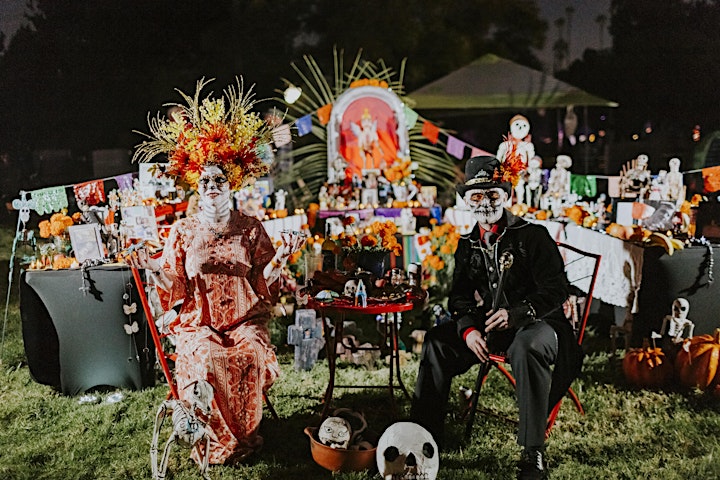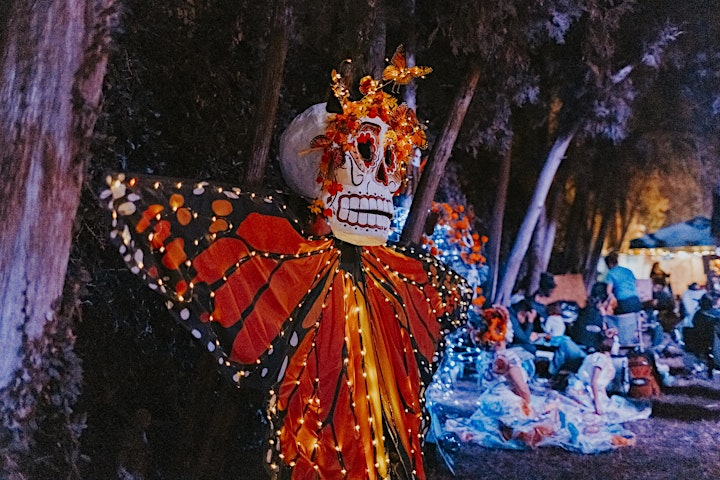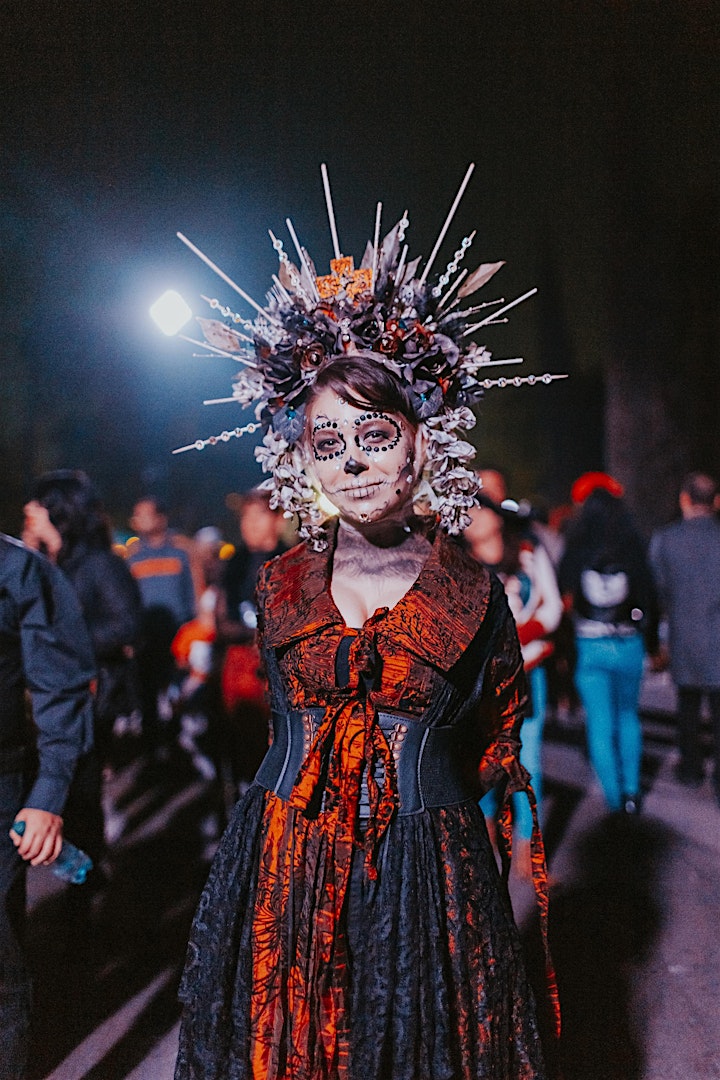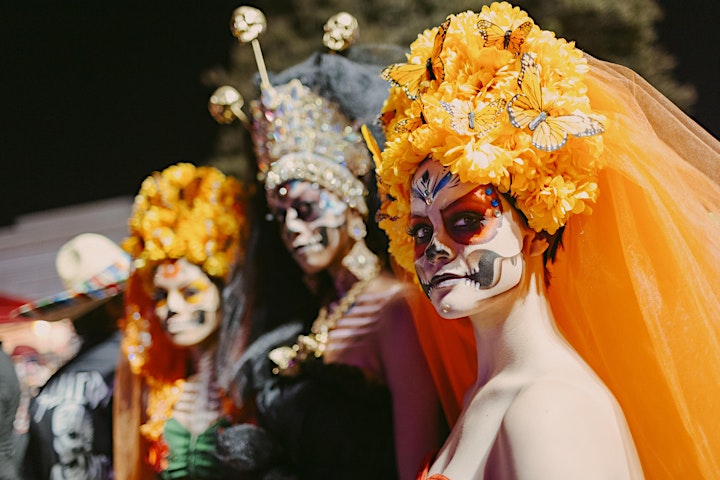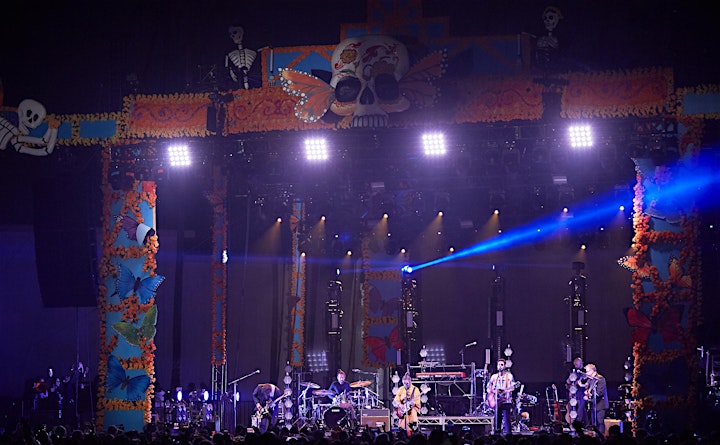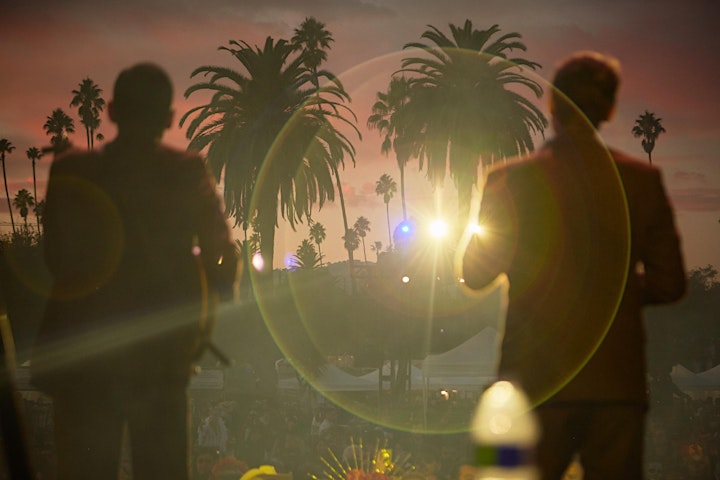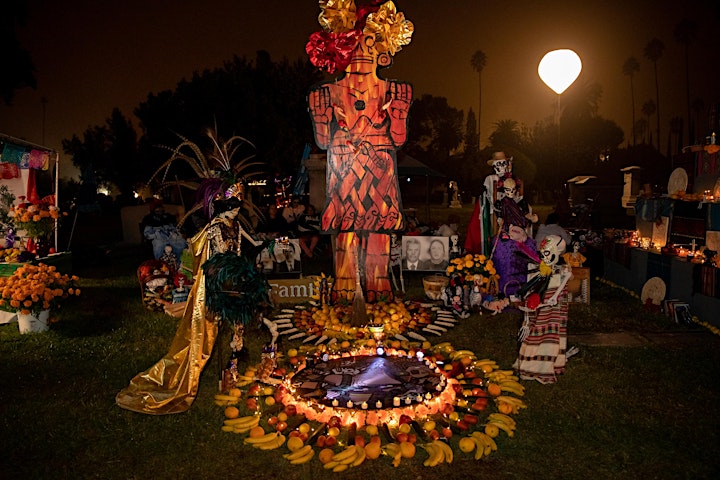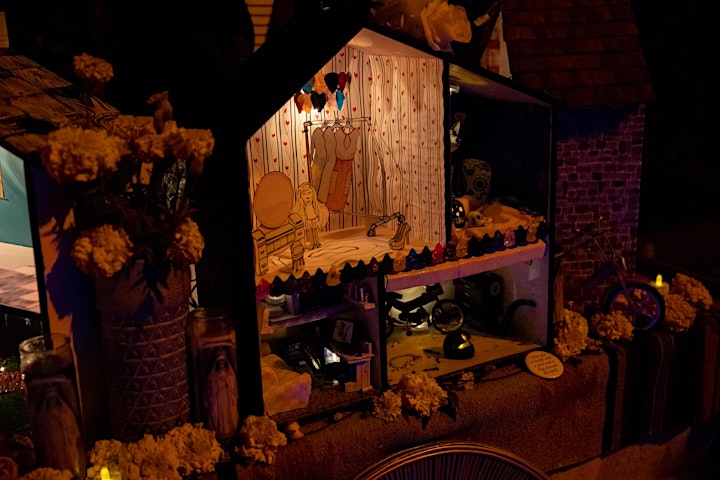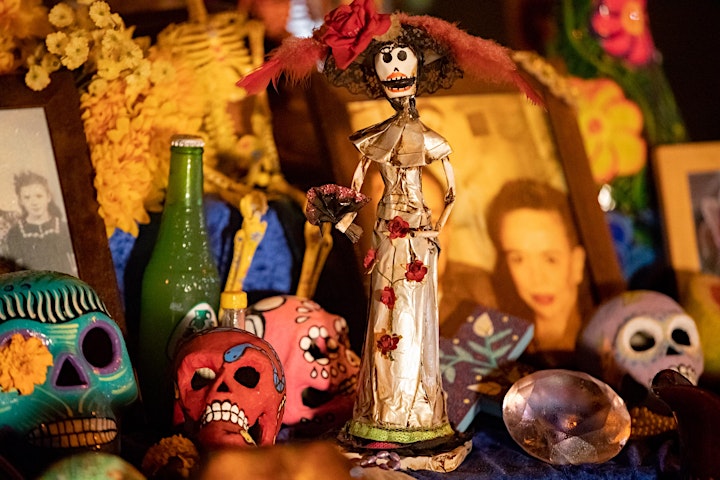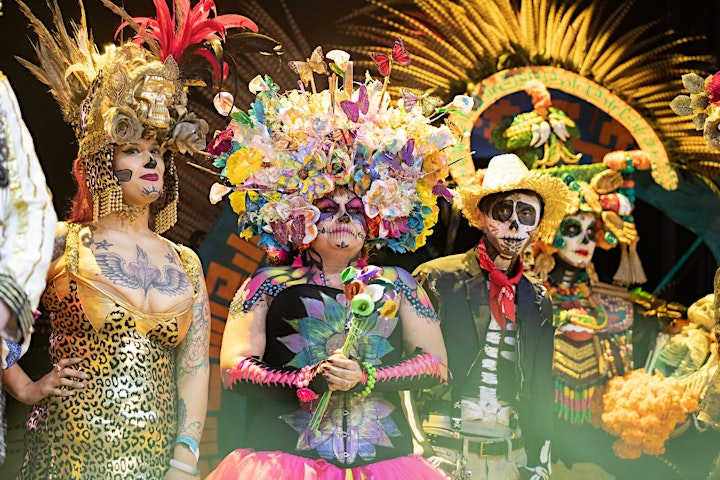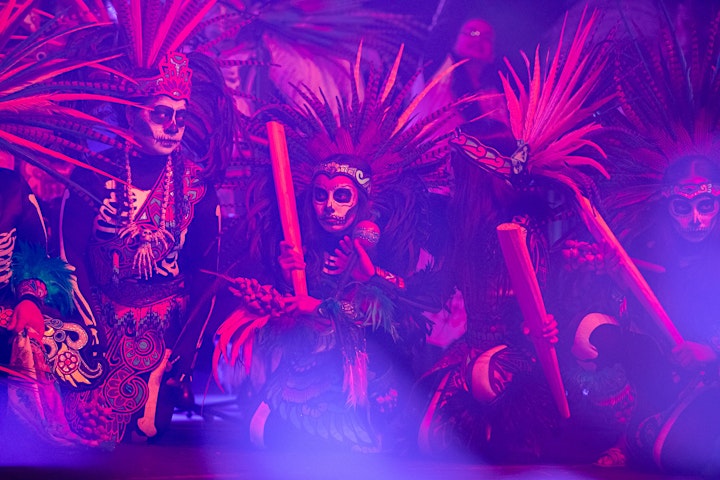 Organizer of Noche de los Muertos
Hollywood Forever is both a world famous landmark cemetery in the heart of Hollywood and an important cultural event center in Los Angeles. Our cultural event program includes: outdoor classic film screenings, concerts, literature events, lectures, live podcast tapings and more. We also host the largest Dia de Los Muertos event in the United States.