About this Event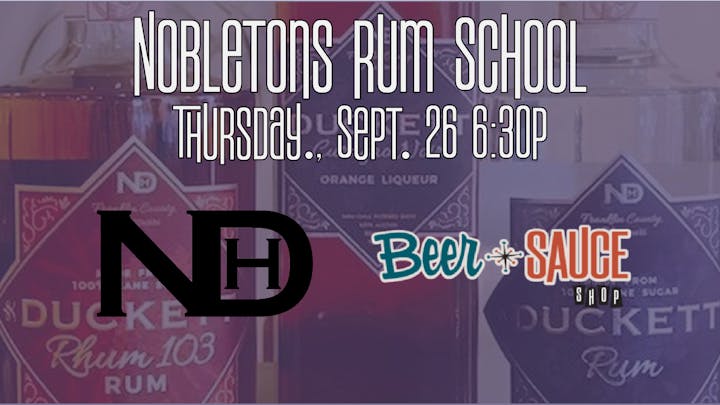 Join Demetrius Cain, co-founder of Beaufort, MO-based Nobleton's Distilling House, producer of cain to glass rums, for a very special Rum School.
Taste and learn about Nobleton's unique cain to glass distilling process that features NO extra flavorings or additives-- just three ingredients!
Experience the signature Duckett Rum, made with 100 percent sugarcane juice, Duckett Rhum 103, a lightly aged rum, a traditional Curaçao made with 14 different spices and more!
This is a casual class but we do ask you arrive before 6:30 to ensure you are able to taste the full line up of rums and get the full effect of Demetrius' discussion.
Free to Attend | Please RSVP to ensure seating & product.