Noble Impact: Addressing the Education Opportunity Gap through Student Voice, Featuring Civil Rights Activist Minnijean Brown Trickey

Saturday, July 25, 2015 from 9:00 AM to 12:45 PM (CDT)
Event Details

Noble Impact: Addressing the Education Opportunity Gap through Student Voice, Featuring Civil Rights Activist Minnijean Brown Trickey
 
Schedule of Events
9:15-9:45am: Conversation with Minnijean Brown Trickey [student time]
9:45-11:15am: Civic innovation challenge [student time]
11:15am-12:15pm: Team presentations and feedback [open to public]
12:15-12:45pm: Closing notes with Minnijean Brown Trickey and Eric Wilson [open to public]

Welcome parents, guests, and community members! We look forward to showcasing the students' work in the public civic innovation challenge showcase from 11:15am-12:15pm, followed by closing notes by local civil rights icon Minnijean Brown Trickey and Noble Impact CEO Eric Wilson. The earlier part of the day will be a closed events for students to collaborate together and with community leaders on how to solve the persisting opportunity gap prevalent for minority and marginalized students. Read on to learn more about the full day of events... 
 
---

Little-Rock based education initiative Noble Impact, in collaboration with Education Pioneers, Little Rock Central High School National Historic Site, and Mosaic Templars Cultural Center, presents an afternoon with civil rights icon Minnijean Brown Trickey, one of nine African-American students who broke the color barrier at Central High School in 1957. Brown Trickey will speak about her personal experiences with discrimination in education in a conversation with daughter and fellow social justice advocate Spirit Trickey, followed by an event with young scholars in which teams of Noble Impact high school students, Education Pioneers graduate school and fellows will collaborate to create solutions for persisting issues and barriers for marginalized students.
Prior to the event, students and fellows will have explored the history of the 1957 desegregation crisis at Central High School; visited the school grounds where Brown Trickey as part of the Little Rock Nine experienced racial discrimination and the denial of her Constitutional rights; and spent time in class discussing the opportunity gap that persists for minority and under-served youth in America's education system.
On Saturday, July 25th, students will convene with Brown Trickey to add personal context to their research in an intimate discussion about her life and experiences at Central High School during the Crisis, lead by Spirit Trickey, author of Brown Trickey's highly anticipated memoir.
Combining their research with the personal context of Brown Trickey's story, students will then break into teams, alongside education fellows and local parents to create and propose solutions for the opportunity gap that continues to exist for students of color.
The 90-minute civic innovation challenge will put students in the driver's seat to solving problems that affect their lives, while opening up access to community facilitators and leaders to guide the process through feedback and questioning. Addressing problems – such as higher rates of expulsion and lower rates of Internet access for students of color – teams will present their ideas to a panel of community leaders, including Brown Trickey, for feedback and advice.

The presentation session will begin at 11:15am and will be open to the public, followed by closing notes from Brown Trickey and Noble Impact CEO Eric Wilson. Attendees are encouraged to arrive at 11:00am to find seating and/or visit the Mosaic Templars Cultural Center before settling in. The event takes place in the ballroom (3rd floor).
 
 
About Our Speakers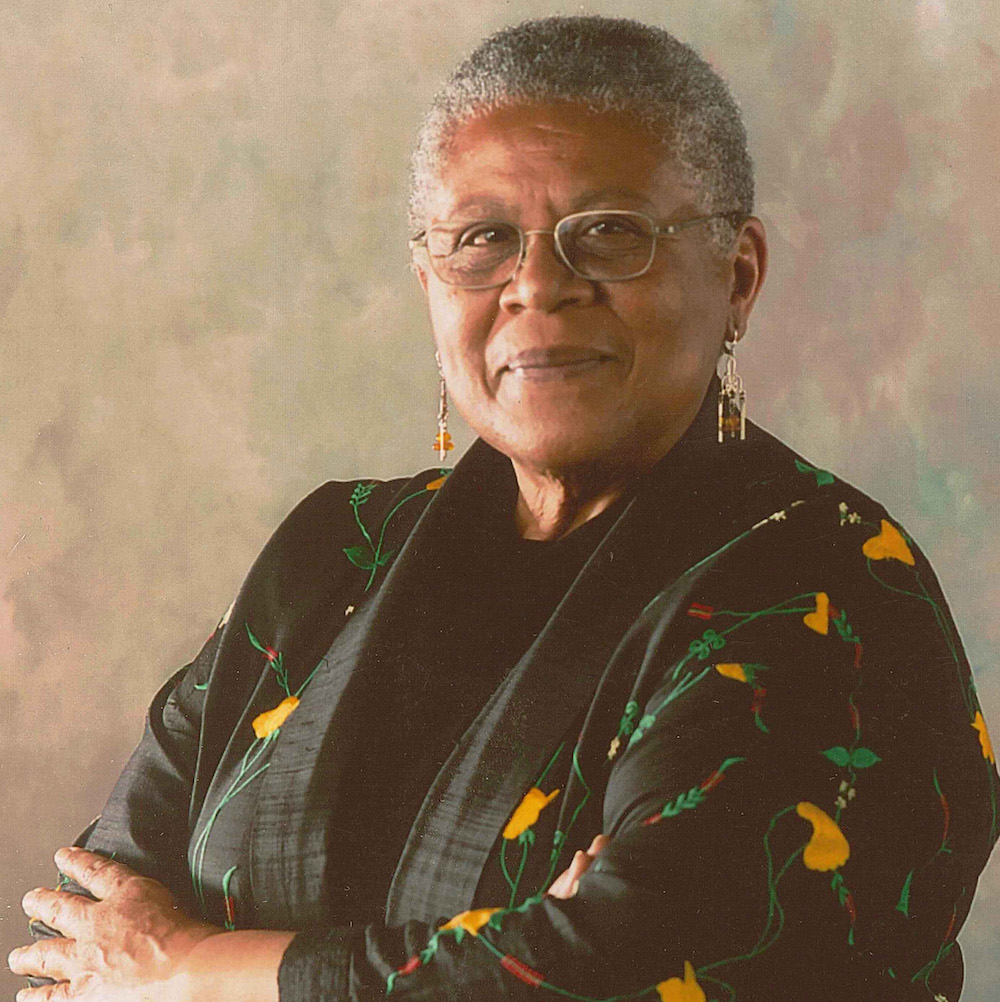 Minnijean Brown Trickey has lifelong experience and commitment to peacemaking; environmental issues; developing youth leadership; diversity education and training; cross-cultural communication; gender and social justice advocacy. Her teaching experience in social work includes Carleton University, and community colleges in Canada. She served in the Clinton Administration as Deputy Assistant Secretary for Workforce Diversity at the Department of Interior. She was the Shipley Visiting Writer for Heritage Studies at Arkansas State University. For the past ten years she has been a nonviolence and antiracism facilitator for Sojourn to the Past, a ten-day interactive history experience for high school students. She continues as a teacher, writer and motivational speaker.  She is the mother of three sons and three daughters.
Brown Trickey is the recipient of numerous awards for her community work for social justice, including Lifetime Achievement Tribute by the Canadian Race Relations Foundation, the International Wolf Award for contributions to racial harmony.  With the Little Rock Nine, she received the NAACP Spingarn Medal and the Congressional Gold Medal.  She is a member of the Little Rock Nine Foundation that awards nine scholarships bi-annually.
She holds a Bachelor of Social Work in Native Human Services from Laurentian University and Master of Social Work from Carleton University, in Ontario Canada. She is the recipient of four Honorary Doctorates.
She is the subject of a documentary, Journey to Little Rock: the Untold Story of Minnijean Brown Trickey, which has received critical acclaim in international film festivals in Africa, England, Ireland, Northern Ireland, the U.S., South America and Canada.  She was featured in People Magazine, Newsweek, the Ottawa Citizen, the BBC, the Canadian Broadcasting Corp, Donahue, CNN, the History Channel Turning Points in History, the HBO documentary, Little Rock Central: 50 Years Later, and  a  variety  television, radio and print media.  She appeared with the Little Rock Nine on Oprah, Today and numerous other media.  
Minnijean Brown Trickey is one of the nine African American students who collectively resisted opposition to the desegregation to enter Little Rock Central High School in 1957, with protection from federal troops.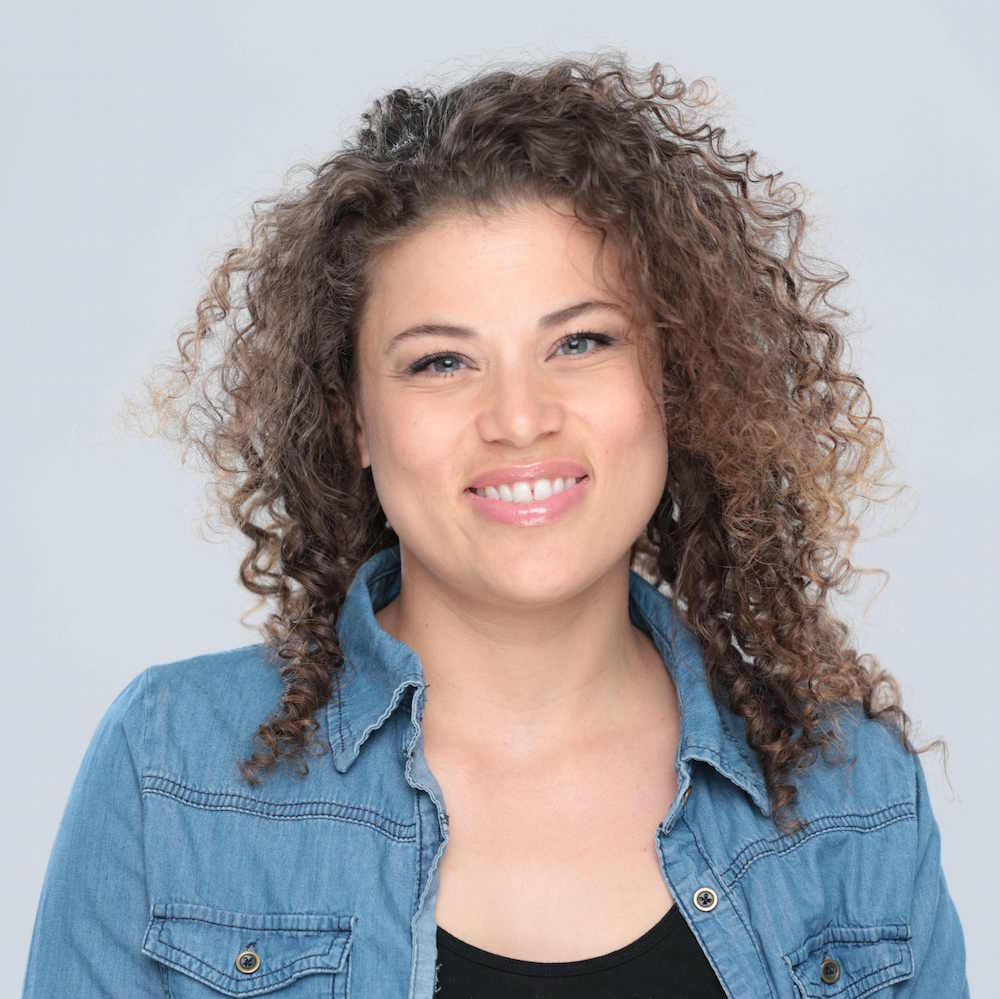 Spirit Trickey, born and raised in northern Ontario, Canada, moved to the United States in 1999 and has lived here ever since. Spirit finished her undergraduate work at the University of Arkansas at Little Rock with a B.A. in Mass Communications and minor in journalism. She received her Master's Degree at the Clinton School of Public Service (CSPS) in May 2010. Her signature project at the CSPS was an International Public Service Project in Cape Town, South Africa, working with an NGO, the South African Education and Environment Project (SAEP).
Spirit is the playwright of One Ninth, an exploration of human dignity and racial conflict as seen through the eyes of Minnijean Brown Trickey, one of the Little Rock Nine who desegregated Little Rock Central High School in 1957.  She is Spirit's mother. One Ninth was selected by Arkansas Repertory Theatre for the playwright development program for emerging African American and Latino playwrights Voices at the River. The Rep also sponsored a statewide residency tour of One Ninth across the state of Arkansas. Over 15,000 students and members of the community were engaged with the play through interactive workshops, performances and community discussions.
Spirit is one of ten Americans who won the "Ticket to History" essay contest (with over 250,000 submissions) to witness the inauguration of President Barack Obama, and attend the Inaugural Ball. She was recently named one of the "Top 100 History Makers in the Making" by the Grio.com and featured on NBC Nightly News with Brian Williams. 
Spirit worked as an Interpretive Park Ranger at the Central High School National Historic Site in Little Rock, AR for 10 years and as the Chief of Interpretation at Klondike Gold Rush National Historical Park in Seattle for 2 years. Spirit moved to New York one year ago. Over the past year she has worked with Spike Lee's 40 Acres and a Mule Filmworks. She is also co-writing her mother's memoir and has recently created her own online show called Roots of the Spirit. 
About Our Community Leaders

The event will feature a panel of four community leaders charged with listening to and giving feedback on student solutions. Leaders will provide insightful commentary and propose important questions to teams to further their thinking and approach to solving problems related to the opportunity gap. Community leaders include Minnijean Brown Trickey and local thought leaders and activists in education and youth programming, including: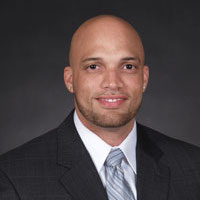 Jason D. Hamilton is the Executive Director of the Arkansas Commitment Program, which identifies and supports academically talented African-American high school students throughout Central Arkansas. He was born and raised in Nashville TN, where he attended John Overton Comprehensive High School. From there, he attended and graduated from Sewanee: The University of the South in 1999 with his B.A. in Spanish and was a two sport student-athlete. After graduating, he spent a few years living abroad in Johannesburg, South Africa.
Upon returning to the U.S. in 2001, he began his career in college admissions at Sewanee, where he served as Assistant Director of Admission and Coordinator of Multicultural Recruitment. The next year he relocated and worked at Oglethorpe University in Atlanta, GA serving as Assistant Director of Admission and International Student Liaison. He then returned to Sewanee where he served as Associate Director of Admission from 2003-2005 and then Director of Admission from 2005-2008. Mr. Hamilton also attended and received his Executive M.B.A. at The University of Tennessee – Chattanooga in December of 2007.
The opportunity to be the Executive Director of the Arkansas Commitment Program is Mr. Hamilton's "dream job" as it combines his passions of community service, education, and business.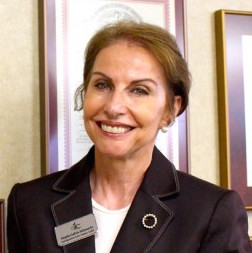 Angela Galvis Schnuerle was born in Colombia, South America, and attended the University of Houston where she graduated Magna Cum Laude. Ms. Schnuerle has extensive experience in management and administration of complex contracts for the Federal Government as well as national and international contracts for private sectors. She obtained her Juris Doctorate from the William H. Bowen School of Law, and her Masters in Law from the Agricultural Law Center in Fayetteville.
Ms. Schnuerle worked as Special Assistant for Hispanic Affairs for U.S. Senator Blanche Lincoln, where she advised, and implemented immigrant legislative platform, immigration policy and outreach programs. Ms. Schnuerle is a Consulting Attorney for the Mexican Consulate in Arkansas and the legal counsel for several non-profit associations and is founder of the UALR Hispanic Law Student Association.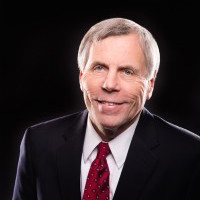 James L. "Skip" Rutherford of Little Rock is Dean of the University of Arkansas Clinton School (UACS) of Public Service. UACS opened in 2005 and is located on the grounds of the William J. Clinton Presidential Center and Park in Little Rock, Arkansas.  It was the first school in the country offering a Master's degree in public service.
He coordinated the 40th anniversary commemoration of the 1957 crisis at Little Rock Central High School. He also coordinated the dedication of the Northwest Arkansas Regional Airport, only the third new commercial airport to open in the previous 25 years.
A graduate of the University of Arkansas at Fayetteville, he received the Journalism Department's first Distinguished Alumnus Award, and has served as a visiting professor at the University of Arkansas; Lyon College in Batesville, Arkansas; the University of the Ozarks in Clarksville, Arkansas; and the University of Central Arkansas in Conway, Arkansas. In 2015 he was awarded an Honorary Doctor of Humane Letters Degree from Hendrix College in Conway, Arkansas. He serves on the Board of Trustees at Lyon College, the Board of Directors of The Foundation for the Mid South and the Board of Directors at Arkansas Children's Hospital where he has promoted statewide children's health advocacy through the formation of the Natural Wonders Partnership. He served as the first president of the advisory board for the Arkansas School for Mathematics, Sciences and Arts and is a past president of the Little Rock School Board.
Skip is the recipient of the Humanitarian Award from Just Communities of Arkansas; the Men of Volunteer Achievement from the Retired Senior Volunteer Program; the Arkansas Community Service Award from the Arkansas Department of Volunteerism; the Martin Luther King Award from the Black Community Developers, the Community Service Award from the University of Arkansas Alumni Association and the Champion Award from the Home Instruction Program for Parents of Pre-School Youngsters (HIPPY). He was recognized as the Clara Barton Distinguished Humanitarian of the Year by the American Red Cross of Greater Arkansas, and in 2015, was honored by Arkansas Commitment.
About Our Facilitators
During the 90-minute civic innovation challenge, participants will form approximately 10 groups of 4-5 scholars, fellows, and parents to collaborate on solutions. Facilitators will be responsible for visiting table-to-table to listen to and respond to team solutions. The goal of the facilitator is to ask relevant and challenging questions to challenge students to dig deeper in their solutions. The facilitator team will consist of local education and policy leaders with a passion for increasing opportunity for students and communities. Our facilitators include: 
Crystal Mercer, Founder, Columbus Creative Arts + Activism
 
Daniel Munczek Edelman, Government Innovation Fellow, Harvard Social Impact Bond Lab
 
Molly McGowan, Law Clerk to the Honorable Raymond Abramson, Arkansas Court of Appeals 
 
Robin White, Superintendent, Little Rock Central High School National Historic Site
Have questions about Noble Impact: Addressing the Education Opportunity Gap through Student Voice, Featuring Civil Rights Activist Minnijean Brown Trickey?
Contact Noble Impact
When & Where

Mosaic Templars Cultural Center
3rd Floor
501 W. Ninth Street
Little Rock, AR 72201


Saturday, July 25, 2015 from 9:00 AM to 12:45 PM (CDT)
Add to my calendar
Organizer
Noble Impact exposes students to relevant experiences and tools that enable them to navigate a world defined by uncertainty. Our mission is to provide every student with a relevant and purpose-driven education, with a vision that one day we'll live in a society where all citizens pursue their potential by improving the world for others.