Noah Gundersen at The State Room
About this Event
The State Room is proud to present Noah Gundersen on Thursday September 26, 2019 .
On valentines day, 2019, i was in bed with my girlfriend, in a hotel room in Seattle, tripping on mushrooms. i was showing her bits and pieces of the album in its then unfinished form. at the time it was going to be called "i hope you meet everything you fear." i guess it still could be. but as i was hearing the songs outside of my own ego, i began to see a pattern. or more so a person. a boy. a boy who had tried really hard for a long time to fill a space in his heart. a boy who didn't know how to be alone, but regardless spent most of his time floating in his own head. a boy who really, really wanted to experience love — a majestic love, an epic love. and in the end, a boy who didn't have anything to prove anymore.
Voted Salt Lake's best live music venue, The State Room's 299 capacity venue caters to live music lovers in an intimate experience unrivaled in Utah. 21+ with a full bar.
DOORS 7 | SHOW 8
For fans of indie & folk
Grab your tickets today!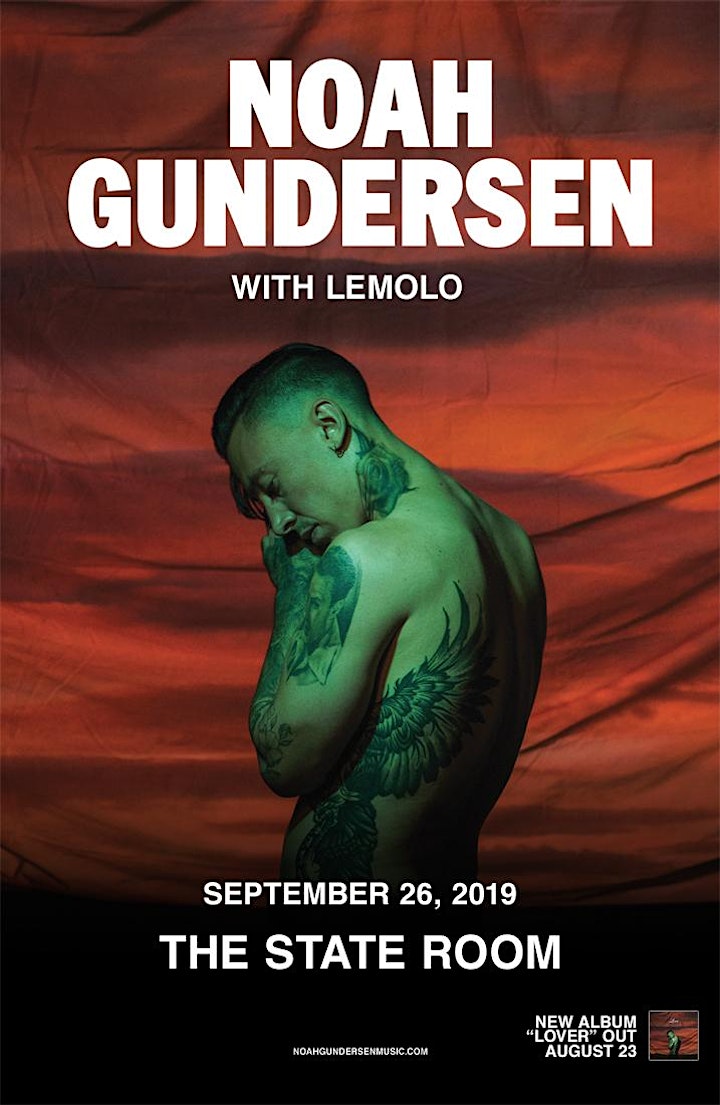 Performers
Date and Time
Location