NO REGRETS 2014 Conference of Christian Men

Saturday, February 1, 2014 from 8:00 AM to 4:30 PM (CST)
Event Details
About No Regrets 2014:
Imagine linking via a live feed conference with other locations throughout North America to provide an opportunity for the men in your church and community – to engage with other men; to challenge one another; and to point them towards Jesus Christ. 
Men have been gathering at the No Regrets Men's Conference, from all over the Midwest, to help them grow into fully-devoted followers of Jesus. The response has been overwhelming.
The No Regrets Men's Conference is a ministry of Elmbrook Church's Men's Ministry. No Regrets is a statewide men's conference that started in 1994 when a group of men from Kenosha were faithful to the calling of the Lord to start a statewide men's conference. The next year the conference was moved to Elmbrook and has been a blessing to the men of Wisconsin for 17 years now.
Check out the morning session video from the 2013 conference to get a taste of what the No Regrets Men's Conference is all about. Click here…
 Our Mission
…is to create an environment for men to be challenged in their relationship with the Lord by providing information relating to home, work, and ministry, and provide an opportunity for men to fellowship and worship together.
 Our Vision
…is to see biblical spiritual awakening come to the men in the US and a men's ministry to every church in the US.
No Reserves  -  No Retreats  -  No Regrets.
---

Love the Lord your God with all your heart and with all your soul and with all your mind and with all your strength.

Mark 12:30 NIV

 
Are YOU...All In?
Two General Session and three Group Sessions

Live simulcast Worship with the No Regrets Band

Continental style breakfast and sack lunch included
Testimonies from Real Men Living "All In" Lives
---
2014 CONFERENCE SPEAKERS
---
Morning General Session Speaker 
Darrin Patrick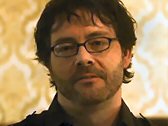 Darrin Patrick serves as lead pastor of The Journey in Saint Louis, Missouri, which he founded in 2002. Darrin also serves on the board of directors of the Acts 29 Church Planting Network as Vice President and is a regular contributor at the Resurgence. His passion is to help the church understand and live the gospel in the world. Today, The Journey runs eight services across four campuses and continues to aggressively plant new campuses and churches in the Saint Louis region and beyond. 
He recently finished two books: Church Planter: The Man, the Message, the Mission, releasing in August 2010, and A Church for the City with Matt Carter.
Darrin is married to his high school sweetheart, Amie, and they have four beautiful children: Glory, Grace, Drew, and Delainey. Darrin enjoys vacations with his family, basketball, good food, good books, good movies, and weightlifting.
---
Platform Speakers
Stuart Briscoe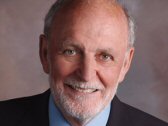 Known for his logic and wit, Stuart has been preaching since he was just 17 years old. Now, more than 80 years young, he shows no sign of slowing down. In fact, he continues teaching the Bible on nearly every continent. Stuart served as the senior pastor of Elmbrook Church in Brookfield, Wisconsin for over 30 years, has written more than 40 books, and has received honorary doctorates from a number of universities.
---
Rod Hairston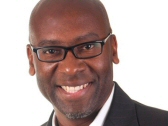 Rod Hairston served as chaplain and life-coach for the NFL's Baltimore Ravens, as he has for more than twelve seasons. He is also the senior and founding pastor of Messiah Community Church in Owings Mills, MD, a church dedicated to developing a culture where families of any size, with any challenges, can become salt and light in a society of decaying family life.
---
Bill Perkins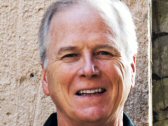 Bill has conducted business and leadership seminars across the country for Christian groups and companies such as Domino's Pizza and Alaska Airlines. He has appeared on nationally broadcast radio and television shows including the highly rated O'Reilly Factor. He is the founder and president of the Million Mighty Men. Bill has spoken at Promise Keepers rallies and written the New Testament notes for the Promise Keepers Men's Study Bible, Bill has also conducted chapels for Major League Baseball teams. Bill is the author of the best-selling book, When Good Men Are Tempted, Awaken the Leader Within, The Six Battles Every Man Must Win, and When Young Men are Tempted.
---
Steve Sonderman
Steve Sonderman is Associate Pastor, Adult Discipleship at Elmbrook Church in Brookfield, Wisconsin. He consults widely with churches from a number of denominations in developing local men's ministries. Sonderman is a graduate of the University of Wisconsin–Milwaukee (B.S.) and Bethel Seminary (M.Div.). He makes his home in Wisconsin with his wife, Colleen.  Steve and Colleen have 4 adult children.
---
Afternoon General Session Speaker
 Dr. Rick Rigsby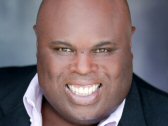 Dr. Rick Rigsby is a favorite among audiences worldwide. Whether he is motivating financial giants on Wall Street or fifth grade teachers at an elementary school—Rick Rigsby encourages and empowers audience members to become great people who do great things.
Following a successful career as a television news reporter for a CBS affiliate in Northern California, Rick spent two decades as a college professor, the last 14 years at Texas A&M University, where Rick also served as character coach and chaplain for the Aggies football team. Dr. Rigsby now devotes his full attention to empowering people worldwide—from presenting leadership principles in Nigeria to speaking to Fortune 500 companies in the Americas, Europe and Canada. Rick offers common-sense wisdom to those desiring to rise to greater levels of excellence.
---
 February 1, 2014:
  7:30 am –   8:15 am   Continental Style Breakfast
  8:30 am – 10:00 am   Darrin Patrick:  A Man After God's Own Heart
10:15 am – 11:05 am   Rod Hairston: Cover Her
11:15 am – 12:05 pm   Stuart Briscoe: What is God Really Like? 
12:15 pm –   1:05 pm   Bill Perkins: When Good Men Are Tempted. (With box lunch)
  1:15 pm –   2:05 pm   Recap of sessions and table discussion.
  2:15 pm –   4:00 pm   Dr. Rick Rigsby: What is Your Top Priority?
When & Where
11555 Cedar Lake Road
Biloxi, Mississippi 39532


Saturday, February 1, 2014 from 8:00 AM to 4:30 PM (CST)
Add to my calendar
NO REGRETS 2014 Conference of Christian Men