No Pain Your Gain Conference presented by The Longevity Project

Sunday, March 22, 2015 from 9:30 AM to 4:15 PM (EDT)
Event Details

The Longevity Project has partnered with the Pritikin Longevity Center + Spa to present a conference about re-gaining control of your life when pain has taken an unrelenting hold. Whether it is physical, mental, nutritional, or financial pain - on any level - the stress and discomfort can cause a negative impact on your life. In turn, it is likely that if you are suffering from one type of pain, you will probably encounter others as well. 
Through this conference we wish to educate our attendees on the wide array of options that are available when encountering these various types of pain. We believe that alternative and holistic forms of therapy are important parts of the healing process and it is important for any pain sufferer to find the best combination of treatments and services that work specifically for them, to gain a happier, healthier, wealthier, and more fulfilling life. 
We have gathered industry experts to present on their pain management experiences and services. Additionally, we will be bringing in the best-of-the-best in a wide range of pain management electives so that our attendees can have a hands-on, personal experience on several types of treatments and therapies. 
Perks of Attending: 
Healthy Lunch with Demo & Recipes Provided
Complimentary Bio-Photonic Scanner to Assess Your Antioxidant Levels
Participate in Interactive Workshops (see below)
Free Gift Bags for all Attendees with Healthy Snack Samples & Discounts to Local Businesses
Complimentary Vision Screening & Eye Pressure Checks
Free Mortgage Review
Free Future Healthcare Cost Assessment Based on Current Health & Family History
Complimentary Raffle Ticket to Win Great Prizes
Silent Auction to benefit The Sabrina Cohen Foundation 
All attendees will sign-up upon registration the day of the event for 2 elective sessions. These electives allow you to get a hands-on experience on the pain management benefits of each service. Some of the electives we are offering include: 
Yoga by Ansa Yoga
Massage by Zeel Massage on Demand
Make Your Own Medicine by Dr. Ashley Boudet
Meditation by Erica Korman
Ear Acupuncture by Andrew Heimann

Surface EMG & Thermography Scans 

by New Leaf Chiropractic
Keynote Speaker:
Sabrina Cohen, The Sabrina Cohen Foundation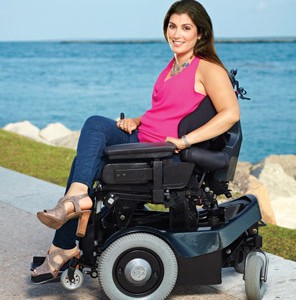 Other Speakers Include: 
Bradley J. Rosen, Rosen Financial & The Longevity Project
"Removing Pain From Your Finances"
Renee Rosen, Green Eggs & Kale & Snack To Basics
Loren Pulitzer, Vegan Chef - Meals That Heal
"Foods That Heal & How To Incorporate Them In Your Diet" 
Chef Anthony, Executive Chef - Pritikin Longevity Center
"Healthy Meals & Recipes You Can Make At Home" 
Eric Martinez, Exercise Physiologist - Pritikin Longevity Center
"How Physical Fitness Can Extend Your Longevity" 
Dr. Maria Zayas-Bazan, Licensed Clinical Psychologist 
"Breaking Through The Pain" 
Paula Cook-Ehrlich, Pharmanex Bio Photonic Scanner
"The Truth About Your Health; The Truth About Your Wealth"
Visit Our Website for More Information about our Speakers, Activities, and Other Upcoming Events! www.thelongevityprojectmiami.com
Proudly Supported In Part By: 

*All Info Subject to Change
When & Where

Pritikin Longevity Center + Spa
8755 Northwest 36th Street
Miami, FL 33178


Sunday, March 22, 2015 from 9:30 AM to 4:15 PM (EDT)
Add to my calendar