A fireside discussion with Robert Reffkin, Author of "No One Succeeds Alone: Learn Everything You Can from Everyone You Can"
About this event
We are pleased to welcome Robert Reffkin, Founder and CEO of Compass for a fireside chat with Calvin Cooper, Co-Founder and CEO of Rhove to discuss the takeaways from Robert's book- "NO ONE SUCCEEDS ALONE: Learn Everything You Can from Everyone You Can"
Robert Reffkin is the only Black founder of a public real estate technology company and the only Black founder/CEO of a unicorn company that has raised more than a billion dollars. As sad as that statistic is in 2021, it's an incredible achievement on his part, particularly since his backstory is so rife with adversity—he was disowned by his Israeli grandparents for being Black and raised by a single mother, there were times when they were struggling, and times when they were solidly middle class after his father abandoned them.
He relied on many well-known and influential mentors to help achieve such astronomical success, including the likes of Kenneth Chenault (CEO of American Express), Vernon Jordan (Lazard), Marc Benioff (founder and CEO of Salesforce), Lloyd Blankfein (Goldman Sachs), and Bayo Ogunlesi (founder and CEO of Global Infrastructure Partners). He's eager to share the wealth of advice he's garnered over the years.
Robert will share both his inspiring story and the entrepreneurship principles that lay the foundation for the way he conducts himself in life and in business every day.
Possibility. Turning dreams into reality; optimism and the abundance mindset; finding things and people that give you energy; passion/effort/trying harder than others.
Power of relationships. Every interaction is an opportunity; investing in relationships; providing value to mentors; putting yourself in other people's shoes in every situation.
Curiosity and humility. Being customer-obsessed; learning from ideas that came before; learning from customer's reactions; caring more about impact/results for the customer than novelty.
Belonging. Feeling out of place as a child; searching for acceptance and fulfillment. Gratitude. For his mom; for his mentors; for all the people that helped him throughout his life; for his luck; for his family.
Our Special Guest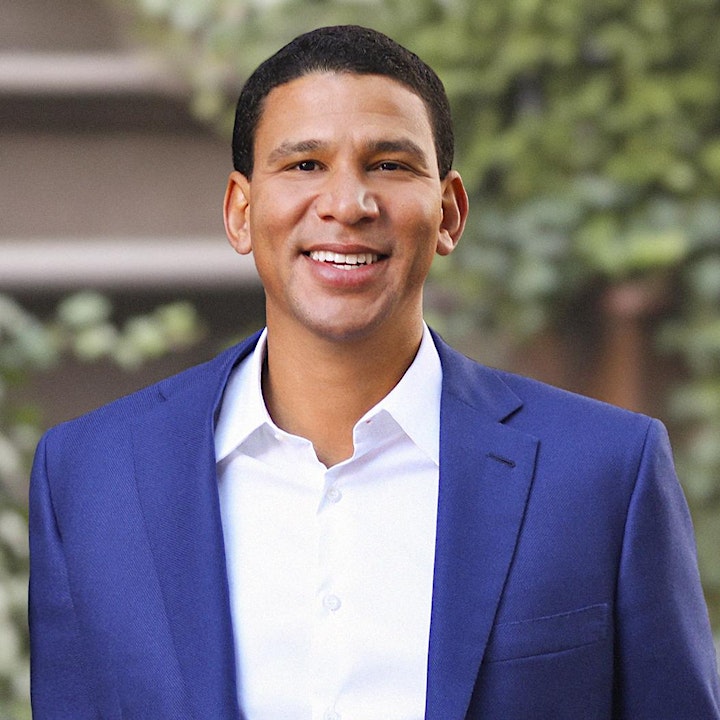 Robert Reffkin
Founder and CEO of Compass
ROBERT REFFKIN is a husband, a father, and the Founder and CEO of Compass, a real estate technology company that is now the largest independent brokerage in America, having helped clients buy or sell homes worth more than a quarter-trillion dollars since its founding. Reffkin graduated from Columbia in two and a half years, earned an M.B.A. from Columbia Business School and worked at McKinsey, Lazard, and Goldman Sachs. He ran fifty marathons, one in each U.S. state, to raise $1 million for charities — including for America Needs You, the nonprofit he founded to serve young people living below the poverty line who are the first in their families to go to college.
ABOUT COMPASS. Compass is a leading national real estate technology company, providing tools and services to help real estate agents grow their businesses and better serve their clients. As one of the largest groups of small business owners in the country, real estate agents utilize the end-to-end Compass platform to improve their productivity and help them manage their business more effectively. Compass currently powers over 21,000 real estate agents across 165+ U.S. cities, who were responsible for over $151 billion in real estate transactions in 2020 (according to REAL Trends). For more information on how Compass powers one of the largest groups of business owners in the country, please visit www.Compass.com.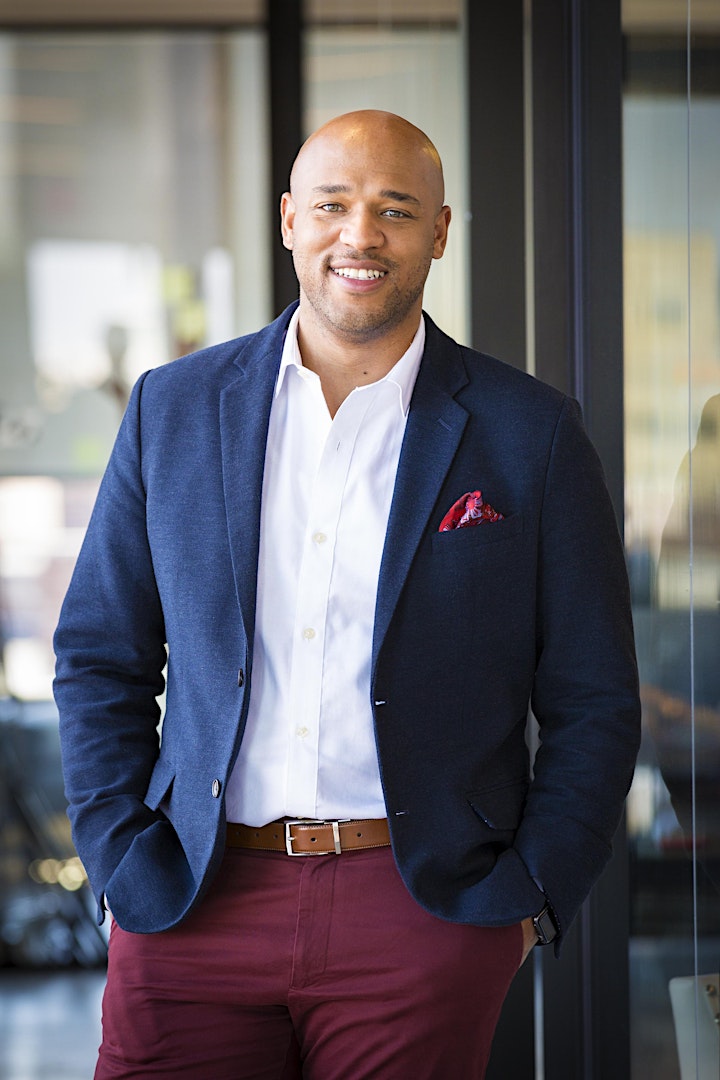 Moderated by Calvin Cooper
Co-Founder and CEO of Rhove
Calvin Cooper is the co-founder and CEO of Rhove, a company expanding access for everyone to invest in real estate via a mobile app with no account minimums or income requirements. By democratizing real estate finance, deal sponsors raise capital with no headache, and Main Street investors get the opportunity to own the places we live, work, and play. Rhove raises capital from the public and invests as a single entity, eliminating every barrier to bringing previously unattainable assets to the market. Prior to Rhove, Calvin was a venture capitalist investing in fintech, blockchain, proptech and smart city technology companies. Calvin has taught entrepreneurship as an adjunct professor at The Ohio State University, and currently serves on the Nasdaq Entrepreneurial Center Advisory Board. Recently, he was selected to participate in the YALP Young American Leaders Program at the Harvard Business School.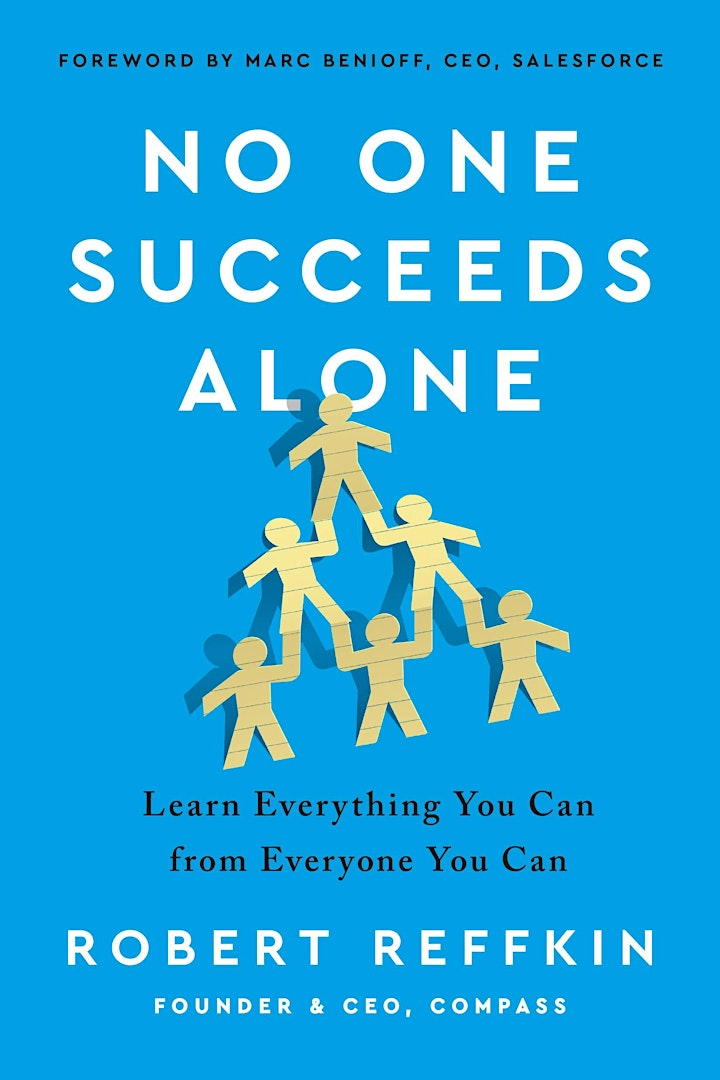 The Nasdaq Entrepreneurial Center is a 501c(3) public charity whose mission it is to make entrepreneurship accessible to all. We deliver world-class resources and mentoring to enable every entrepreneur across the globe to realize their maximum potential. Please join us and make your gift to ensure these transformative programs may continue to reach the underserved.
Organizer of "No One Succeeds Alone" with Robert Reffkin, Compass CEO