Join us for a livestream event where art and creativity will support the conversation on meaningful youth participation!
About this event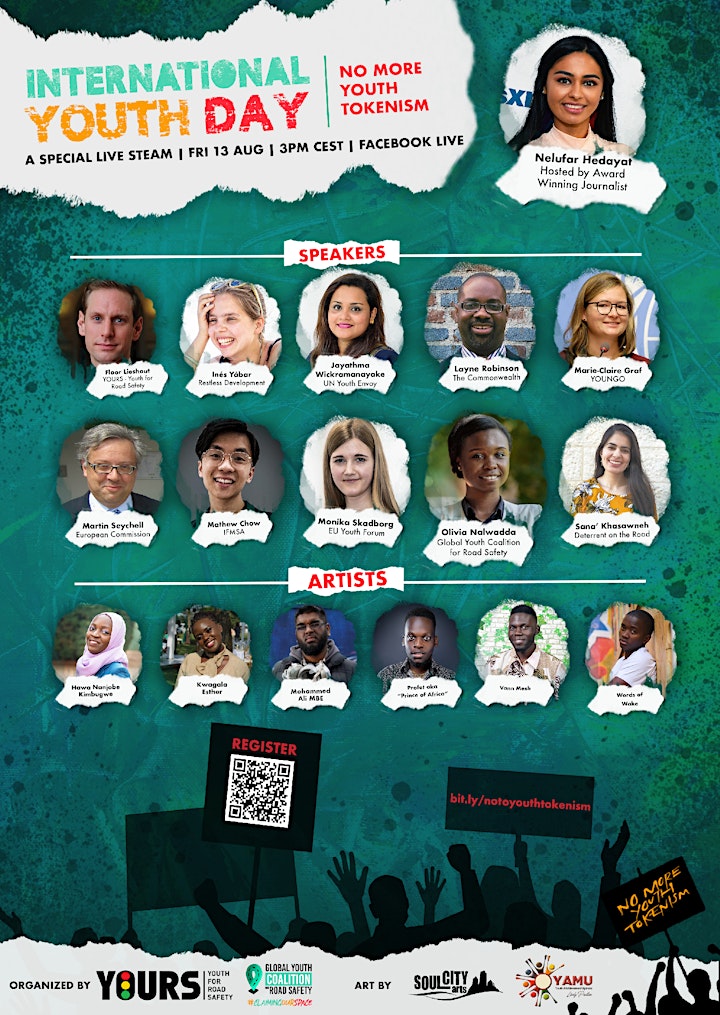 The Youth Coalition, representing 550+ members from 97 countries, is hosting an online event on August 13 at 3pm CEST to commemorate International Youth Day with the strap-line: NO MORE YOUTH TOKENISM!
Join key stakeholders such as youth-led NGOs, government leading youth strategies, and young leaders actively involved in solving the most pressing issues of our planet.
Through dynamic conversations and artistic expressions, this creative and expressive event will encourage reflections and discussions about the different ways youth can meaningfully participate in transforming our realities for the better.
We will explore how all the SDG's agendas, especially road safety and sustainable mobility intersect to achieve human and planetary health.
Expect live art, poignant discussions and practical examples of meaningful youth participation in decision making.
This event is an official event of the UN Secretary General's Envoy on Youth's Youth Lead Innovation Festival and will be hosted on Facebook Live at www.facebook.com/claimingourspace.
Direct links can be found at the event page after registering!
Organiser of No More Youth Tokenism: International Youth Day