Description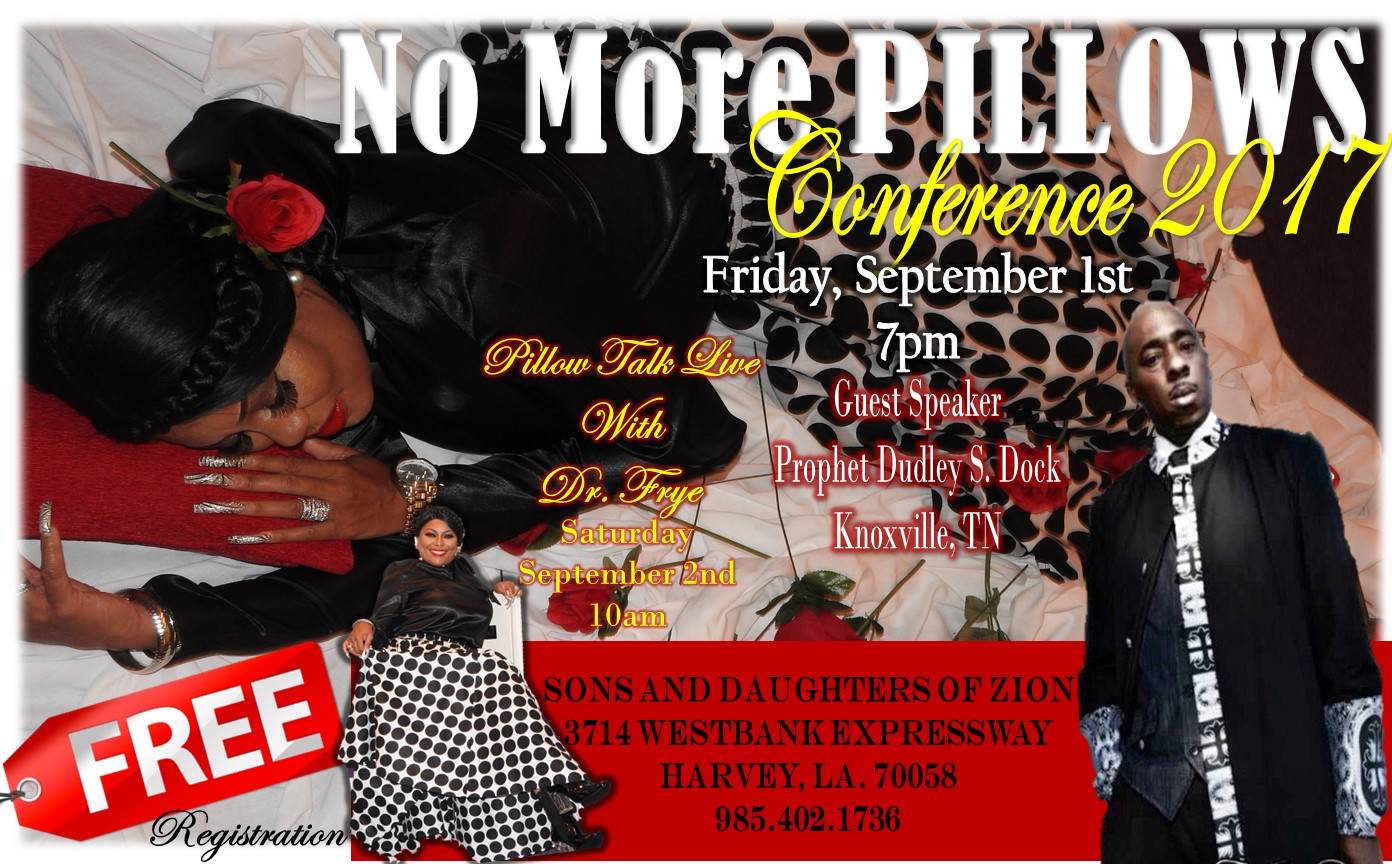 NO MORE CRYING YOURSELF TO SLEEP!
NO MORE DEPRESSION!
NO MORE MIND BATTLES!
NO MORE TORMENT!
NO MORE PILLOWS!!!!!
NO MORE PILLOWS CONFERENCE 2017 HAS BEEN FASHIONED BY THE SPIRIT OF GOD THAT YOU MAY BE LOOSED, UNSHACKLED, UNCHAINED, AND DISCONNECTED FROM THE THING THAT WAS DESIGNED TO HOLD YOU HOSTAGE TO THE PILLOW! NO MORE!

REGISTRATION IS FREE!
FRIDAY, SEPTEMBER 1ST LAUNCHES THE CONFERENCE AND YOU'RE IN FOR A REAL TREAT!

ON SATURDAY, SEPTEMBER 2ND JOIN DR. PATRICIA FRYE FOR PILLOW TALK!
WE'RE DECLARING UP, OUT AND OVER!!!
DON'T WAIT, REGISTER TODAY AND INVITE A FRIEND!