Once we learn how to forgive, we can set ourselves free. Gayle Kirschenbaum shows you how to become the hero of your story, not the victim/
About this event
SPECIAL BONUSES ADDED TO WORKSHOP (Scroll down to see it)
EARLY BIRD SPECIAL REGISTER BEFORE JANUARY 20TH
Join Emmy-award-winning filmmaker, speaker, and coach Gayle Kirschenbaum, as she takes you through her process of finding forgiveness and self-healing. Her funny, poignant, and life-changing film, LOOK AT US NOW, MOTHER! tracks the journey of Gayle and her mother as their turbulent relationship transforms into love and friendship through understanding, acceptance, and forgiveness. Following an outpouring of enthusiasm for her film, Gayle has created a virtual workshop to help guide people through their own healing process.
In this full-day virtual forgiveness immersion workshop, you will uncover her powerful method of turning negatives into positives.  7 Steps to Restoring Relationships That Matter is a hands-on workshop where you will be asked to evaluate and reform your thinking. By doing so, you will shift from feeling anger to having compassion and you will experience freedom and power not felt before. 
It is time to become the hero of your story, not the victim. 
SPECIAL BONUSES
1. Screening of LOOK AT US NOW, MOTHER!
2. One-hour group support/coaching Zoom call 
EARLY BIRD SPECIAL REGISTER BEFORE JANUARY 20TH
Click here to WATCH TESTIMONIALS from virtual workshop
What people are saying about the workshop and film:
"The topic and wisdom you have been life-changing. The roadmap you have for forgiveness and for the daily rituals is very beneficial. You truly have something to contribute to the world with this workshop." - BRIAN L.
"I learned ways in the workshop to help me move forward to understanding and compassion, and away from confusion, resentment, and anger towards my mother and myself. This resentment was only hurting me. We learned how to fill our minds with positive instead of negative thoughts. Devoting time to this effort is healing."                                                                           -JOY FELDMAN"
"This workshop taught me how to actually work with my mother on a different level. My mother has a lot of issues and scars from her childhood and keeps that all closed off. I'd love to be able to help her be her truest self and happiest self as she gets older."          BARBARA A.
"Thanks so much for the workshop yesterday. The time flew by and I came away with a very inspirational feeling about the possible reunification with my sister. Life is too short to spend it being angry and hurt by those who "know not what they do" and if they do know, that is OK too. We have the ability to heal. Thank you again for all your help in finding a new and better path for me in my life." - AYN C
"This workshop today was great, Gayle! I have a lot of thinking and re-thinking to do related to my mother. Your actionable items distilled nicely for us. You also created a safe environment for us to share. Your openness and storytelling talent lends themselves to leadership in transformation. Thanks again for the lessons and wisdom. - JEFF G.
"Wanted to thank you, Gayle. What a great movie. It helped me a lot. Everyone try to see the movie "Look At Us Now, Mother!"                                                      -SUZE ORMAN, financial guru, author, TV host
"Saw this film today - highly recommended! Thank you both Ms. and Mrs. Kirschenbaum for sharing this intimate story and enabling us to face our own 'demons' and achieve rapprochement and forgiveness."                                                      DENNIS B
HEAR WHAT GAYLE IS TEACHING THE WORLD ABOUT FORGIVENESS -
To learn more and watch Gayle's TEDX talk visit: GayleKirschenbaum.com or email us at info@gaylekirschenbaum.comAfter you register you will receive a questionnaire and get a link for the workshop.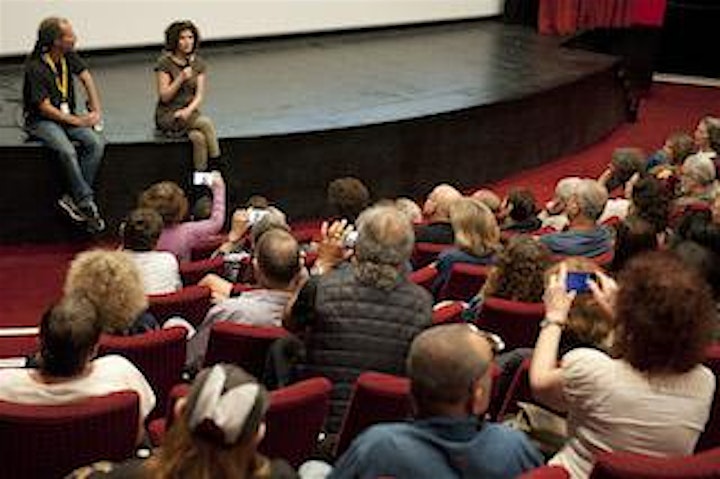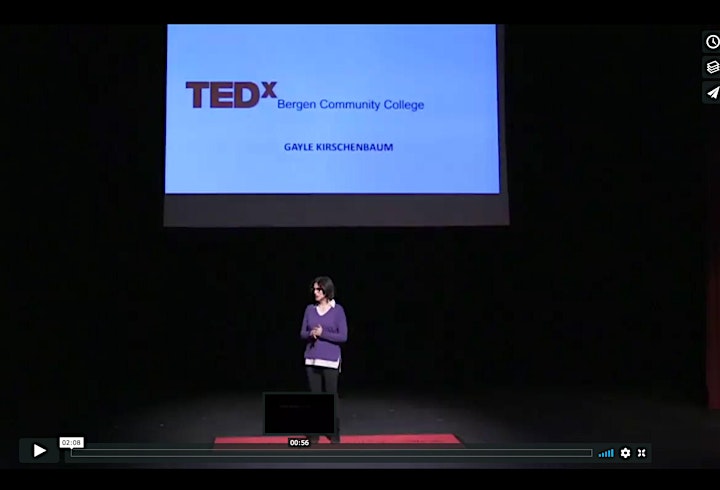 Date and time
Location
Refund policy
Organizer of NO MORE DRAMA Forgiveness Virtual Workshop