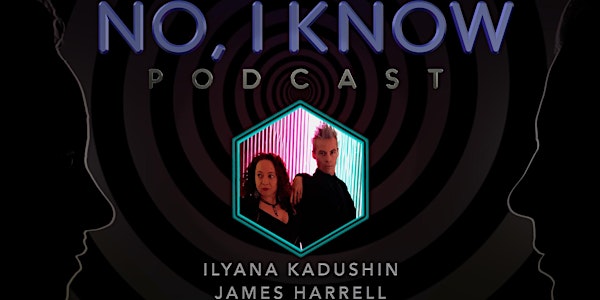 No, I Know Podcast Taping & Concert
Podcast something
When and where
Location
revival 213 W. Main St Suite 302 (3rd Floor City Center Building) Salisbury, MD 21801
About this event
No, I Know Podcast Live Concert w/ co-hosts Ilyana Kadushin and James Harrell.
Ilyana and James are the husband and wife duo that co-host the "No, I Know Podcast" that airs Sundays at noon on Delmarva Public Media's WSDL 90.7.
These musicians, producers, and community activists, spotlight local folks who are making a difference in their communities.
Come join these NYC transplants as they share their life experiences through original music, spirited conversation, and spoken word.
noiknowpodcast.com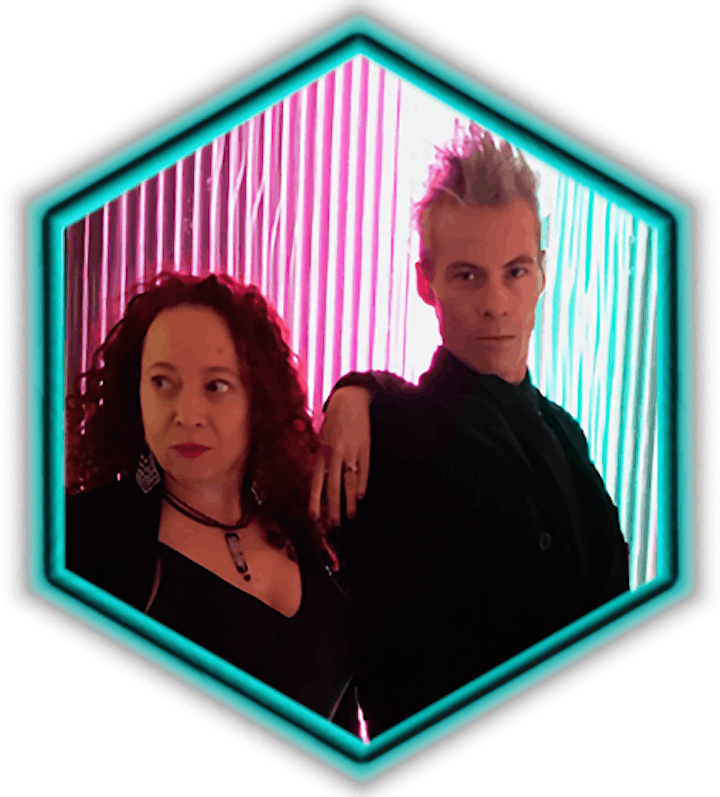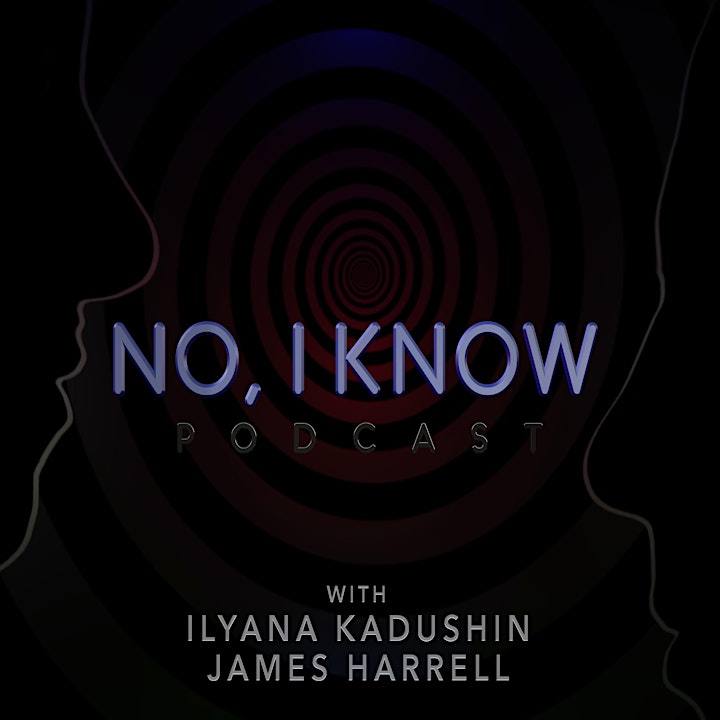 No, I Know Podcast
Website | Facebook | Instagram | Youtube
MEET ILYANA & JAMES
When Worlds Collide
Ilyana Kadushin and James Harrell Co-hosts and producers of the no, I know podcast, met in NYC in 1999 at a recording studio during a music session.
They soon formed a successful partnership as Lythion, performing live concerts and writing for stage and screen. Together they have written music for a wide range of projects including: Television & Internet Commercials and Promos (Nickelodeon Jr., Ogilvy & Mather, Scholastic). Documentaries and Films; "Separate, But Equal" (2011 HBO Best Doc Award) and "Me, Earl and The Dying Girl" (2015 Sundance Grand Jury Prize and Audience Winner). In this site you will find samples of their work and the latest news.
"Kate Bush crossed with Brian Eno might hint at what to expect here, but it wouldn't convey the full range of musical idioms blended by this duo..but they are no dabblers. Every musical language they draw on serves the quality and meaning of the song in question. Smart lyrics that treat sex, spirituality and perception in serious and funny ways; and alot of the music's appeal is in the spell cast by Kadushin's silky vocals, the clever arrangements behind them and the meticulous production. " -Jon Sobel (BlogCritics.org)
"Lythion knows how to balance style and substance, they are adventurous and impressively original." -Alex Henderson-(All Music Guide)
In 1999, singer, lyricist, and multi-media performance artist, Ilyana Kadushin, was invited by her friend, Julio Gomez (drummer) to attend a recording session at Blue Ribbon/ Flohovia Studio in NYC. It was there she was introduced to James Harrell, a multi-instrumentalist, who had been doing some work with Gomez and his band "HEVY FLOE".
After a couple of hours, Kadushin and Harrell wrote the song "CHAMPAGNE", which appears on their debut album, "…From the Beginning". An instant bond was formed and the two continued on to write more music.
After meeting Ilyana, James replied, "I have finally met a vocalist and lyricist who paired up nicely with the music I was writing."
Within a year and a half after their meeting, the two had created a body of work, they began performing around NYC venues, as well as doing sound design and composition for theater and television. In 2007, they officially created Lythion Music, their production company.

revival
Official Website | Facebook | Instagram
Salisbury MD is set for an amazing cultural comeback of the arts with the launch of "revival" @ City Center right at the heart of downtown.