Description
Come join "Heart To Hand Renovations, LLC" for the October 2019 Networking and pitching event!

Real Estate Networking and Connections - Come Get Personally Introduced and Pitch Your Deals To Flippers and Lenders.

Get your new deals funded easily! Come Meet, Mingle And Pitch!

Aren't You Tired Of Wasting Your Precious Time, Energy And Money Going To Networking Events Only To Be Sold A "One-Of-A-Kind" Real Estate Program, Eat Food You Wouldn't Have Ordered Yourself Have To Fend For Yourself Making Awkward Introductions And Getting Stuck In Conversations And Talking To Only A Few People? Well, Come To Our "No Frills" Real Estate Networking And Connections Events Where Introductions & Interruptions Are Made For You!

Wholesalers, Brokers and Homeowners: Come to be personally introduced to Hard money, gap, personal lenders and fix-and-flippers who are looking for deals. Bring paperwork, contracts and assignments to get the ball rolling fast!

Come enjoy introductions, connections and much much more.

Come enjoy full-service networking introductions.

IMPORTANT! Two Beverage or 1 Appetizer Minimum Purchase Required! There is No Admission Fee But You Must Make A Purchase. If You Are Not Making A Purchase To Support This Small Business Or A Donation To Keep The Group Growing And Meeting Then You Will Be Asked To Leave. We Are Taking Space From Paying Customers And I Am Not Paid For My Efforts. Support The Small Businesses That I Find Who Will Give Us Space Free Of Charge Or Make A Donation To Help Me Continue My Efforts To Support You. You Are All Going To Eat and Drink That Day Anyway, Please Budget So That You Do It At This Event To Ensure We Will Be Welcomed Back.

Sign-up today to start networking and developing mutually beneficial relationships with people you didn't know you need to know.

Remember to bring plenty of business cards!

This is an event for anyone interested in creating more connections in the Real Estate space. Come with value, good deals and immediate calls to action for lenders and flippers.

1) Arrive Promptly at 6:30 PM.
2) Purchase something from the establishment. (I understand that some of us are on a budget but you can not expect me to work for you remembering your name, field of expertise and who you would like to meet if you won't help me to support NYC small business owners. I market and promote this event approx 20 hours / week so that you have new people to meet at each event, please make a purchase to support the small businesses who will accommodate us on the in return.)
3) Networking & Deal Pitching.
4) Business card exchange.
5) Final announcements.

Lenders Click / copy-paste or text "lend" to 347-387-7263 for link below and let everyone pitch their deals to you for just $25.00!

I am excited to meet and introduce you all this Monday. Just a quick reminder that this is a "No-Cover Charge" event but everyone will need to make a purchase or be asked to leave as the venue will be turning away paying customers to accommodate us. There are discounted offerings on their bar menu so please budget to take advantage to help our group and this small business thrive. Here is a link to the Ox Bow Tavern Happy Hour menu: https://www.oxbowtavern.com/happy-hour

Lastly, we are fortunate to have William Morales of the Peer 2 Peer Real Estate Podcast and OneWill Properties LLC, who will be interviewing attendee who is looking to extent their networking reach and connections. These short interviews are designed to highlight your specialties, the region within which you do business, who you are looking to do business with and how to contact you. Attending this event and interviewing with Will will 10X you networking reach and business growth so please plan to attend, bring a guest or share the link and plan to interview with Will. https://p2pre.com


*Two Real Estate related, five minute presentation / speaking opportunities open! (Scroll down for details).

Come enjoy full-service networking introductions in a no-frills environment. Cash bar available. Full menu available for purchase. 2 Drink or food purchase minimum required.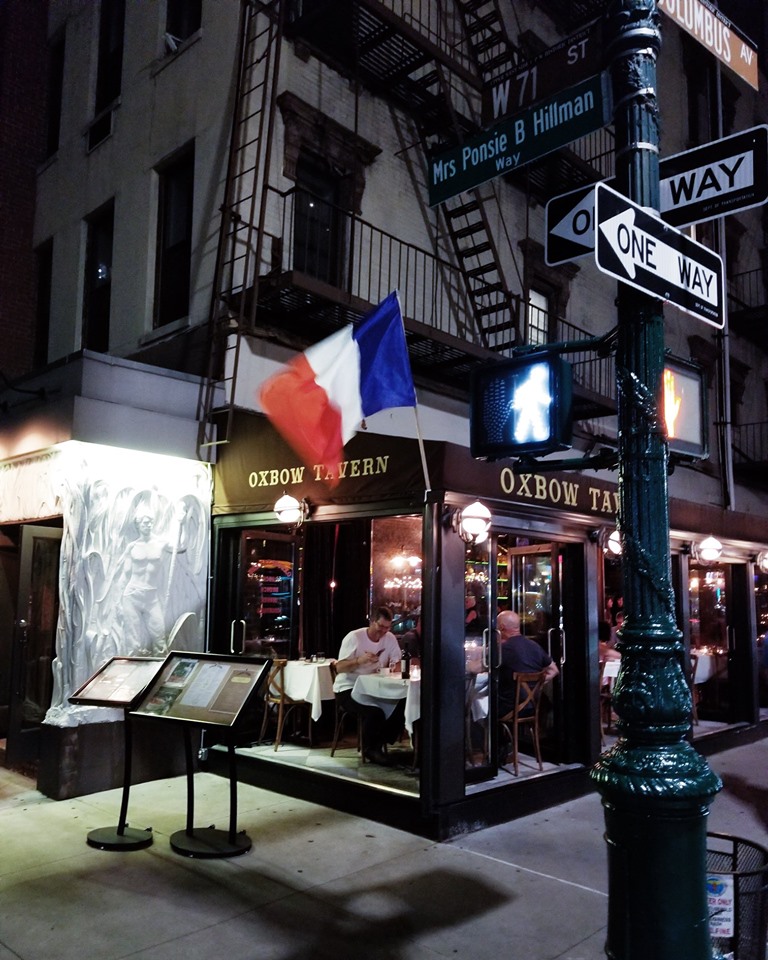 Sign-up today to start networking and developing mutually beneficial relationships with people you didn't know you needed to know.

All are welcome because everyone knows someone we should connect with.

Remember to bring plenty of business cards!

This is a free event for anyone interested in having more connections in Real Estate. Please plan ahead to purchase food and or beverages from the establishment in order to keep it free and ennsure we are welcome.

Who should attend:

Contractors, interior designers, Painters, electricians, investors, private lenders, Real Estate Agents, brokers, plumbers, Estate Lawyers, Insurance providers, Contract lawyers, RE lawyers, developers, lawyers who specialize in probate or divorce, people who know people with aging parents, know absentee landlords or landlords who are older themselves and looking to sell their property, people who can access probate or tax lien lists, painters, electricians, mail-men and women etc... anyone who has access to information about homes / buildings that may be available now or will become available soon should definitely attend since many Real Estate investors like myself offer a cash finders fee.
Please consider pitching the group, making a presentation or simply making an elevator pitch because I will have a tripod / device holder if you would like to record your presentation to use on your own social media.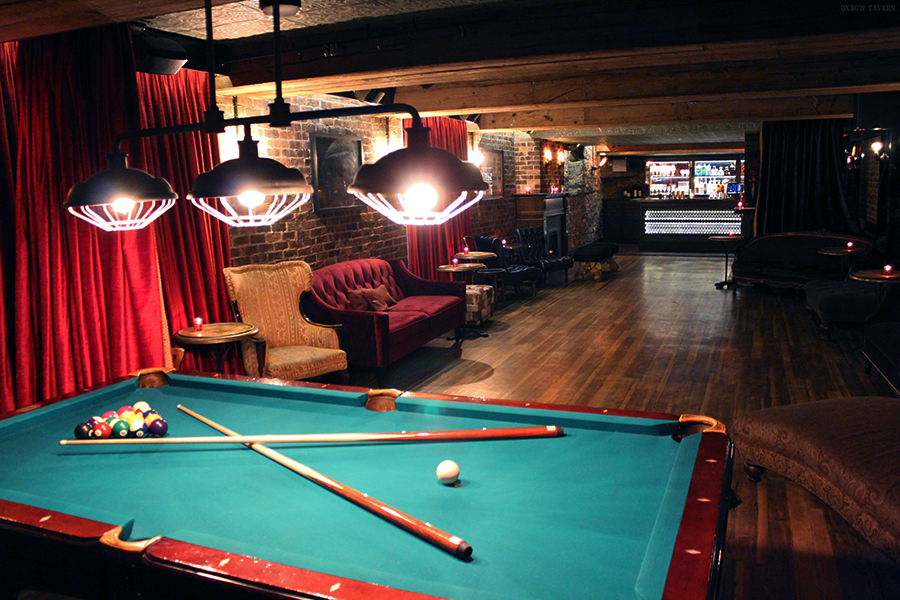 You will be discussing your business with people in the group any way, why not use this time to practice, present to everyone at once plus get content for your websites, social media, Youtube channels or even just to send to prospective clients via e-mail for years to come.
Help me to help you get the absolute most value out of our group and events by signing up or forwarding to someone who would add value and get value from speaking and having their presentation recorded. Click the link to sign-up for a 5 minute (or less) speaker spot for just $20.00 on-line or $30.00 cash at the event.


*Speakers: if you would like to make a Real Estate related presentation about your business to the East Coast Real Estate group's more than fifty people, for up to five minutes, please purchase "Speaker" ticket.
Each speaker spot is just $20.00 for the event and a tripod and I will be available to record your presentation for use on your own social media, websites, Youtube channel or to send to perspective clients.
__________________________________________________________________________________

Hi, my name is LeeAnne and I am building my real estate investment business, "Heart to Hand Renovations, LLC."

Heart to Hand Renovations, LLC is an investment company specializing in buying distressed homes, renovating and reselling them through a strong network of cash buyers, we are able to close quickly on those properties.
Heart To Hand Real Estate Investing Business Card
This year my goal is to find and rehab 20 properties and I am looking for local wholesalers who want to earn some quick cash on the deals that they find through their marketing efforts. Are you a wholesaler? Maybe you are and don't even know it yet.

Feel free to contact/refer me if you know of someone who inherited a home, maybe got divorced or fell on hard times and needs to get out from under their debt. You would be doing them a great service just by passing along my number since I can be very creative with financing, give them the highest cash offer and close on their timeline. Do you like marketing? I pay a commission for finding distressed, damaged homes and am always looking for both properties and buyers to put together so this may be the perfect opportunity for you to make money while helping me, the seller and my buyers who want their money in my projects making 12%-15% vs the bank at under 1%-2%.

Call or text me at 347-387-7263
Join My Group Of Private RE Investors And Never Miss An Opportunity to Make 12%-15%: https://www.hearttohandrenovations.com
Join our new Meetup group for future invitations and Real Estate referrals: https://www.meetup.com/East-Coast-Real-Estate-Investors-Group/
_________________________________________________________________________________________

#1) Thank you all so much for signing up for our next exciting Real Estate Networking event! I am looking forward personally introducing you to some fantastic connections, information and opportunities!
#2) A quick reminder to please help me to keep this event alive, growing and most importantly free by purchasing at least two beverages and or food from the bartender or servers. I suggest a two drink minimum or an appetizer for everyone and it will go along way to keeping our growing group in comfortable space with no admission charge.

#3) Please feel free to forward the event details to anyone else you think should come because even if you know them already, we probably do not and they could be the perfect connection for some people at the event.
#4) And finally, we all have strengths and specialties. Please contact me if you would like to speak/present at an up-coming event to really, powerfully tell a whole room full of people what you do and what you are looking for. (May I also suggest joining our group at the link below to know in advance when events are scheduled and more easily stay in touch with people you meet.)
https://www.meetup.com/East-Coast-Real-Estate-Investors-Group
Thank you again!
Looking forward to seeing you soon!
All the best,
LeeAnne Homsey 347-387-7263

_________________________________________________________________________________________
Heart to Hand Renovations, LLC is an investment company specializing in buying distressed homes, renovating and reselling them through a strong network of cash buyers, we are able to close quickly on those properties.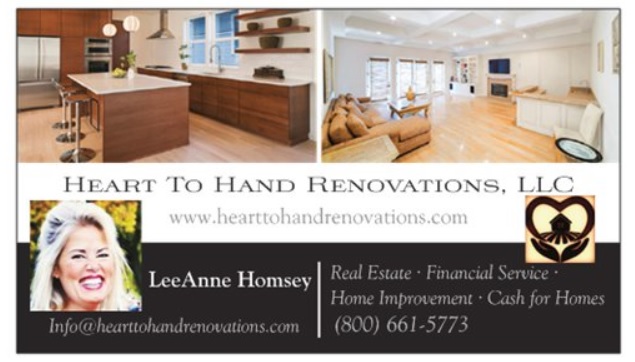 This year my goal is to find and rehab 20 properties and I am looking for local wholesalers who want to earn some quick cash on the deals that they find through their marketing efforts. Are you a wholesaler? Maybe you are and don't even know it yet.

Feel free to contact me for a copy of my credibility packet that will tell you much more about my company and how you'll benefit by working with me. Do you have a real estate orientated business? Are you an agent, contractor, lawyer? Do you know of someone who inherited a home, maybe got divorced or fell on hard times and needs to get out from under their incredible debt? You would be doing them a great service just by passing along my number since I can be very creative with financing close on their timeline. Do you like marketing? I pay a commission for both buying and selling homes and am always looking for both properties and buyers to put together so this may be the perfect opportunity for you to make money while helping me, the seller and my buyers who want their money in my projects making 12%-15% vs the bank at under 2%.

Reach out to me asap. and let's schedule a time that we can sit down and talk together to see how we can help each other achieve our goals.

Call or text me at 646-462-0384
Join Our Group Of Private RE Investors. Never Miss An Opportunity to make 12%-15%: https://www.hearttohandrenovations.com



When a passion for real estate is combined with talented individuals who have an uncompromising drive to succeed, amazing things will happen. At Heart To Hand Renovations, LLC it's our goal to not only have a positive effect on ourselves and our families - but also to inspire, motivate and create lasting change in everyone we encounter. We will treat our clients and team members with respect at all times. Our motto is and will always be, "Where there's a will, there's a way - and failure is merely lack of effort." Our company will dedicate itself to everlasting education and professional growth that will make the leaders of tomorrow: Heart To Hand Renovations, LLC