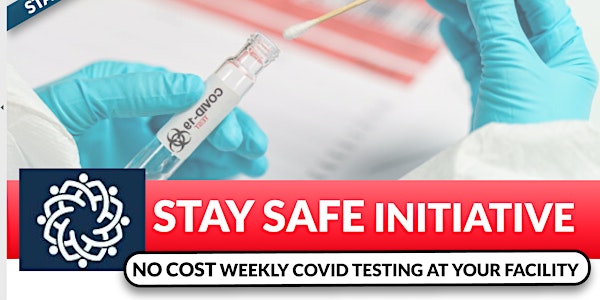 No Cost Weekly COVID Testing at Your Organization Webinar
Learn how your HCO can take advantage of the Stay Safe Initiative
About this event
Qualifications for Free, Simple and Convenient Way to COVID Testing.
HOME CARE RESOURCE is hosting a FREE webinar to share the opportunity for free weekly COVID Testing for your registered home care aids and HCO staff that have direct contact with clients or prospective clients who are currently required to get weekly COVID testing.
The Mission of Stay Safe Initiative
The Stay Safe Initiative was developed because our top priority is the health and wellbeing of all individuals. We are a private organization whose mission is to keep people safe, minimize the risk of contracting Covid-19 and to stop the spread of Covid-19.
The Stay Safe Initiative suggests a Covid-19 testing program should have individuals test weekly.
Weekly testing provides a safe work environment, reduces time off work, minimizes the concern of contracting Covid-19 and stops the spread of Covid-19. Further, it helps lower people's anxiety when in large groups and allows people to be present during events without concern.
Our guest speaker will review the Stay Safe Initiative and explain how you may qualify for this convenient and simple testing.
Check out the FOUR keys:
1. PCR tests- results in 48 hours
2. Rapid Antigen tests- results in 15 minutes
3. Free Weekly FedEx Shipping (in and outbound)
4. Cheek or Nasal Testing
Who should attend?
Licensees and Owners 
Managers
Hosts: Edwin Peterson and Kira Anthofer, TrustedAdvisers at HOME CARE RESOURCE
Webinar Date: Friday – January 14, 2022
Time: 10:00 am to 11:00 am PST
Cost: FREE
This will be a ZOOM meeting. A ZOOM link will be provided within 24 hours of the webinar date/time
Registration: Follow the links to register for the webinar. Emails for each attendee are required.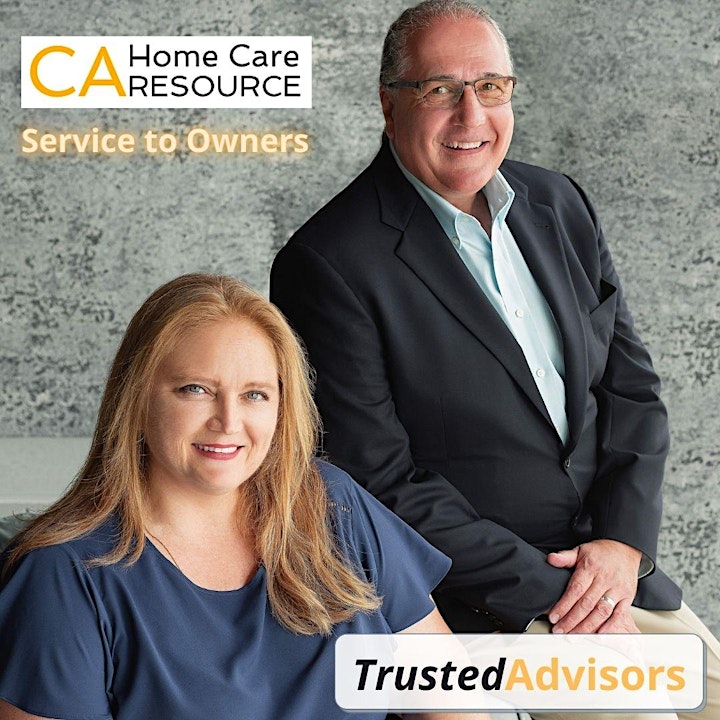 Organizer of No Cost Weekly COVID Testing at Your Organization Webinar
CA Home Care Resource
Your Resource for Everything Home Care
TrustedADVISERS' services are designed to build solid leadership, compliance, strategy and operational skills.
Take Our Courses at Your Desk
We offer many of our programs as both live and recorded video conferencing courses. Learn our methods through videos, exercises, and interactive elements. Every course has downloadable materials to supplement the online portions. And you'll get a certificate of completion too! Come learn with us!
Our TrustedADVISERS are practitioners in the methods they teach. They have experience in management and strategy consulting, healthcare leadership, strategic planning, S.M.A.R.T. marketing, and business execution. They have run multi-million dollar organizations, led teams (both small and large) and set and executed strategy for some of America's premier healthcare companies. Our TrustedADVISERS bring a healthy dose of the real-world into every interaction they have. They don't just know the method – the LIVE it!.