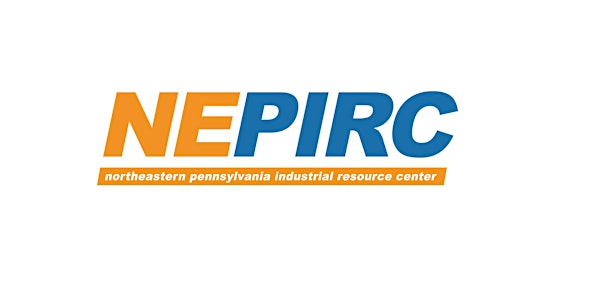 No-Cost Leadership Development Essentials - STROUDSBURG - Wednesday, December 6, 2017 - 8:30 am - 12:30 pm
When and where
Location
Pocono Mountain Economic Development Corp. 701 Main Street Suite 407 Stroudsburg, PA 18360
Description
Date: Wednesday, December 6, 2017
Time: 8:30 am - 12:30 pm
Location: Pocono Mountains Economic Development Corp.

NEPIRC - the Northeastern Pennsylvania Industrial Resource Center - is hosting a no-cost 4 hour seminar on Leadership Development. This program helps individuals become stronger, more impactful leaders. While joining other managers and supervisors to discuss workplace challenges, attendees will explore topics that include Self-Awareness, Power & Authority, Risk & Failure, and Leadership Style.
Using self-assessment tools and experiential learning, attendees will examine their strengths and weaknesses while exploring best practices of exceptional leaders. After attending the seminar, employees will know how to manage teams more effectively and provide leadership.
After attending the seminar, employees will know how to manage teams more effectively and provide leadership in the midst of adversity and change.
In the past seven years, NEPIRC has trained over 500 managers, supervisors and team leaders. These seminars are led by Mr. Leo Gilroy, NEPIRC's Director of Strategy & Innovation. Mr. Gilroy has an engineering degree from Temple University and an MBA from the University of Scranton. He is a certified Kaplan-Norton Balanced Scorecard™ professional and serves as Adjunct Faculty at the University of Scranton, where he teaches the Capstone course in the MBA program.
To ensure audience diversity, seating is limited to two representatives per company.
Comments from recent attendees:
"As a new leader, there were many great takeaways from this course. Leo did great in finding ways to make certain areas relevant to my position."
"Great! I had other leadership classes and they felt more like sales-pitches. This was perfect for every industry and anybody!!"
"Excellent information. Relevant on many levels. Stimulates self-evaluation to promote."
About the organizer
NEPIRC, as one of 60 nationwide Manufacturing Extension Partnership offices, receives federal, state and local support, along with client fees in exchange for professional services, to enhance the profitability, long-term growth and overall competitiveness of northeastern Pennsylvania's manufacturing sector.    
For more information about NEPIRC, visit www.nepirc.com.