Description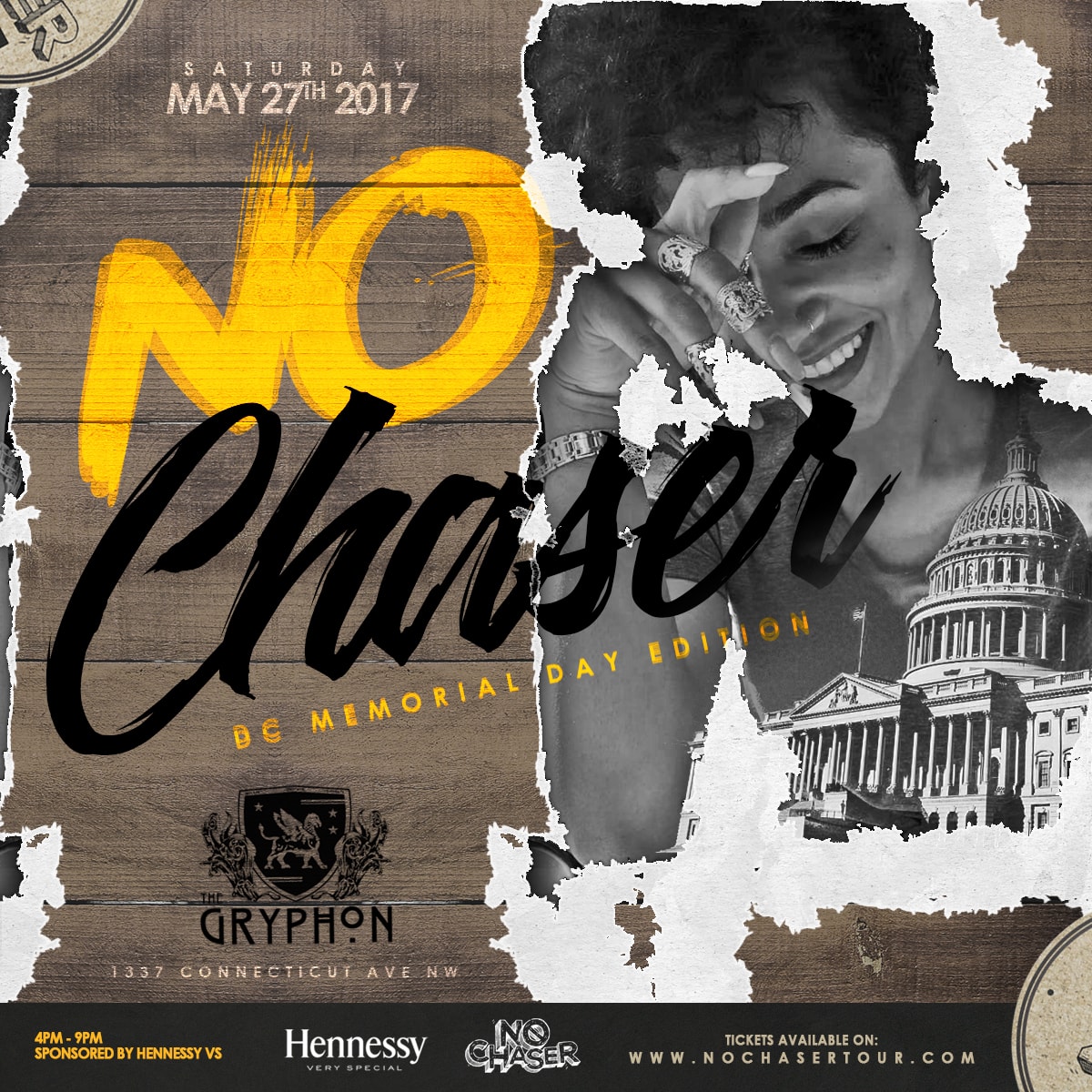 Greetings!!!
We would like to thank you for all of your support and interest in #NoChaserTour! You've enabled us to spread this event into something more than just a day party. With that being said, we are humbled to annouce that we will be coming to a city near you. Memorial Day Weekend, we present Washington, DC as our fist stop on the #NoChaserTour!!
The event will be taking place Saturday, May 27th at The Gryphon from 4pm to 9pm. This event will feature a limited OPEN BAR from 4pm to 6pm , however it is only FREE if it is straight liquor... NO CHASER! We ask that you please drink responsibly. Music will be provided by Izzy The Dj and Dj Rayvon. Your purchase of a ticket will include entry and access to the open bar while supplies last. This is a 21+ event and early arrival is highly suggested. Once again, please drink responsibly.
We're looking forward to having an amazing time with you all! If you have any questions or concerns please contact us at NoChaserLLC@gmail.com.
- #NoChaserTour-
--ALL SALES ARE FINAL. NO REFUNDS--