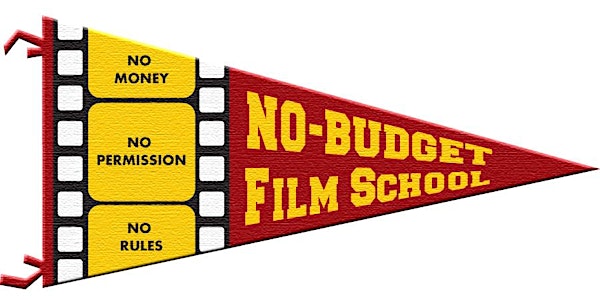 No Budget Film School's "The Art & Science of No-Budget Filmmaking"
When and where
Location
Raleigh Studios' Chaplin Theater 5300 Melrose Avenue Los Angeles, CA 90038
Description
No Budget Film School Presents "The Art & Science Of No-Budget Filmmaking"
Saturday & Sunday, August 20 & 21, 2016 • 9:00am - 6:00pm
Raleigh Studios • Chaplin Theater
5300 Melrose Avenue, Los Angeles, CA 90038
Join the No Budget Film School Facebook Page and get up-to-the-minute tips and information on no-budget filmmaking.
"The absolute best class you can take on how to make your own low/no budget film. Seriously." - Signe Olynyk, Founder, Great American Pitchfest; Writer/Producer, "Below Zero"
"I did Mark's workshop and it was awesome. I couldn't recommend this more for anyone in the movie business. Do yourself a favor and check it out!" - Blake Robbins, Writer/Director/Producer/Actor, The Sublime And Beautiful, (2014 Slamdance - Narrative Competition)

"The No Budget Film School is designed for the moviemaker who possesses nothing but a dream and a drive. Mark knows exactly what he's talking about. He is the preeminent authority on micro-budget films. I took his course not once, but twice. It is a wonderfully organized, tightly paced weekend. He fills both days with fascinating, 'battle-hardened' experts, too." - Peter MacNicol (Emmy Award Winning Actor: Allie McBeal, Numb3rs, Sophie's Choice)
"A great and inspiring weekend class. It definitely opened my eyes to a fresh way of doing things. I am recommending it!" - Terry Sanders (2-time Academy Award-winning filmmaker; Maya Lin, Return With Honor)

"I've sat through similar film seminars and classes in the past and must say that your No Budget School was the most inspiring, yet pragmatic in approach and method. It should be called the No Excuse Film School. None of us have any excuse for not producing a feature after taking your class." - Jim Long, Director/Producer, The Phone In The Attic

"I cannot say enough about the two-day class we just completed today...the course was fantastic!! I feel like I have learned in two days, what would've taken me several years of experience and experimentation to learn. Thanks for sharing your wealth of experience and knowledge with us." - Monica Vazquez
"The best filmmaking training money I ever spent." - Amir Masud, Writer/Director, Affliction
No Budget Film School presents it's famed "The Art & Science Of No-Budget Filmmaking" two-day seminar. No-budget first features launched the careers of filmmakers like Christopher Nolan (The Dark Knight), Joe Carnahan (The A-Team), Darren Aronofsky (Black Swan), Marc Forster (Quantum of Solace), David Gordon Green (Pineapple Express), Justin Lin (Fast & Furious 6), and Craig Brewer (Hustle & Flow). These first films all went through the offices of Next Wave Films, the former low-budget financing arm of IFC. Now producer Mark Stolaroff--a principal of Next Wave--is sharing what he's learned from years in the trenches of no-budget independent filmmaking in this in-depth, one-of-a-kind class.
Micro-budget (under $200,000) filmmaking is unique. The methods, models, and priorities are radically different from those of studio or even "low" budget $1 million films. In this class, students will learn the rules of micro-budget production critical to making this type of film successfully, whether the budget is $200,000 or $200. Attendees will walk away with powerful ideas that they can use immediately, saving them time and money, and preventing fatal mistakes that could doom otherwise worthy projects. Guest speakers provide an up-to-the-minute perspective on what works and what doesn't in the current no-budget landscape. These cutting-edge techniques can NOT be found in a book, at film school, or in other film classes. For filmmakers who are preparing to make their micro-budget features, this class is indispensable. The approaches taught will enable filmmakers to maximize very limited resources and minimize critical errors that can doom otherwise worth projects.
LEARN cutting edge techniques and how to choose the latest digital cameras and software
HEAR no-budget professionals offer first-hand knowledge of production, post production, marketing, and distribution
EXAMINE a budget line-by-line and discover where and how to spend money (and, more importantly, not spend money)--whether your budget is $200,000 or $200
SEE clips from successful micro-budget films illustrating the tricks-of-the-trade used by resourceful filmmakers
MEET other like-minded filmmakers and find teammates who will help you make your no-budget project a reality
If you're through talking about being a filmmaker and ready to become one, this will be the most practical filmmaking class you will ever take.
The classes will be held at Raleigh Studios' Chaplin Theater, from 9:00am to 6pm, on August 20th & 21st (though plan on staying until about 7pm on the 21st). Single day tickets are also available for each day. Tuition includes class materials, plus several special offers and giveaways!
CINEMA LANGUAGE DISCOUNT!
"The Art & Science of No-Budget Filmmaking" is being held alongside Tom Provost's essential "Cinema Language: The Art of Storytelling" class, which takes place the following weekend, August 27th & 28th. You can take each class separately, or together and save. For more information on "The Art & Science of No-Budget Filmmaking," see below. For more information on "Cinema Language," visit the Cinema Language Eventbrite page. The two-weekend, four-day package can be purchased on this page or on the Cinema Language page. **Attendees to both weekends will get a free 30 minute consultation from either Mark Stolaroff or Tom Provost.
"Our ability to successfully produce a feature film can be traced directly back to what we learned at No Budget Film School and the follow-up Cinema Language weekend. They provided valuable insight into making a low-budget film, and, more importantly, inspired us to do it. Great investment of time and money!" - Ron and Wayne Jackson, Producers of 5 Hour Friends
FREE PRODUCTION SOFTWARE!!!
No Budget Film School has partnered with Write Brothers to bring you an incredible offer: all registered attendees will receive Movie Magic Screenwriter software absolutely FREE! (a $250 total value!). Attendees also receive a big discount on Lightspeed's cloud-based production management system. And we'll be raffling off some goodies, too. (see below for details)
"The Art & Science of No-Budget Filmmaking"
DAY ONE - SATURDAY, AUGUST 20, 2016
Course 101: "The Art of No-Budget Filmmaking"
"Tremendous stuff, all weekend long, and so professionally put together. The 'write to your definition of no-budget/write to your resources' philosophy at the center of your teaching really came through and rang true -- absolutely vital, and really sums it up." - Chris Soth, Screenwriting Instructor
This course gives filmmakers the tools and the confidence to make a feature right now, with the resources available to them, however limited those resources might be. The class offers a unique overview of Production, Post Production and Distribution from a no-budget perspective, encouraging filmmakers to throw out old templates of moviemaking. The approach guides filmmakers to examine their own specific circumstances--their limitations and their resources--and reinvent the moviemaking process to suit their unique situation. Learn:
How to design a great script that will cost little or no money to produce

How to devise a production that conforms to your particular circumstances

How to prioritize limited resources

What formats, cameras, and editing systems to use

How to tackle post production, festival strategy and distribution on a shoestring

Much, much more
HIGHLIGHTS FROM DAY ONE:

• Actress/Comedienne/Writer/Director Jenica Bergere will discuss her directoral debut, Come Simi, which was made in 6 days on a $10,000 budget. Perhaps best known for her roles on TV series like Shameless, Bosch, and Trophy Wife, and in feature films like Safety Not Guaranteed, Jenica starred in, co-wrote, and directed Come Simi, all while being 8 months pregnant. The film even includes footage of her giving birth!
• Peter Broderick, considered the leading authority on alternative distribution strategy, will give an empowering presentation on maximizing distribution with new, innovative techniques; and will also discuss Crowdfunding, with platforms like Kickstarter and IndieGoGo. Broderick has been one of low-budget filmmaking's leading experts since the early 90's. He wrote a series of articles for Filmmaker Magazine back then that helped drive the micro-budget filmmaking movement. In 1997 he founded Next Wave Films, which helped launch the careers of filmmakers like Christopher Nolan, Joe Carnahan, Amir Bar-Lev and many others. Now, as the President of Paradigm Consulting, he is a sought-after consultant, speaker, and producers rep.
• Matt Radecki, co-director of TV Junkie (Sundance 2006) and producer of numerous award-winning features and documentaries, (including the feature documentary Marwencol, winner of over 15 awards), will discuss post production for no-budget features. Matt is the co-founder of Different by Design, a production company and post production facility that caters to independent filmmakers. DxD did all the post on the Sundance hit Tangerine, which was shot on the iPhone, and literally hundreds of other films.
(Guest speakers are subject to change based on schedule availability)
DAY TWO - SUNDAY, AUGUST 21, 2016
Course 201: "The Science of No-Budget Filmmaking"
"I can't tell you enough how helpful I found your No Budget Budgeting lecture. So many things you spoke about that day have come up for me. I'm very glad I took your class." - Pamela Pedder
A detailed line-by-line analysis of the production budget from a no-budget perspective. Topics include: Cast & Casting, Crew, Equipment, Insurance, Locations, Permits, Props/Set Dressing, Vehicles, Makeup/Wardrobe, Camera/Format, Sound, Legal, and Miscellaneous Budget Items. The class will dissect the production of the $50,000 feature True Love (a Sundance Screenwriters Lab Project), demonstrating the low-budget tricks used--and the mistakes made--showing clips from the film and valuable behind-the-scenes footage, in this comprehensive examination of a no-budget film. Learn:
How to find great cast & crew with little or nothing to pay

How to shoot in LA without filming permits

How to get free locations, free props, and free equipment

The ins & outs of dealing with SAG and what they're not telling you

How to problem solve without throwing money at the problem


Much, Much more
HIGHLIGHTS FROM DAY TWO:
• Writer/Director/Producer Dan Myrick, co-director of The Blair Witch Project, will discuss his long career and the film that started it all. One of the most influential indie films of all time, The Blair Witch Project was not only incredibly financially successful, changing indie film business plans forever, but it also ushered in the era of internet marketing. Shot for under $50,000, it went on to gross over $240 million worldwide, spawning a (not so good) sequel, TV shows, numerous copy-cat found footage films, and now a new sequel, Blair Witch, which promises to be just as scary as the original. No one understands "the no-budget way" better than Dan, and he'll share all his insights with the class.
• Award-winning Writer/Director/Producer/Editor Paul Osborne will take us through several of his films, focusing on his $28,000 feature Favor. Paul is perhaps best known for his documentary Official Rejection, which played in over 30 festivals and was released theatrically in over a dozen cities. It remains a must-see for every aspiring filmmaker submitting to film festivals. Favor played theatrically before being released by Gravitas on VOD and Kino Lorber on DVD. It sat atop several charts on iTunes for over a week when it came out. He is currently in post on his newest film, Cruel Hearts.

• FSI: Film Scene Investigation - analyze scenes from an award-winning no-budget movie, from script to screen. Hear the scenes read, get the opportunity to identify and solve production problems, learn how those problems were solved in the movie, see behind-the-scenes footage of the scenes being filmed, then see the filmed scenes in their finished form.
• Filmmaker Tom Provost will give a preview of his Cinema Language class, taking place the following weekend, and will be on-hand throughout the two days as a resource. Writer/director/producer Provost's independently financed and produced feature The Presence, starring Oscar-winner Mira Sorvino, Golden Globe nominee Justin Kirk, and Shane West, has won numerous awards at festivals throughout the past year and was released by Lionsgate. He is also a graduate screenwriting professor at Pepperdine.
(Guest speakers subject to change based on schedule availability)
ABOUT THE INSTRUCTOR: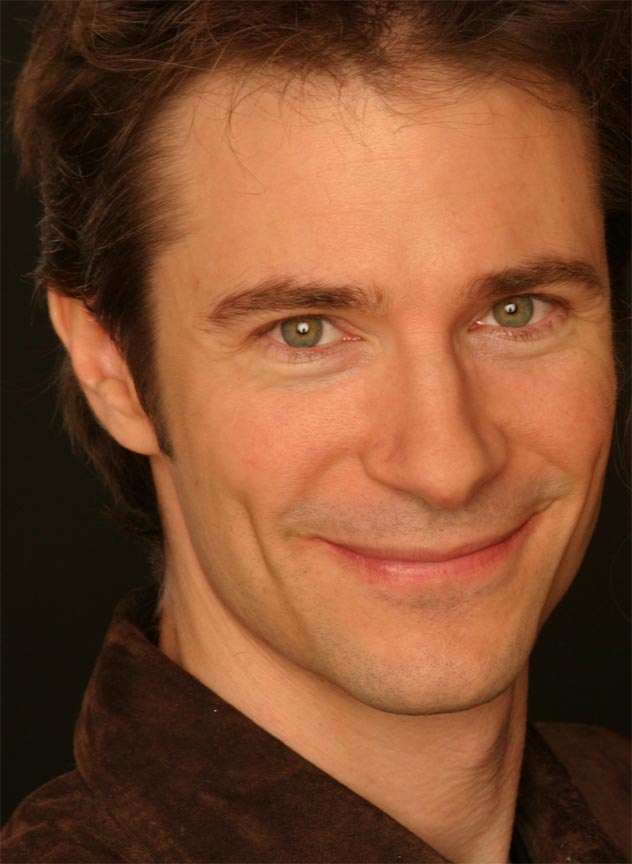 Mark Stolaroff is an independent producer and a founding partner of Antic Pictures, an LA-based production company producing a slate of low budget, high quality digital features. Stolaroff is currently producing Devil's Whisper, directed by Adam Ripp (producer of Gambit and Everly). He is also in post production on a new micro-budget feature with his frequent collaborator, award-winning writer/director Henry Barrial. DriverX is their fifth collaboration and stars Patrick Fabian, perhaps best known from Better Call Saul and The Last Exorcism. Stolaroff has produced all of Barrial's previous features: Some Body, which premiered in the 2001 Sundance Film Festival and was released by Lot 47 Films; True Love, which was developed in the Sundance Screenwriters Lab; Pig, which was an official selection at over 35 film festivals worldwide, winning 10 awards and released last year by Kino Lorber; and The House That Jack Built, which premiered at the 2013 Los Angeles Film Festival, winning 8 awards. Jack was released theatrically in 2015 and is currently available on Netflix Streaming. He has also consulted on numerous projects, including Meera Menon's (Equity) Farah Goes Bang, which premiered at the 2013 Tribeca Film Festival, winning the Nora Ephron Award.
Stolaroff was formerly a principal at Next Wave Films, a company of The Independent Film Channel that provided finishing funds to exceptional, low budget films; and through its production arm Agenda 2000, financed and executive produced digital features. Included in Next Wave's 13 films are Christopher Nolan's (Interstellar, The Dark Knight, Inception, Memento) first feature, Following; Joe Carnahan's (The A-Team, Narc) first feature, Blood, Guts, Bullets, & Octane; Amir Bar Lev's (The Tillman Story, My Kid Could Paint That) first feature Fighter; the Academy Award-nominated documentary Sound And Fury; and the Sundance Grand Jury Prize winning documentary Southern Comfort. He was the Associate Producer on a number of Next Wave projects, including Manic (starring Don Cheadle, Joseph Gordon-Levitt & Zooey Deschanel), which premierd at the 2001 Sundance Film Festival, and the award-winning theatrical documentary Keep The River On Your Right: A Modern Cannibal Tale. In all Next Wave took seven films to Sundance and five to Toronto; nine were released theatrically in the U.S. and two premiered on HBO; nine were shot digitally and six of those were transferred to film.
Stolaroff has lectured on low budget and digital filmmaking throughout the world and at many of the major film festivals and film schools. He has taught film classes at UCLA Extension, the Maine Film Workshop, and The Learning Annex and has written for Scientific American, Filmmaker, Sight & Sound, Film Festival Reporter, and Film Arts Magazine. He has been on countless filmmaking panels over the last two decades and has sat on the juries of many film festivals. He was on the Advisory Board of HBO's US Comedy Arts Film Festival and he currently serves on the advisory board of Filmmakers Alliance.
Stolaroff has extensive production experience on several low budget features and shorts, including production managing the Academy Award winning short film My Mother Dreams The Satan's Disciples in New York. His background also includes two years in Investment Banking at Merrill Lynch Capital Markets, and five years as the Managing Director of Curtains Theater, an innovative legitimate theater he founded in Houston. A native Texan, Stolaroff received his BBA from the prestigious Business Honors Program at the University of Texas in Austin and minored in Film Production, directing several 16mm shorts.
ABOUT MOVIE MAGIC SCREENWRITER

Move Magic Screenwriter is the best screenplay formatting software, an industry standard, and the choice of Hollywood professionals. Screenwriter formats while you write so you can focus on what you're writing, not where it goes on the page. It also formats for television, stage, novels and comic book scripts so you've got it all in one package for any story you want to write. With a massive set of features designed to make the rewriting process fast and simple you can get from FADE IN: to FADE OUT effortlessly. Developed by writers for writers, Write Brothers is the first and ony creative team ever to receive a Technical Achievement Award from the Academy of Motion Picture Arts and Science for screenwriting software. All No Budget Film School attendees get this terrific product FREE just for registering.
ABOUT LIGHTSPEED EPS

LightSPEED eps is a web-based entertainment production management system designed specifically for the film and television industry. It centralizes your production information and provides secure access from your computer, cell phone, or wireless device. LightSPEED combines and integrates several production management functions, like scheduling, call sheet creation, contact list creation, and makes them available in the cloud for your whole production, safely, efficiently, and cost-effectively. All attendees receive a discount on the LightSPEED product.
REGISTER TODAY! TAKE ADVANTAGE OF THE EARLY-BIRD PRICES AND SAVE!
Early-bird discounts are available to attendees who pay before the end of day August 6th. Further discounts are available to students, (both former No Budget Film School students and all other students with a valid Student I.D.). All tickets at the door for the 2-day class are $300 (single day = $175). Tuition includes complimentary refreshments and class materials.
ACCOMMODATIONS FOR OUT-OF-TOWN GUESTS:
No Budget Film School has secured a discount at the Hollywood Historic Hotel, a beautiful and affordable hotel that is only 2 blocks from the Chaplin Theater. To book a room, call Betti Robles at (323) 426-5787 and tell her you're coming in town for No Budget Film School, to get the best rate.

REFUND POLICY
You will be able to ask for a full refund up until 10 days before the first day of the class. No refunds will be given within 10 days of the class, but you will be able to apply the amount you paid toward a future class.

Can't make the class? For more information on future classes and to sign up for the No-Budget Newsletter, please visit: