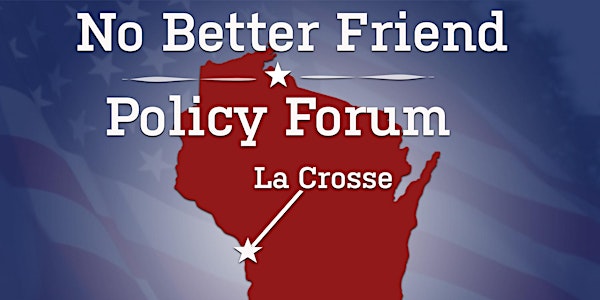 No Better Friend Corp. October Forum (La Crosse)
Join us as we work together to develop a winning argument against the Left!
When and where
Location
Shenanigans Entertainment Center & Sports Bar 2100 Dawson Avenue La Crosse, WI 54603
About this event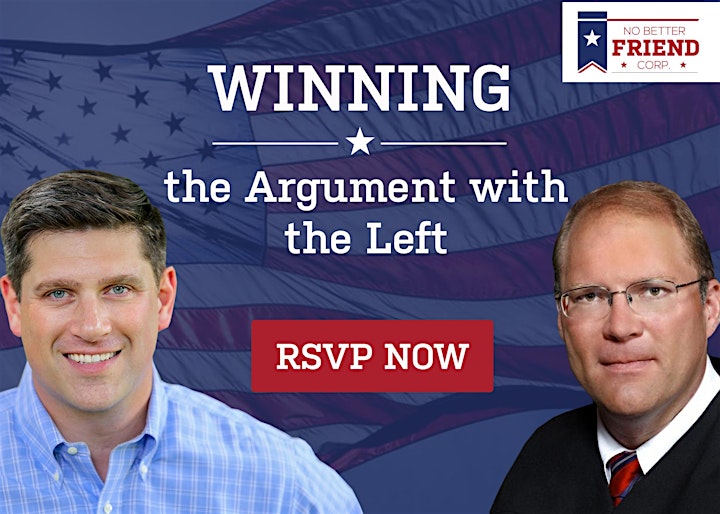 The La Crosse forum will feature presentations from Wisconsin Manufacturers & Commerce (WMC), the Wisconsin Institute for Law and Liberty (WILL), former Wisconsin Supreme Court Justice, Michael Gableman, and American Majority. Here's a quick summary of what participants will be covering:
No Better Friend:
It's time to do better. Join President & CEO of No Better Friend, Kevin Nicholson as we work together to grow the conservative movement and help you win the argument against the Left. He will explain the importance of reaching out into new communities and showing people the real results behind conservative policies that help hardworking families succeed. 
Wisconsin Manufacturers & Commerce (WMC):
Lane Ruhland of WMC will be presenting on the potentially damaging economic consequences of Governor Evers' recent Carbon-Free executive order. She will provide attendees with an inside look at the dangers associated with unilateral political edicts, as opposed to market-driven solutions involving citizen and stakeholder input.
Wisconsin Institute for Law and Liberty (WILL):
Anthony LoCoco, WILL's campus free speech lawyer, will be presenting on the importance of upholding students' First Amendment rights on college campuses in the current political climate. WILL is devoted to advancing the public interest, rule of law, individual liberty, constitutional government and robust civil society through education, litigation and participation in public discourse.
Former Wisconsin Supreme Court Justice Michael Gableman:
Justice Gableman will present on the role of the courts in preserving First Amendment rights and religious liberty in our society.
American Majority:
Prior to the beginning of our other programming, Wisconsin Executive Director of American Majority, Nate Nelson, will be hosting a New Leaders Campaign Training. Our nation was founded by ordinary citizen activists desiring a government that was accountable to the people. American Majority is devoted to inspiring and equipping ordinary citizens to engage in the betterment of their communities by participating in their local government. If you've ever had a desire to run for local office or become more involved, these candidate trainings will provide you with more information on the political process and give you the tools necessary to execute a winning race.
RSVP for the candidate training here:
https://www.eventbrite.com/e/american-majority-candidateactivist-training-tickets-71838341413