| | |
| --- | --- |
| NNPA 2014 Mid-Winter Conference * January 22-25 | |
Event Details
NNPA Mid-Winter Conference | 01.22.14-01.25.14
InterContinental San Juan Resort & Casino | 5961 Isla Verde Avenue | San Juan
 Hotel Reservation Deadline: December 30, 2013
The InterContinental San Juan is superbly set before two miles of white sandy Isla Verde beach, also minutes away from historic Old San Juan and the San Juan Luis Muñoz Marín International Airport. The hotel features outdoor gardens surrounding the pool, with a private boardwalk and breathtaking views of the ocean.  Check-in time is 4:00 pm; check-out time is 12:00 noon.  Room rate for NNPA registrants is $189 per night, plus fees, taxes and tips.  Phone: 787-791-6100 or 787-982-4315. www.icsanjuanresort.com.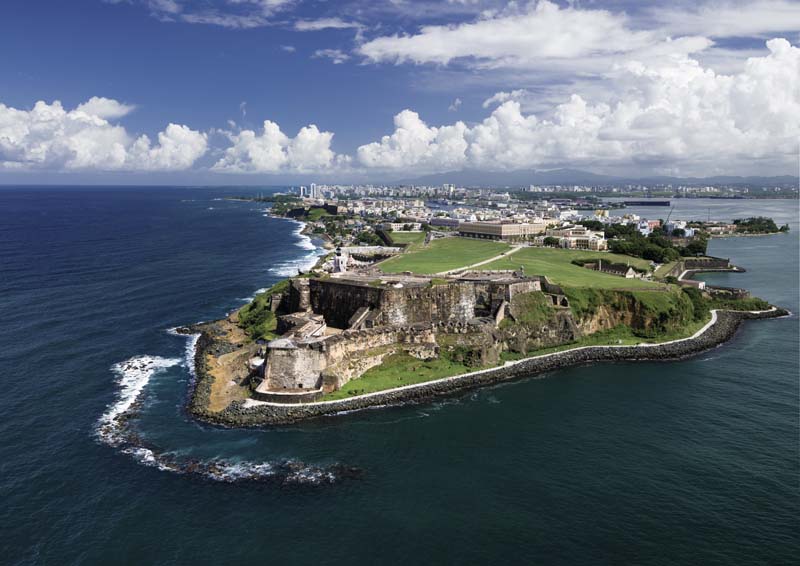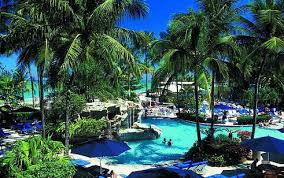 Schedule At-a-Glance
*subject to change*
Brought to you by NNPA's corporate partners—Chrysler, Ford, GM, Nielsen, Pepsi, Toyota, Wells Fargo
Wednesday,   January 22, 2014

8:30-11:30   am

NNPA Committee Meetings

11:45   am-12:45 pm

Business Luncheon

1:00-3:00   pm

NNPA Foundation Board Meeting**

3:30-6:30   pm

NNPA Board Meeting**

7:30-9:30   pm

Bienvenidos! Puerto Rico - Chairman's Welcome Reception

 

**Please note: this is a change in schedule for board meeting start times.

Thursday,   January 23, 2014

8:30-9:45   am

Business Breakfast

10:00   am-12:15 pm

 

Conference Sessions: Business Development: Maximizing your bottom line

Small Market Focus: How to use research to drive new business – how to build and sell to your audience

Events management and alternative revenue streams

Sponsor presentations on how to maximize advertising revenue from them and how they create their advertising programs

12:30-1:45   pm

Business Luncheon

2:00-4:00   pm

Documentary Screening: Pardon's of Innocence: The Wilmington 10

4:15-7:00   pm

Attendee Break until evening events

7:00-9:30   pm

Reception and Business Dinner

10:00   pm

After Hours Activity on Own

Friday,   January 24, 2014

8:30-11:00   am

Conference   Sessions: Best Practices in Journalism and Publishing (with breakfast)

Revamping Your Media Kit - Graphic design workshop

Newspaper design critique; peer review of member's   newspapers

Effective community engagement; building your total audience

11:15   am-12:15 pm

Publishers Business Meeting – business update for publishers including opportunity for feedback to board with Q&A session

12:30-1:45   pm

Business Luncheon

2:30-5:00   pm

NNPA Idea Exchange

5:00-7:00   pm

Attendee Time On Own

7:00-8:00   pm

Sponsored Reception Opportunity

8:00-9:30   pm

Dinner with Guest Speaker

10:00   pm

Puerto Rico Smooth – After Hours Activity on Your Own

Saturday,   January 25, 2014

8:30 am-12:00   pm

General Session: Creating a win-win integrated digital platform (with breakfast)

Following pening general session, attendees will divide into three classes of digital performance: basic, intermediate, and advanced

Session will include the launch of NNPA Media Network, including:

Requirements for participation;

Revenue models

12:30-1:45   pm

Business Luncheon

2:00-2:30   pm

Closing General Session: Chairman's Closing Remarks
Event FAQs
• Do I need a passport to fly into San Juan? No, American citizens do not need a passport to fly into San Juan, as it is a US Territory.
• Are there any special airline discounts? Yes, NNPA members are eligible for special discount airfares into San Juan on American Airlines and Delta Airlines. For American Airlines discounts, call American's Meeting Desk at 800-433-1790 and use Auth. Number A8114BJ - Group Name is NNPA MID-WINTER CONF. To use Delta airlines discounts, call the Delta Airlines Meeting Network at 800-328-1111 and use Meeting Event Code NMH8H - Group Name is National Newspaper Publishers Assoc.
• Which airport should I fly into? All registrants should fly into the Luis Munoz Marin International Airport, which is a 15-minute taxi ride from the airport terminal.
• What are my transportation options from the airport? Taxis are available at the airport 24 hours a day, and the approximate fare to the InterContinental is $10 per taxi, plus $1 for each piece of luggage.
• What is the NNPA guest room rate at the InterContinental San Juan Resort & Casino? The special guest room rate for NNPA members is $189 per night, plus 18% daily hotel service fee (which includes complimentary wireless internet service, complimentary access to fitness center 24-hours a day, complimentary use of chaise lounges and beach towel service and complimentary coffee and tea service in the room replenished daily), 11% tax, a housekeeping gratuity of $1 daily per person, per room, and one-time porterage fee of $4.50 per person.
• What is the conference registration refund policy? Paid registrations are fully refundable if cancelled by 11:59 PM on December 31, 2014. As of January 1, 2014, there are no refunds.
• What is the hotel reservation deadline? The InterContinental San Juan Resort & Casino reservation deadline is Monday, December 30, 2013. After that date, guest room availability nor the special rate are guaranteed
• What weather should I expect in January? Expect temperatures in January to offer an average low of 72°F and high of 82°F.   As with most Caribbean islands, light rain could occur during any time, although rate is not high in January.
Where

InterContinental San Juan Resort & Casino
5961 Isla Verde Avenue
San Juan, Puerto Rico 00979
Puerto Rico

Organizer
National Newspaper Publishers Association (NNPA)
Since its founding 77 years ago, NNPA has consistently been the voice of the black community and an incubator for news that makes history and impacts our country. As the largest and most influential Black-owned media resource in America, NNPA delivers news, information, and commentary to 20 million people each week.  Americans from all backgrounds seek news from the Black perspective from the 211 NNPA member newspapers around the country. In America, now among the most diverse countries in the world, the Black Press of America is more relevant than ever.
NNPA 2014 Mid-Winter Conference * January 22-25