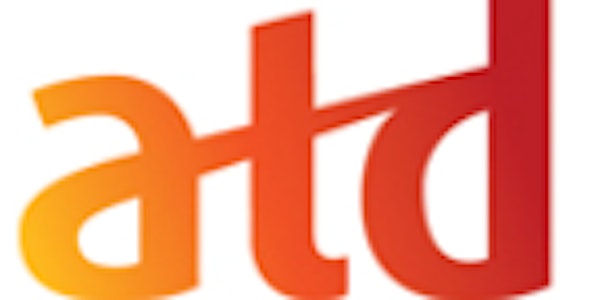 NNJ ATD Career Transition SIG - 12.10.15
When and where
Location
Cedar Hill Christian Reformed Church 422 Cedar Hill Ave Wyckoff, NJ 07481-2219
Description
Northern New Jersey Chapter of
Association for Talent Developent
Career Transition Special Interest Group
Thursday, December 10, 2015
7-9 p.m.
Registration required: http://atd1210.eventbrite.com
Program Agenda:
6:30-7:00 Registration/Check-in
7:00-7:15 Organization
7:15-7:30 Introductions
7:30–8:45 Program Presentation
8:45–9:00 Networking
How to Better Communicate for Success
Meeting is free.
Location
Cedar Hill Christian Reformed Church, 422 Cedar Hill Ave, Wyckoff, NJ, (201) 652-324
Contact:
Alicja Lisnow (SIG Chair): a_lisnow@yahoo.com
201-519-0545
Have you ever lost an important sale or networking connection and wondered why?
It could be because you are selling and networking the same way with everyone and not tailoring your activities to each person's behavioral style.
You could be missing as much as 75 percent of your opportunities by doing this.
Paul will lead an interactive discussion that will help you understand the universal language of DISC (dominance-influence-steadiness-compliance).
DISC is concerned with how we act and our way of doing things.
You will gain an understanding of your own behavioral style, recognize the behavioral style of others, and be able to adapt and blend your style for greater, more effective communication and relationships (personal and professional).
Don't miss an evening where you can expand your network, make new friends, share knowledge with your peers, and hear highly relevant and beneficial insights and perspectives from experts in the marketplace.
The Northern NJ ASTD Career Transition SIG provides a professional forum for participants seeking new career opportunities in various professions. Many members of the SIG group are professionals in Training and Development.
The SIG's goal is to provide space for networking, exchange of resources, contacts, information, mutual support and learning, and job leads for those seeking new career opportunities.
Membership information and benefits about NNJ ASTD is posted onwww.nnjastd.org.
Resume Review or Mock Interviews:
Time permitting Workshop may include Peer Resume Reviews, or Mock Interview Questions.
30 Second Introduction:
My name is xxx, I am a xxx professional - looking for xxx, my target companies are xxx, or my target industry or location is xxx
Paul Hatrak, CPA, CGMA
Certified Business Coach
Hatrak Associates, LLC dba FocalPoint Business Coaching
Phone: 908.420.5736
Email: phatrak@focalpointcoaching.com
Website: www.paulhatrak.focalpointcoaching.com
LinkedIn: www.linkedin.com/in/paulhatrak
Twitter: www.twitter.com/paulhatrak
Facebook: www.facebook.com/paul.hatrak
About the Presenter:
As a FocalPoint Certified Business Coach and President of Hatrak Associates, LLC, Paul's mission is to work with clients with "entrepreneurial spirit" to drive further success or to "rekindle the fire" that may have been lost in their business.
He's combined 20 plus years of business and leadership experience with the powerful results-based content and expertise of one of the world's best known business coaches, Brian Tracy.
Paul held senior financial management positions in large and small companies, holding such titles as Regional Finance Officer and Controller. As Regional Finance Officer of Willis Group Holdings, he directed finance activities impacting the $100M New York Metro region.
Paul joined Willis from Marquis & Associates Inc. where he was a Partner and controller. He also has previous audit and tax experience with Deloitte & Touche.
Paul holds a BS in Accounting from King's College and is a CPA, licensed in Pennsylvania. He is also a licensed Property & Casualty, Health and Personal Lines Producer in New Jersey.
Paul is a member of the American Institute of Certified Public Accountants (AICPA), New Jersey Society of Certified Public Accountants (NJSCPA), Financial Executives International (FEI), and served on the board of the Morris/Essex New Jersey chapter of the Institute of Management Accountants (IMA).
He is also avid networker, connector and golfer.