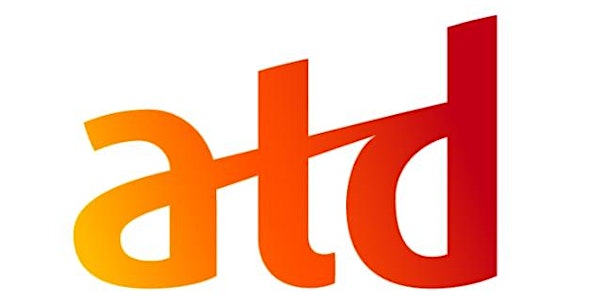 NNJ ATD Career Transition SIG - 09.09.21
To secure your spot and get meeting details, register prior to 09.09.21 for BECOME A MASTER NETWORKER by John Hadley
About this event
Become a Master Networker
Thursday, September 09, 2021, 6-7 p.m.
Zoom Meeting (details will be sent the day before the event to all who registered.)
"Networking is THE most effective method of job search - 60-70% of jobs come through networking."
We hear statements like this all the time, but are you seeing the results? If not, perhaps you are falling prey to one of the many common misconceptions about career search networking.
In this workshop, John Hadley (www.JHACareers.com) will share with you the keys to becoming a master networker. He will show you specific techniques and strategies that have helped his own clients land great jobs. You will walk away equipped with skills and confidence to dramatically improve the results of your own networking activities.
If you want to make the most of your career search networking efforts, you won't want to miss this workshop!
Presenter: 
John Hadley
Career Search Counselor (908) 725-2437
"Land The Job & Pay You Deserve"
Get 100's of Career Tips at www.John@JHACareers.com
https://www.linkedin.com/in/johnwesthadley/
John Hadley helps job seekers who are frustrated with their search. He also works with professionals struggling to become and be seen as influential leaders in their organizations.
After graduating from Stanford University, John worked in the financial services industry for 25 years, in roles ranging from Product Manager to Chief Actuary. He then opened a successful systems consulting practice, which generated over $2.5 million in revenues. 18 years ago he started his Career Search Counseling business and has helped hundreds of clients land the job and pay they deserve.
John offers a FREE Career Tips Email newsletter, each month bringing over 9,500 subscribers expert advice on marketing yourself for a career search, and for accelerating your career. You can find that and a variety of other career resources on his website at www.JHACareers.com
Registration & Details
https://atd909.eventbrite.com
https://nnjatd.wildapricot.org/
Contact: Linda Trignano (SIG Chair): ltrignano@gmail.com 
Join 10 minutes before the start to chat with fellow participants.
Hover over the bottom of the Zoom screen to view operational icons. 
During the meeting, use the Chat to introduce yourself, put in your contact information, and/or ask a question(s) that will be addressed time permitting.