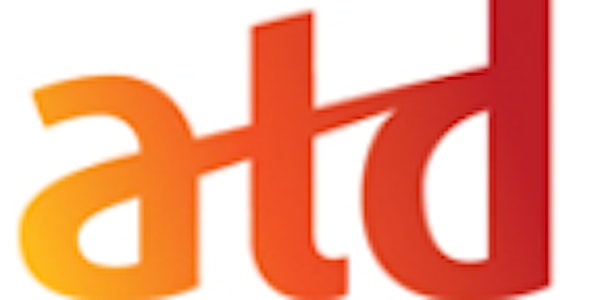 NNJ ATD Career Transition SIG - 05.09.19
When and where
Location
Cedar Hill Christian Reformed Church 422 Cedar Hill Ave Wyckoff, NJ 07481-2219
Description
NNJ ATD - Career Transition SIG Thursday, May 9, 2019, 6-8 p.m.
The Five Habits of Highly Effective Job Hunters
What is that makes some job hunters far more effective than others? While often an overwhelming undertaking, today's job search challenge can be tamed. The answer is a set of practices that help you proceed with a sense of purpose and make steady progress toward your goals. In this highly interactive session, Terrence "Terry" Seamon will show you the way to become an organized and proactive job seeker or career changer.
Don't miss an evening where you can expand your network, make new friends, share knowledge with your peers, and hear highly relevant and beneficial insights and perspectives from experts in the marketplace.
Speaker: Terrence Seamon, Leadership Development, Management Training, & Career Transition
Terrence "Terry" Seamon is an executive career transition consultant with The Ayers Group where he coaches executives and professionals through career transitions. He is the co-founder of the St. Matthias Employment Ministry in Somerset NJ, now in its 12th year of helping career transitioners in the greater Franklin Township area. (732) 246-3014 home/office, (732) 715-8218 cell, thseamon@yahoo.com
Program Agenda: 

5:30-6:00 Registration/Check-in
6:00-6:30 NNJ ATD Organization, Introductions
6:30-7:45 Program Presentation
7:45-8:00 Networking
Location: 
Cedar Hill Christian Reformed Church 
422 Cedar Hill Ave, Wyckoff, NJ 07481-2219, 
Park in the back, entrance on the right.
Contact: Alicja Lisnow (SIG Chair): a_lisnow@yahoo.com 

Everyone is welcome to attend. 


The Northern NJ ATD Career Transition SIG provides a professional forum for participants seeking new career opportunities in various professions. Many members of the SIG group are professionals in Training and Development. The SIG's goal is to provide space for networking, exchange of resources, contacts, information, mutual support and learning, and job leads for those seeking new career opportunities.

Registration & Details https://atd59.eventbrite.com or http://nnjatd.org