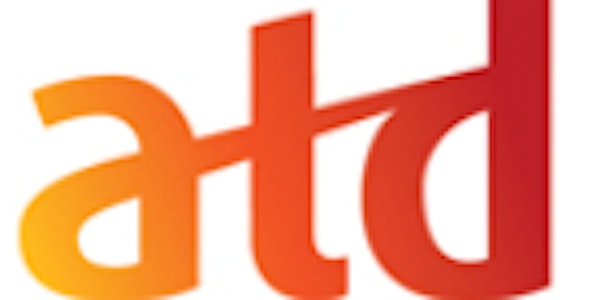 NNJ ATD Career Transition SIG - 04.12.18
When and where
Location
Cedar Hill Christian Reformed Church 422 Cedar Hill Ave Wyckoff, NJ 07481-2219
Description
LINKEDIN: It's about being FOUND
In today's market, a LinkedIn profile is a "must have" for any professional or job seeker as more than 90% of companies use LinkedIn to identify or vet a candidate. But having a profile isn't enough -- it's ALL about being found. Alex Freund, The Landing Expert, will be featured in an insightful and highly valuable presentation for any professional: "LinkedIn: It's About Being Found."
This highly interactive session is designed to help you understand the dynamics of LinkedIn and how to position yourself for success. If you cannot be found, you cannot be considered for a position. There are a number of reasons why your profile might not appear in a search. Alex will reveal how to break through these impediments so that YOU make a recruiter's search list.
And, not all components of your LinkedIn profile are created equal. In this presentation, you will learn which elements of your profile weigh more heavily in searches and which sections require your attention first. Alex will provide tips and easy-to-use tools that you can use right away to optimize your profile giving you a distinct competitive advantage.
Few spend much time cultivating their "headline" often inserting their last job title. But this important piece of real estate is how viewers define you - often within seconds. Learn how to structure a strong, compelling headline that has the viewer wanting to learn more about YOU.
During this event, participants will:
Evaluate the role of LinkedIn in a job search

Understand how to structure their profile to be "found"

Learn how to address job transitions and unemployment

Experience a recruiter's view of a candidate

Distinguish an optimized profile from a poor one
Acquire free tools and techniques to create a "stand out" profile
About the Presenter: Alex Freund. www.Landingexpert.com, (609)333-8866 alex@landingexpert.com
http://www.linkedin.com/in/alexfreundCareerCoach, https://twitter.com/Landingexpert
Known as "The Landing Expert," Alex Freund helps his clients land new positions and promotions through effective interviewing. As a former director at Honeywell, Sanofi and Tyco International, Alex has hired hundreds.
Currently, Alex is career coach with expertise in improving interviewing and making them confident and comfortable in the interviewing process. Alex has helped more than 700 clients ranging from managers to senior executives and CEOs in a multitude of industries.
Alex is well-known via his volunteering in several job-search networking groups where he is a frequent presenter, conducts workshops on interviewing, effective resumes, and LinkedIn in addition to publishing a blog written specifically for job seekers. Alex also teaches a course for people in transition via the Princeton Adult School and publishes The Landing Expert List, a free directory of job-search networking groups via his website at landingexpert.com.
Alex is a graduate of Cornell University and speaks five languages.
Program Agenda:
5:30-6:00 Registration/Check-in 6:00-6:30 NNJ ATD, Introductions
6:30-7:45 Program Presentation 7:45-8:00 Networking
Location: Cedar Hill Christian Reformed Church, 422 Cedar Hill Ave, Wyckoff, NJ, (201) 652-3245, Park in the back, entrance on the right.
Contact: Alicja Lisnow (SIG Chair): a_lisnow@yahoo.com, 201-519-0545
The Northern NJ ATD Career Transition SIG provides a professional forum for participants seeking new career opportunities in various professions. Many members of the SIG group are professionals in Training and Development.
The SIG's goal is to provide space for networking, exchange of resources, contacts, information, mutual support and learning, and job leads for those seeking new career opportunities.