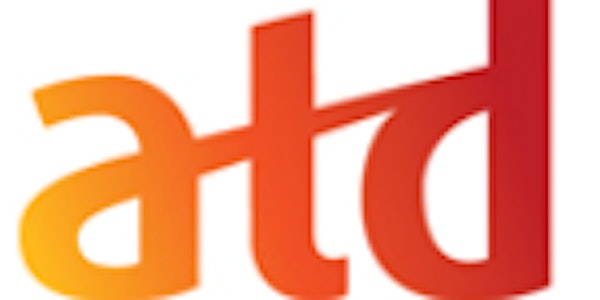 NNJ ATD Career Transition SIG - 02.11.16
When and where
Location
Cedar Hill Christian Reformed Church 422 Cedar Hill Ave Wyckoff, NJ 07481-2219
Description
NEW MEETING TIME: 6:00 to 8:00 PM
Program Agenda:
5:30-6:00 Registration/Check-in
6:00-6:30 NNJ ATD Org / Intros
6:30–7:45 Program Presentation
7:45–8:00 Networking
NNJ Chapter of ATD (Association for Talent Development)
Career Transition Special Interest Group
Thursday, February 11, 2016
6-8 p.m.
Registration required: http://astd211.eventbrite.com
The Ten Steps to Success in Interviews
Meeting is free.
Location
Cedar Hill Christian Reformed Church
422 Cedar Hill Ave, Wyckoff, NJ, (201) 652-3245
Park in the back, entrance on the right.
Contact:
Alicja Lisnow (SIG Chair): a_lisnow@yahoo.com
201-519-0545
Looking for your next job? Have you gotten any interviews yet?
Preparation for an interview is perhaps the most important ingredient in the recipe for interview success...and finding your next gig. The better prepared you are, the better you will feel about yourself and your chances. In this interactive and participative presentation, Terrence Seamon will review ten essential steps toward success in interviews.
https://www.linkedin.com/pulse/ten-steps-success-interviews-terrence-h-seamon?published=t
Don't miss an evening where you can expand your network, make new friends, share knowledge with your peers, and hear highly relevant and beneficial insights and perspectives from experts in the marketplace.
The Northern NJ ASTD Career Transition SIG provides a professional forum for participants seeking new career opportunities in various professions. Many members of the SIG group are professionals in Training and Development.
The SIG's goal is to provide space for networking, exchange of resources, contacts, information, mutual support and learning, and job leads for those seeking new career opportunities.
Membership information and benefits about NNJ ASTD is posted onwww.nnjastd.org.
Resume Review or Mock Interviews:
Time permitting Workshop may include Peer Resume Reviews, or Mock Interview Questions.
30 Second Introduction:
My name is xxx, I am a xxx professional - looking for xxx, my target companies are xxx, or my target industry or location is xxx
Terrence Seamon
http://about.me/terrenceseamon
Organization Development & Training
Facilitating Change - Achieving Results!
http://www.facebook.com/FacilitationSolutions
(732) 246-3014 home/office, (732) 715-8218 cell
Terrence Seamon, author of the guide for transitioners "To Your Success!" the leader's guide to engagement "Lead the Way" and the change agent's guide to improvement "Change for the Better"
Terrence brings more than 30 years of extensive experience in management training and organization development consulting. As Principal and Senior Consultant with Facilitation Solutions, his main practice areas are executive coaching, leadership training and team development, and career transition facilitation.
Previously, Terrence was the Portfolio Manager for Management & Leadership Development programs at the American Management Association. Earlier, he held various internal consulting roles in Training & Organization Development in the energy, pharma, and telecom industries.
Terrence co-founded the St. Matthias Employment Ministry in Somerset, NJ, now starting its eighth year of operation, assisting job hunters, career changers, and anyone seeking employment.