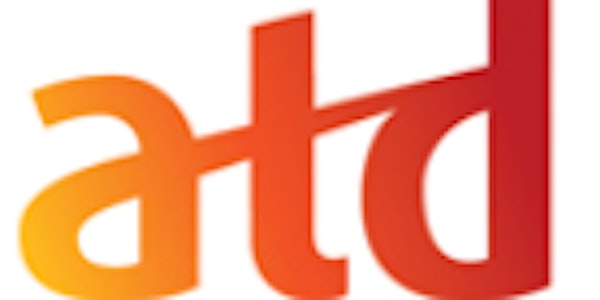 NNJ ATD Career Transition SIG - 01.12.17
When and where
Location
Cedar Hill Christian Reformed Church 422 Cedar Hill Ave Wyckoff, NJ 07481-2219
Description
NNJ Chapter of ATD
(Association for Talent Development)
Career Transition Special Interest GroupRegistration: http://atd12.eventbrite.com
The Value Proposition
Why Do People Say "YES?"
Thursday, January 12, 2017
6-8 p.m.
Program Agenda:
5:30-6:00 Registration/Check-in
6:00-6:30 NNJ ATD, Introductions
6:30-7:45 Program Presentation
7:45-8:00 Networking
Meeting is free.
Location:
Cedar Hill Christian Reformed Church
422 Cedar Hill Ave, Wyckoff, NJ, (201) 652-3245
Park in the back, entrance on the right.
Contact:
Alicja Lisnow (SIG Chair): a_lisnow@yahoo.com
201-519-0545
30 Second Introduction:
My name is xxx, I am a xxx professional - looking for xxx, my target companies are xxx, or my target industry or location is xxx
In a job search, like it or not, one of the biggest challenges is marketing yourself effectively to a future employer.
The essence of marketing is the message, and the essence of the message is the value proposition!
If you develop a strong value proposition, you will help your future employer say "yes" to hiring you, to buying what you are selling.
In this presentation, you'll learn how to write a clear value proposition that provides your unique core message and offers your "customer" a bulletproof rationale to choose YOU over your competitors.
In this presentation, you will learn to develop a value proposition that answers four questions :
What is it that you do?
For whom do you do it?
What benefits do you provide?
What makes you distinctive in the marketplace?
The Northern NJ ATD Career Transition SIG provides a professional forum for participants seeking new career opportunities in various professions. Many members of the SIG group are professionals in Training and Development.
The SIG's goal is to provide space for networking, exchange of resources, contacts, information, mutual support and learning, and job leads for those seeking new career opportunities.
Membership information and benefits about NNJ ATD is posted on www.nnjatd.org.
Resume Review or Mock Interviews:
Time permitting and participant interest, Workshop may include Peer Resume Reviews, or Mock Interview Questions.
Alex Freund
www.Landingexpert.com
(609)333-8866 alex@landingexpert.com
http://www.linkedin.com/in/alexfreundCareerCoach
https://twitter.com/Landingexpert
About the Presenter:
Alex Freund, the "landing expert," supports job seekers into employment. He is known for making people feel comfortable when interviewing.
Alex is an effective and successful career and interviewing coach. He is prominent in several on- and off-line job-search networking groups, conducts workshops on effective resume development and use of LinkedIn in the job-search process.
Alex has been teaching for several years a career development seminar, and publishes a blog designed especially for job seekers. Prior to his current position, Alex managed several large departments in two Fortune 100 companies.
Alex maintains and publishes a free directory of job-search networking groups via his web site at http://www.landingexpert.com
Alex is a Cornell University grad, lived on three continents and speaks five languages.