Highlights of the recovering Nevada statewide economy and the 5-county Sierra Region, the ongoing pandemic impacts, and the future outlook.
About this event
NNDA Partners - Applying Discount Code:
Click the green Tickets button above.
On the Tickets page, click on the "Enter promo code" link above General Admission.
Type in the case sensitive Partner Discount Code from your NNDA email.
Click Apply.
Complete your order.
Need help? Call Evelyn at NNDA: 775-883-4413 Ext. 0

Featuring Michael Brown, Executive Director, Governor's Office of Economic Development (GOED) and Phil Cowee, NNDA Executive Director, the NNDA Annual Economic Roundup highlights the upticks and downturns of Nevada's statewide economy, as well as locally in the Sierra Region. The continuing economic impacts of the pandemic and future outlook for the Silver State and our region will also be discussed.
Doors open at 7:00 AM for registration check in and pre-event networking.
Breakfast buffet served at 7:30 AM.
Presentations begin at 8:00 AM.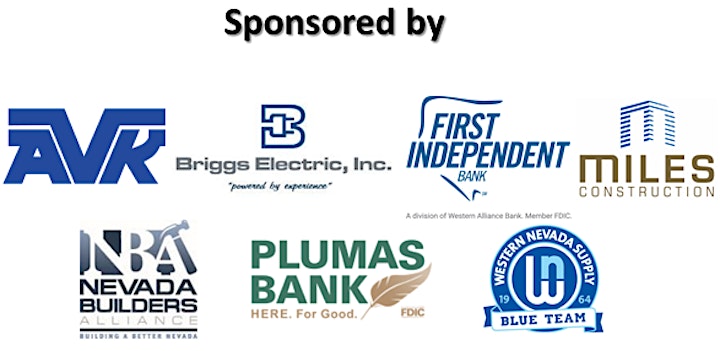 Organizer of NNDA Annual Economic Roundup
Northern Nevada Development Authority (NNDA) is the state-designated Regional Development Authority (RDA) for the Sierra Region of Nevada: Carson City (state capital), Douglas County, Lyon County, Mineral County, and Storey County.  The region is the Silver State's third largest metropolitan area, includes Lake Tahoe, and encompasses a diverse set of industry sectors.
 Established in 1981, the organization is a Nevada domestic 501(c)(6)nonprofit corporation. NNDA helps to grow and strengthen the region's economic ecosystem, and facilitates business-to-business resources to support existing businesses. 
 Since 2010, NNDA has assisted more than 100 companies with relocation and expansion while generating more than 5,000 jobs and over $2 billion total economic impact for the region.
The Business Edge™ are NNDA's signature breakfast briefings that provide information, issues and trends of interest to northern Nevada business communities, with an emphasis on our Sierra Region.
Visit us at: www.nnda.org