The 2021 National Math Festival has moved online!
About this event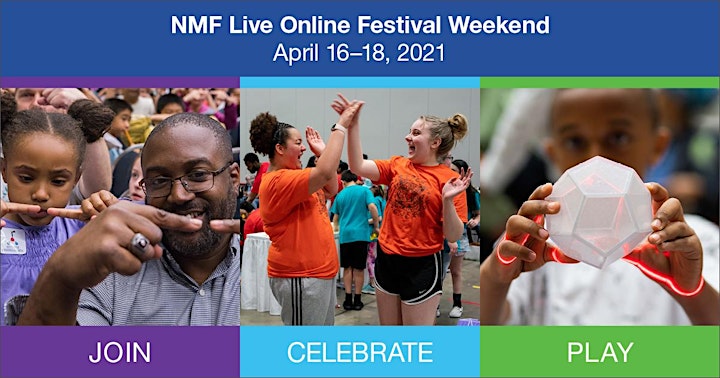 Join us for the 2021 NMF Live Online Weekend starting Friday, April 16 through Sunday, April 18, 2021!
Enjoy hands-on, interactive activities, plenty of booths to stroll around and pick up resources for math play at home or in the classroom, and engaging films and lively math talks to round out the program.
The NMF is a youth-centered environment, with moderated chat, live support staff at the online help desk during Festival hours, and dedicated activities for every age group: 2-4, 5-7, 8-10, 11-13, 14-18, 18+, and All Ages.
This is family math inspiration at its best. Drop in and out throughout the weekend. Stay a few minutes, or a few hours. Take it easy, or dive deeply: Both approaches will be fun during this exciting community-building weekend. As ever, the NMF is free and open to the public.
All are welcome at the 2021 National Math Festival
The National Math Festival is organized by the Mathematical Sciences Research Institute (MSRI) in cooperation with the Institute for Advanced Study (IAS) and the National Museum of Mathematics (MoMath). The 2021 NMF is generously supported by the Simons Foundation, the Alfred P. Sloan Foundation, the National Science Foundation, Schmidt Futures, the Kavli Foundation, and the American Mathematical Society (AMS).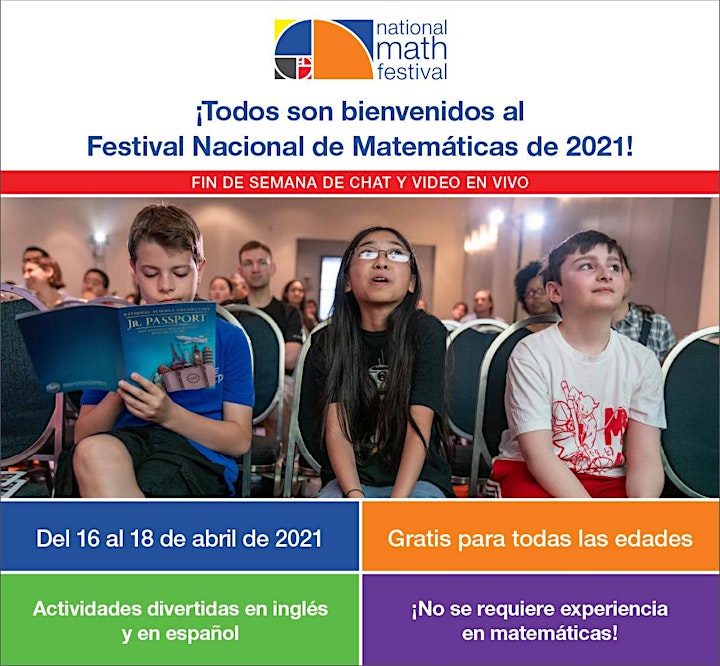 What to expect at the 2021 National Math Festival
Expect dozens of live, hands-on mathy play sessions for all ages, resource booths staffed for live, on-camera chats with math fun experts from leading math organizations, and a chance to meet math lovers from around the U.S. and around the world and fall in love with math in new and surprising ways together.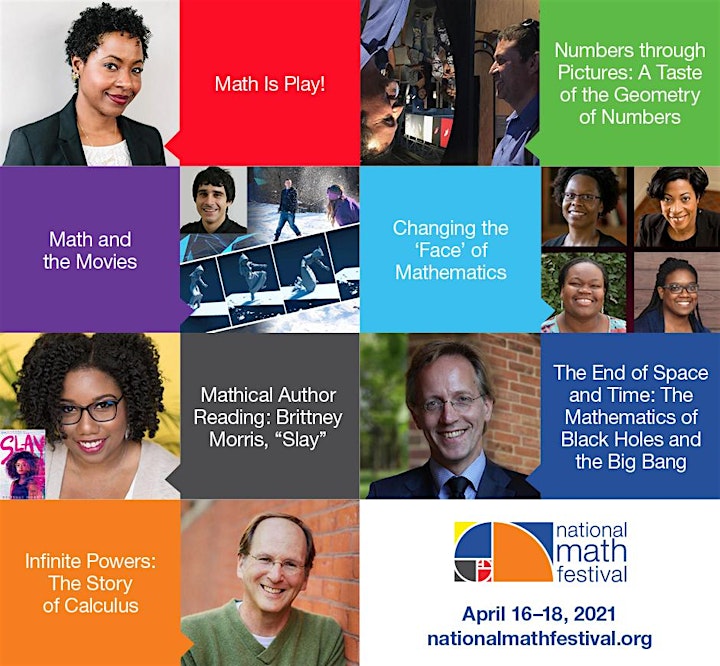 How can I get more information about the 2021 National Math Festival?
Sign up for the National Math Festival email newsletter to get news alerts about featured performances and events, guest presenters, math puzzles and resources, and more. You can follow us on Twitter and Instagram @natmathfestival and Facebook @nationalmathfestival.