NLG Tech Task Force Webinar Series: Higher education opportunities for refu...
Event Information
Location
NetHope Solutions Center - via WebEx Online
Description
>>At the scheduled time of the webinar click here to access the WebEx event.
Or...
>>At the scheduled time of the webinar click here to view the NetHope Solutions Center webinar page. You will see live links that will allow you to join the webinar in progress.<<
To add the full webinar details to your calendar, CLICK HERE TO ADD TO YOUR CALENDAR (much better than the Evenbrite link)
Join us for another virtual convening of the NLG Tech Task Force featuring collaboration between Coursera for Refugees and Kiron Open Higher Education.
In this session, Rebecca Taber, Head of Government & Nonprofit Partnerships at Coursera, and Sanja Sontor, Head of International Academics at Kiron, will discuss how they're working together to provide higher education learning opportunities to refugee youth and adults. They will also highlight key learnings and actionable insights, which can help inform how organizations around the world use technology to strengthen refugee education.
Learn how your organization can use technology to support refugee education by accessing free Coursera courses and certifications, and explore partnership opportunities with Kiron to make access to higher education widely available to more refugee students around the globe.
Background
Coursera is an online education provider, offering over 1,800 courses and certificates from the world's top universities and companies such as Stanford, Yale, University of Pennsylvania, IBM and PwC. Courses range from Programming for Everybody and Digital Marketing to Career Success and English for Entrepreneurship.
On World Refugee Day 2016, Coursera and the U.S. State Department launched "Coursera for Refugees," providing unlimited free Coursera access to NGOs serving refugees. To date, over 30 NGOs have joined Coursera for Refugees program, and refugee youth and adults have enrolled in over 5,000 courses in computer science, business, language-learning and more. Kiron is a leading partner in the initiative, with close to 1,000 refugee students from 18 different countries around the globe taking Coursera courses with Kiron's support.
Kiron is a German NGO with a mission to provide free access to higher education for refugees worldwide. Kiron enables access to higher education for refugees through digital solutions. On its educational platform, Kiron Campus students have access to massive online open courses (MOOCs) organized in five distinct study tracks, as well as synchronous live tutorials to accompany their learning. Kiron Campus offers a range of student support services such as help desk, mentoring, buddy program, and forums. Kiron currently has over 2,300 refugee students from all over the world taking classes on Kiron's platform. Kiron students predominantly live and study in Germany, and more than half of the total student body are students of Syrian origin.
Presenters:
Rebecca Taber,

Head of Government & Nonprofit Partnerships, Coursera

Sanja Sontor,

Head of International Academics, Kiron
Host:
Leila Toplic,

NLG Tech Task Force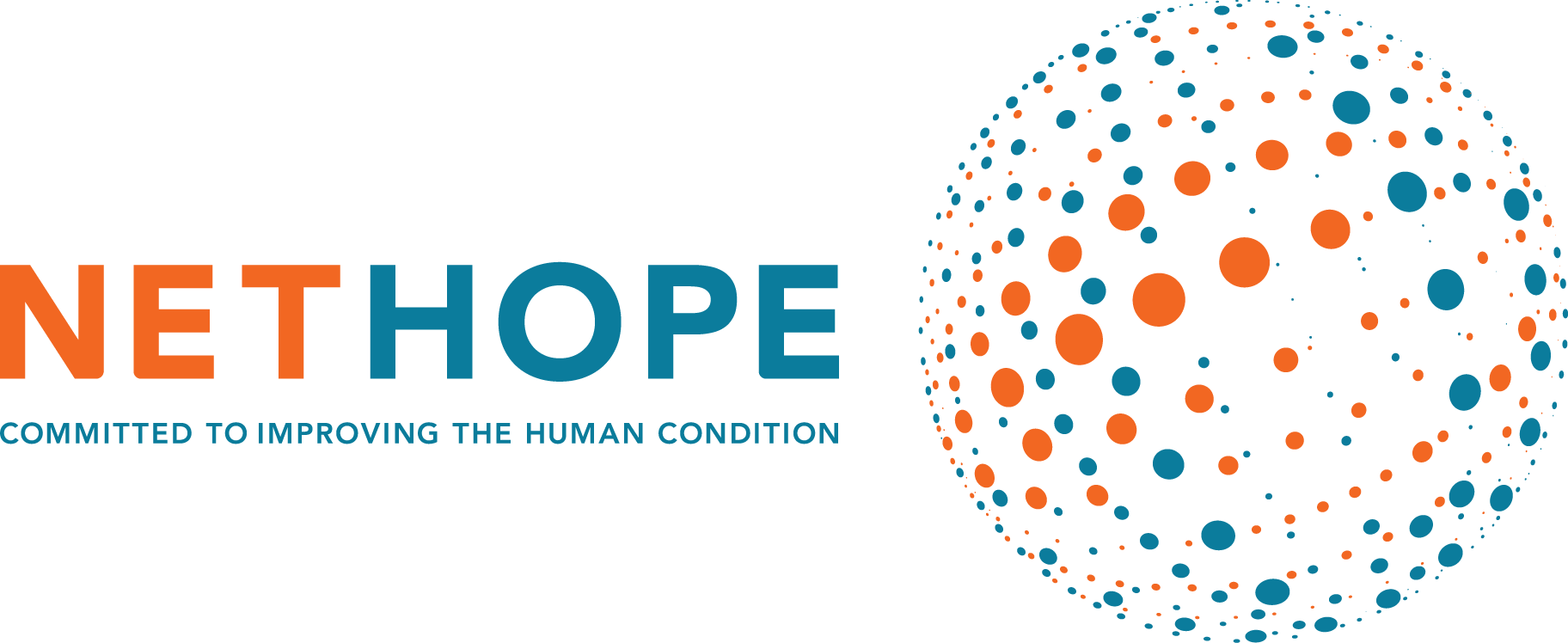 Date and Time
Location
NetHope Solutions Center - via WebEx Online