Event Information
Refund Policy
Contact the organizer to request a refund.
Eventbrite's fee is nonrefundable.
Celebrate 83 years of law for the people!
About this Event
Running a hotline for thousands of arrestees, spending hours in the streets legal observing, and showing up for jail support at all hours of the night - sounds like just another day for NLG Chicago in 2020. While protesters have filled the streets in support of the Black Lives Matter uprising, NLG has been holding down legal support in the streets and in the courts. As the year comes to a close, join us in celebrating NLG Chicago, reflecting on the work of the past year, and building our vision for a better future.
Join lawyers, legal workers, law students, and all our friends and comrades as we share space virtually. Keynote speech will be given by Mariame Kaba. Program will include scholar Adam Green, Chicago-based grassroots organizer Ariel Atkins, and jazz virtuoso Dee Alexander accompanied by pianist Miguel de la Cerna. With MC Dr. Barbara Ransby.
Our event will be streamed on Twitch.tv. You do not need an account with Twitch to view the event. However, to use the chat and comment during the event, you will need to create a Twitch account, so you might have more fun if you make an account! This is easy to do at Twitch.tv. The link for the event will be emailed the day before the event. If you do not receive it, please email chicago@nlg.org.
There will be a Zoom social hour after the event and we hope you will join us! We recommend having Zoom version 5.3.0 or later for the best experience.
Want to help support this event? Please share this link far and wide.
Huge thank you to our sponsors: Loevy and Loevy, People's Law Office, Leonard C. Goodman, Susan and Ted Oppenheimer, Potter Bolaños, Clutter Investigations, Uptown People's Law Office, Mary Rita Luecke, Michael Gelder, James Fennerty, Social Change, Steve Saltzman, Jacob Briskman, Law Office of Kenneth N. Flaxman P. C., and Anonymous.
Email chicago@nlg.org with any questions.
Speaker Biographies:
Mariame Kaba
Mariame Kaba is an organizer, educator and curator who is active in movements for racial, gender, and transformative justice. She is the founder and director of Project NIA, a grassroots abolitionist organization with a vision to end youth incarceration. Mariame is currently a researcher at Interrupting Criminalization: Research in Action at the Barnard Center for Research on Women, a project she co-founded with Andrea Ritchie in 2018.
Mariame has co-founded multiple other organizations and projects over the years including We Charge Genocide, the Chicago Freedom School, the Chicago Taskforce on Violence against Girls and Young Women, Love & Protect, the Just Practice Collaborative and Survived & Punished. Mariame's leadership, organizing and influence extend widely as she offers a radical analysis that influences how people think and respond to how violence, prisons and policing affect the lives of people of color.
Dr. Barbara Ransby
Dr. Barbara Ransby is the John D. MacArthur Chair, and Distinguished Professor, in the Departments of African American Studies, Gender and Women's Studies, and History at the University of Illinois at Chicago (UIC) where she directs the campus-wide Social Justice Initiative, a project that promotes connections between academics and community organizers doing work on social justice. She is a graduate of Columbia University and the University of Michigan, where she was a Mellon Fellow.
Dr. Barbara Ransby is author of two award-winning books: Ella Baker and the Black Freedom Movement: A Radical Democratic Vision (2003,); and Eslanda: The Large and Unconventional Life of Mrs. Paul Robeson (2013,). She is also author of a third book published in August 2018 entitled: Making All Black Lives Matter: Re-imagining Freedom in the 21st Century. The Ella Baker book was the recipient of 8 national book awards and recognitions including the Liberty – Legacy award from the Organization of American Historians; the Joan Kelly prize from the American Historical Association; and the James A. Rawley Prize (also from the AHA). In 2018 the Chronicle of Higher Education acknowledged the Baker biography as "one of the most influential books of the last twenty years." Her second biography, Eslanda, was the recipient of the Letitia Woods Brown Memorial prize for the best book in African American women's history from the Association of Black Women Historians. In 2017 Dr. Ransby was honored as "one of the top 25 women in higher education," by the publication, Diverse Issues in Higher Education. She is also a recipient of the 2018 Angela Y. Davis Prize from the American Studies Association for scholarship in service of the public good. In 2020 Dr. Ransby was elected as a fellow to the Society of American Historians.
She is also editor in chief of Souls: a critical journal of Black politics, culture and society, and serves on the editorial working group of the London-based journal, Race and Class, and the Editorial Advisory Board of the "Justice, Politics and Power" book series at University of North Carolina Press. She served as President of the National Women's Studies Association from 2016 – to 2018.
Dr. Ransby publishes regularly in popular venues, which include: DISSENT, In These Times, Colorlines, The Nation, the Boston Review. Truthout and the New York Times. Dr. Ransby is not only a historian and writer but also a longtime activist. She was deeply involved in the anti-Apartheid/ Free South Africa movement in the 1980s and later co- founded a number of organizations including: The Ella-Baker Nelson Mandela Center, Ella's Daughters, and African American Women in Defense of Ourselves. She is a founding member of the national organization Scholars for Social Justice and works closely with The Movement for Black Lives and the multi-racial coalition, The Rising Majority. She serves on the Board of Directors of the Woods Fund of Chicago, and the grassroots Chicago-based, Equity and Transformation, (E.A.T.) a group that supports formerly incarcerated persons and those working in the informal economy.
Adam Green
Adam Green is Associate Professor of American History and the College. He received his BA from The University of Chicago and his Ph.D. from Yale University. He teaches and researches in a variety of fields, including twentieth century U.S. history, African American history, urban history, cultural studies and social movements. He wrote Selling the Race: Culture and Community in Black Chicago, 1940-1955 (Univ. of Chicago Press: 2006), and co- edited Time Longer than Rope: Studies in African American Activism, 1850-1950 with Charles Payne (New York University Press: 2003). His current research addresses the black struggle for happiness and the role of ethical aspiration in African American history. He served as Associate Dean of the College and Deputy Dean of Social Science at The University of Chicago between 2011 and 2015. In 2011, the College awarded him the Llewelyn John and Harriet Manchester Quantrell Award for Undergraduate Teaching.
Adam has been a key advisor on a range of documentary film projects, including Brother Outsider: The Life of Bayard Rustin (2003), American Idealist: The Story of Sargent Shriver (2008), and The Shame of Chicago (in production). In addition to his academic writing, he has written articles and op-eds, and been interviewed for general audiences through a variety of outlets, including C-SPAN, USA Today, Al-Jazeera English, Berria (Basque Territory), and The New York Times. From 2008 to 2015, Adam was a Board Member of the Illinois Humanities Council.
Adam has worked extensively on projects joining public history and social change, including the Chicago Torture Justice Memorial Project, commemorative activities related to the 1919 RaceRiot in Chicago, the campaign to install a historical marker at the site of the 1961 Rainbow Beach Wade-In, as a member of the City of Chicago's Memorials and Monuments Advisory Project (starting Fall 2020) and currently as faculty co-director of the Chicago section of the Obama Presidency Oral History Project.
Ariel Atkins
Ariel Atkins is a queer Chicago-based grassroots organizer. She has been in the streets fighting for prison abolition, Black liberation, and a more just world for the past 5 years, and was a lead organizer of several actions during the 2020 uprising. She was honored as a recipient of Solidarity to Celebrate in 2019. Ariel is a musical theater graduate of Columbia College, and she brings the creativity and passion of musical theater to her organizing work.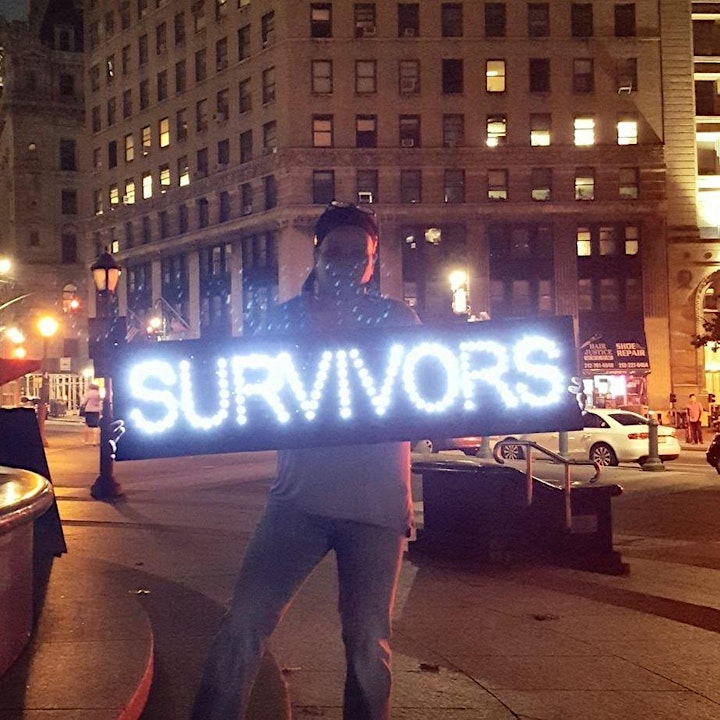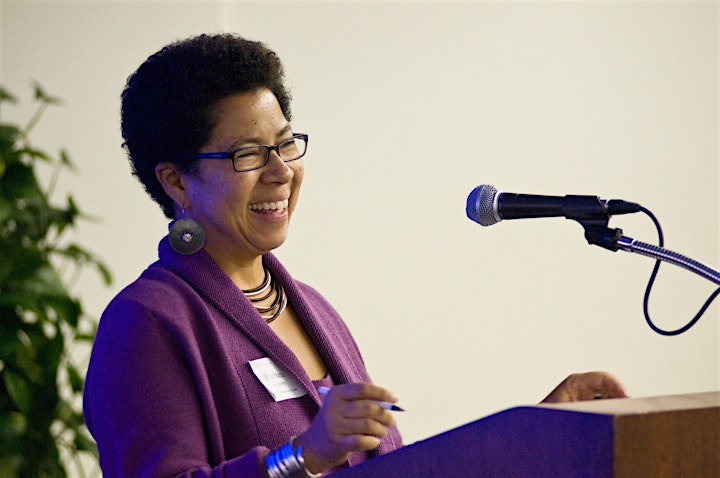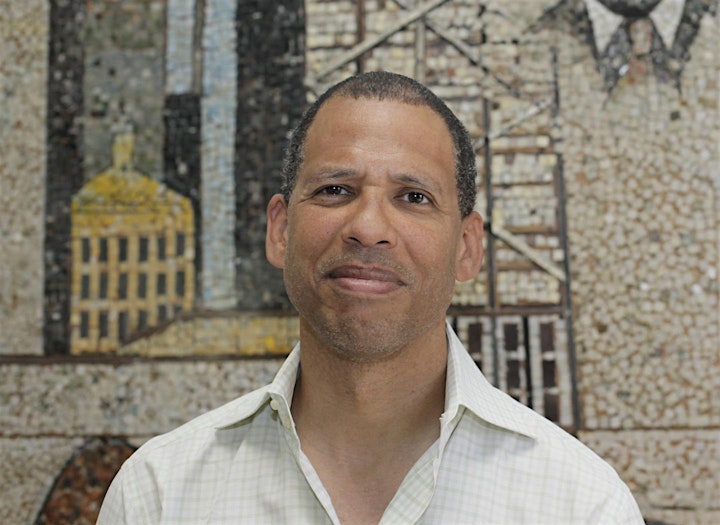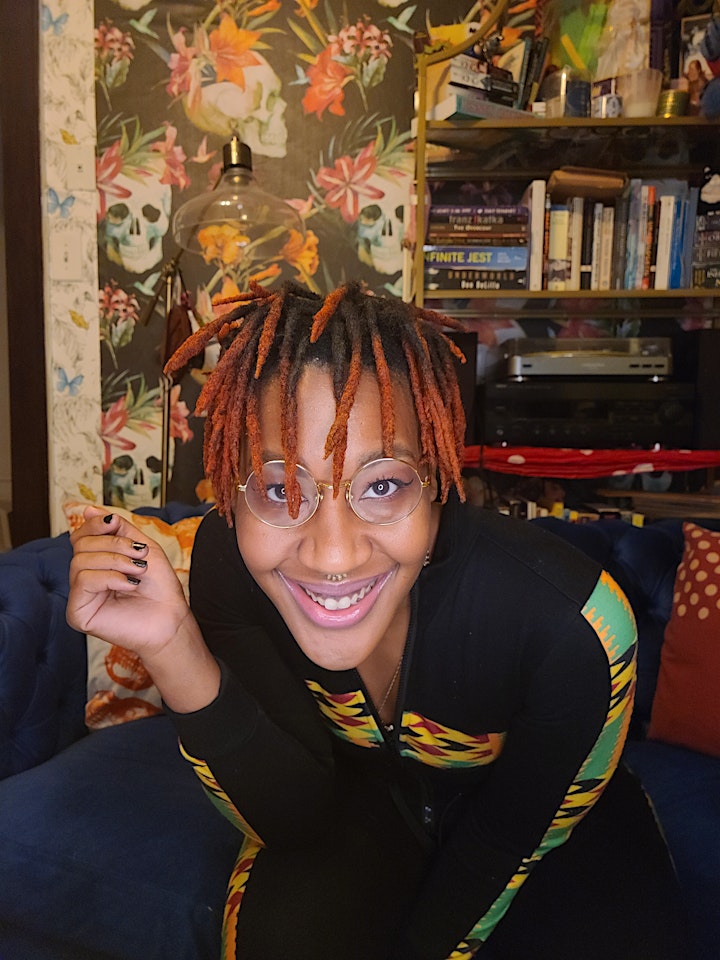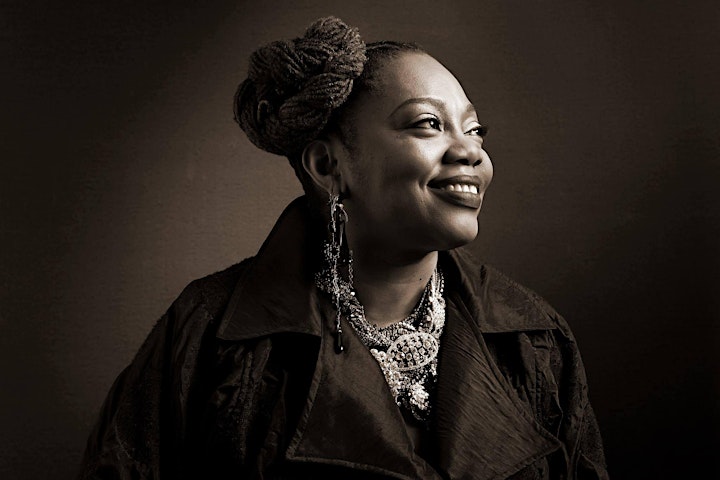 Dee Alexander photo by Claude-Aline Nazaire
Image Descriptions:
Mariame Kaba standing on a dark sidewalk at night, with a tall building behind her and holding a large light-board sign that reads "Survivors." Mariame's hair is wrapped in a black wrap.
Dr. Barbara Ransby standing at a podium, smiling, wearing a purple suit and a name badge. Dr Ransby has dark skin, dark curly hair, and is wearing large earrings, necklace, and bracelet, and holding a pen.
Adam Green wearing a white button-down shirt and with a mosaic-covered wall in the background. Adam has very short dark hair and brown eyes.
Ariel Atkins smiling and leaning towards the camera, with shelves of books and a record player in the background. Ariel has dark skin, orange dreads, a pierced nose, and is wearing black nail polish.
Sepia headshot of Dee Alexander smiling and looking slightly to her left. Her long locs are styled into a side chignon and she is wearing a black jacket, earrings and a vintage neck piece.
Date and Time
Location
Refund Policy
Contact the organizer to request a refund.
Eventbrite's fee is nonrefundable.