Description
We are NJ's Entrepreneurs Investors Haven In Real Estate, located in Newark, NJ. Check out our promo video!

This MeetUp is FREE and we welcome entrepreneurs like yourself to join forces to develop real estate deals not only in New Jersey, but all across the country.
This week's guest speaker is Dr. JahJah Shakur

Topic: "Get Rich and Live: The Psychology of Successful Real Estate Entrepreneurs & How to Offset Gentrification in the 21st Century and Beyond"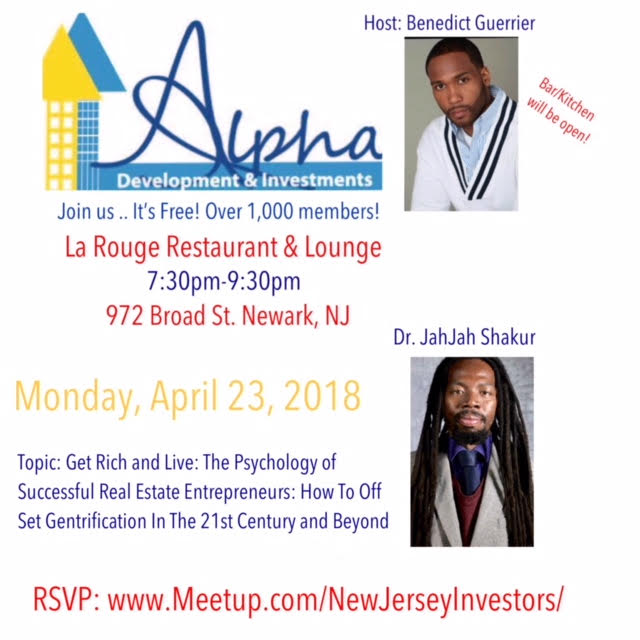 Along with the wealth of information you will learn each week from our guest speakers, this is also a fabulous networking opportunity to generate leads and grow your business in whatever field you are in. Our group is continuously growing and we have over 5000 members.

This isn't a MeetUp for just networking only, but to actual get deals done!

We will have Guest Speakers and encourage testimonials as well.
Look forward to seeing you there!