Description
Join the New Jersey Coalition Against Sexual Assault as we honor the dedicated champions who advance our mission and help create a safer Garden State.
The night will feature cocktails and heavy hors d'oeuvres at the beautiful Hamilton Manor, where we'll honor:
Jessica Collins | Activist and Real-Life Superhero
Elie Honig | Special Counsel, Lowenstein Sandler and Executive Director, Rutgers Institute for Secure Communities
Eliana Pintor Marin | Assemblywoman for New Jersey's 29th District
Jason J. Redd | Director, Gibbons P.C.
Thank you to our event sponsors!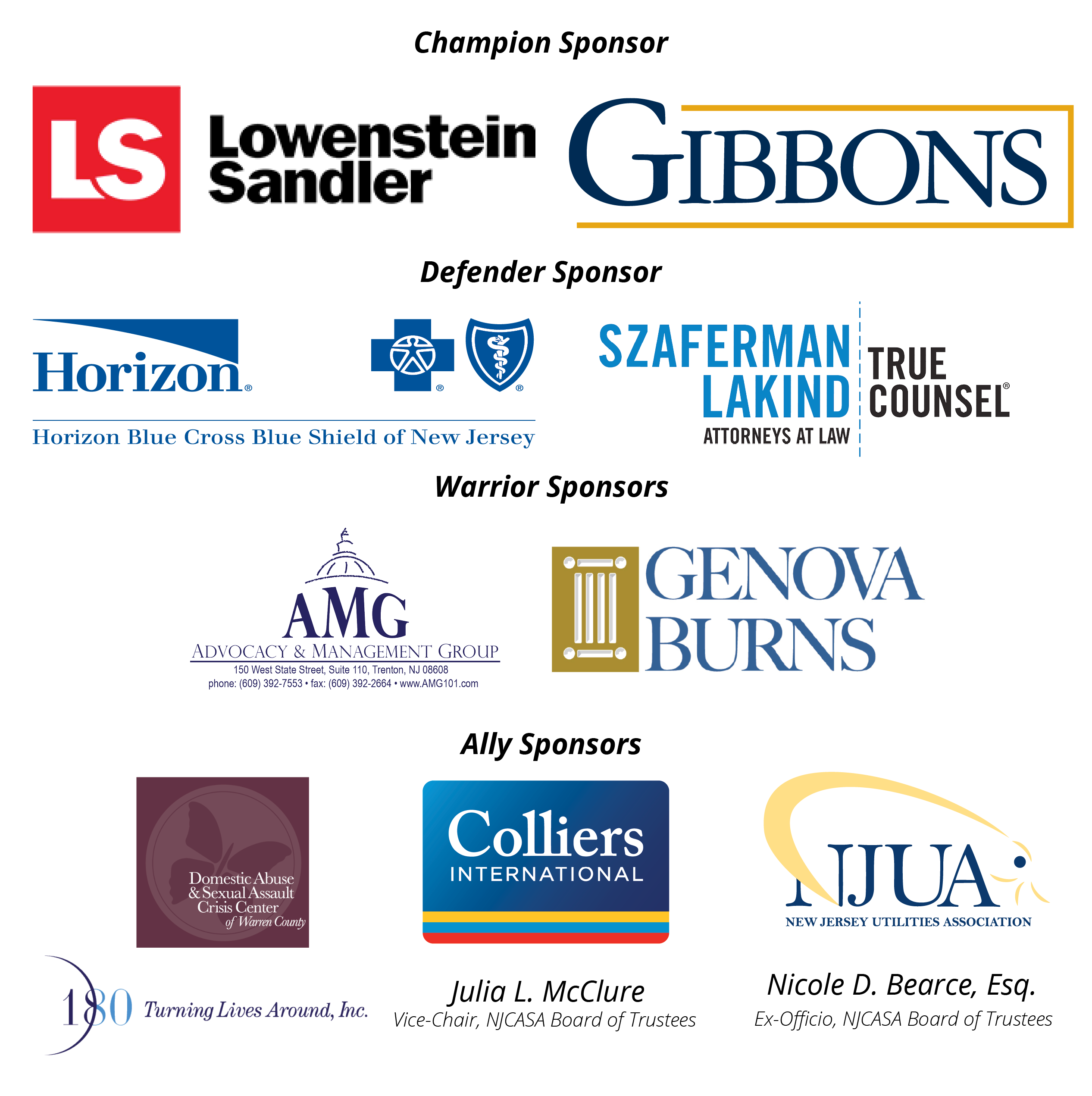 Interested in sponsoring our September Celebration? Check out our sponsorship kit!
---
Information filed with the Attorney General concerning this charitable solicitation and the percentage of contributions received by the charity during the last reporting period that were dedicated to the charitable purpose may be obtained from the Attorney General of the State of New Jersey by calling (973) 504 - 6215 and is available on the internet at: http://www.state.nj.us/lps/ca/charfrm.htm. Registration with the Attorney General does not imply endorsement.