Description
Note: If you are paying by Check, Purchase Order/Voucher contact Kyle Conner at kconner@njpac.org or 973.353.8055 to register.

NJ Wolf Trap: Professional Development for Early Childhood Educators

Agoo Amee: Engaging Young Children in Call and Response Experiences
Presenter: Kofi Dennis
Call and Response: It's More Than You Think! Call and response corresponds to the pattern in human communication and is found in many traditions. In West African cultures, call and response is a pervasive pattern of democratic participation in public gatherings as well as in vocal and instrumental musical expression. In music, a call and response is a succession of two distinct phrases usually played by different musicians, where the second phrase is heard as a direct commentary on or response to the first. This workshop will offer early childhood educators an opportunity to look at how call and response experiences enhance emergent literacy and language concepts and foster skills such as memory, concentration, listening, math concepts, patterning, sequence and symmetry. Includes handout.
Movers and Shakers: Discovering STEM Through Dance and Drama
Presenter: Terlene Terry-Todd
Looking for new ideas and creative experiences to enhance your STEM (Science, Technology, Engineering, Math) curriculum? This workshop introduces a variety of age-appropriate ways to use arts strategies to teach selected science curriculum such as physical science (the sun, moon, and earth's rotations), Earth science (clouds and atmosphere), recycling, and engineering practice, while making strong connections to literacy and the scientific method of discovery. The early arts learning (EAL) fundamentals in movement and drama will provide the basis for new arts-integrated experiences created by you! This hands-on, interactive movement workshop will get your creative juices flowing as you become the next STEM movers and shakers.
Course includes a Professional Development Certificate
(6 credit hours), printed materials, catered breakfast and lunch.
---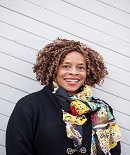 Terlene Terry-Todd, Wolf Trap Master Teaching Artist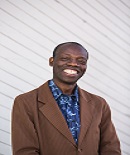 Kofi Dennis, Wolf Trap Master Teaching Artist
---
FAQ
Can I pay by Purchase Order or Check?

YES! Call Kyle Conner at 973.353.8055 or email konner@njpac.org to order.
What are my transportation/parking options for getting to and from the event?
For directions and parking, visit www.njpac.org/plan-your-visit/directions. $5 parking validation will be provided when parking in Military Park Garage directly across from NJPAC.
How can I contact the organizer with any questions?
Direct all questions to Kyle Conner at 973.353.8055 or kconner@njpac.org.
Is it ok if the name on my ticket or registration doesn't match the person who attends?
No. Please make sure the registration name is also the individual attending.