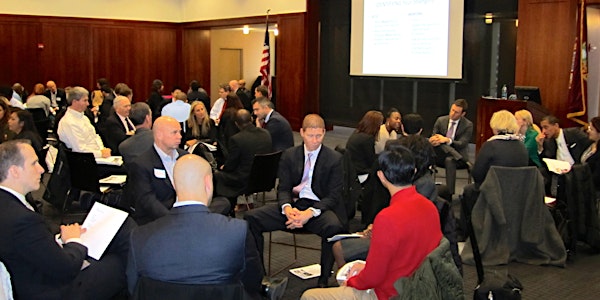 NJ Spring, 2021 Edge4Vets ONLINE Workshop
WELCOME to Edge4Vets ONLINE System of Job Preparation! Click the green box to REGISTER for the SPRING, 2021 Edge4Vets ONLINE Workshop
About this event
WELCOME to our Edge4Vets ONLINE Workshop Series - Prepare for a Job at NJ TRANSIT!
Don't worry about the Dec 10 date shown at the top, that's not the workshop date - that's the date we opened registration.
Our Spring, 2021 workshop series begins April 13.
To REGISTER click on the green box and sign up - we'll send you the links to the two Zoom sessions:
•ZOOM ONE: Tuesday, April 13, 1pm to 2:30pm
•ZOOM TWO: Wed, April 28, 1pm to 2:30pm
WHAT IS EDGE4VETS: We teach veterans, active duty, National Guard and Reservists (and their spouses) how to translate their skills from the military into tools for civilian success - then we connect you to HR reps at NEW JERSEY TRANSIT to explore jobs with NJ TRANSIT that can match your skills and interests. The range of jobs is broad - with a great career path - and our goal is to help you land a job that can lead to that career - for the LIFE you want!
THREE STEPS to the WORKSHOP SERIES:
1. We offer a ZOOM Preparation workshop to show you HOW the online course works - and explain what you gain. HR reps and hiring managers from NJ TRANSIT will participate as "mentors" to offer support.
2. Following this 90 minute PREP session we give you access to our the Edge4Vets online course. Through a series of short videos and exercises, the course will show you how to create a personal PLAN4SUCCESS for an "edge" to get hired. You'll have two weeks to work at your own pace to complete the course.
Here's a link to a video that explains how the online course works - it's very simple:
2. Two weeks after the orientation session, we offer a second Zoom - a CONNECTION Workshop. At this session, HR reps from NJ TRANSIT will showcase job openings and help participants MATCH their skills and interests to those opportunities.
REGISTER today and we'll send you full information and tell you how to prepare.
Take Edge4Vets and take a positive step during the virus crisis to prepare for a job that can lead to a career and get yourself on a pathway to success in life.
Any questions with the registration process, don't hesitate to email Tom Murphy at tom@edge4vets.org.