Description
Social Hour & Silent Auction: 12:00PM
Program: 2:00PM
Event Ends: 4:00PM

Silent Auction features theater tickets, jewelry, subscriptions and restaurant gift certificates.
Refreshments will be served.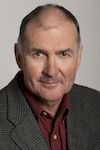 MC of the event, Reathel Bean last has appeared on Broadway in Tony Kushner's Caroline, or Change,the plays, Our Town, with Paul Newman, Inherit the Wind, with George C. Scott, and the musicals, Big River, Baby, and Doonesbury. He has also done many plays off-Broadway, such as Avow, Smoke on the Mountain, and Hunting Cockroaches at the Manhattan Theater Club. Regional Theaters include Washington's Arena Stage, Houston's Alley Theater, Chicago's Academy Festival Theater, and New Jersey's McCarter Theater, George Street Playhouse, New Jersey Shakespeare Festival, New Jersey Rep, Playrights Theater of New Jersey, and Luna Stage. Films include Tom Decillo's Box of Moonlight, Going in Style, with George Burns, Brenda Starr, Apology, The Nanny Diaries, The Good Shepherd, and Lars Von Trier's award winning Dancer in the Dark. On television, he has been seen in all three of the Law and Order series, as well as The Third Watch, Ed, Spin City, White Collar, Nurse Jackie, and The Blacklist.

Diane Gallo
Former President, NJ SANE/Freeze, now NJ Peace Action; active member for many years;

Active member of local League of Women Voters - Summit, New Providence, Berkeley Heights area;

President of the Board, Dreamcatcher Repertory Theatre, a professional company based in Summit;

Active in promoting the arts, on the board of Summit Public Art;

Peace delegate to the Democratic National Convention, 1988;

Involved in many local and state-wide organizations over the years;

Graduate of Douglass College/Rutgers University;

Practicing pastel artist.

Bill Hartung is the director of the Arms and Security Project at the Center for International Policy and the author of Prophets of War: Lockheed Martin and the Making of the Military Complex. He is also a standup comic who has appeared at numerous venues in New York and DC, including Gotham Comedy Club, the Comedy Cellar at the Cafe Underground, Standup New York, the Comic Strip, and Dangerfield's.
www.ciponline.org/about-us/experts-staff/william_hartung

Jeanne Lozier and Don Leich with Steven Palmieri
Singer Jeanne Lozier and guitarist Don Leich have know each other from the New Jersey blues music scene for about 25 years.
They have performed together innumerable times, either at area jam sessions, or at area clubs sitting in with the other's band. Jeanne is an active NJPA member. Don a board member. They are teaming up to deliver a set of anti-war songs.
www.jeannelozier.com
fbl.me/JerseySwampCats

Spook Handy per-formed alongside Pete Seeger at festivals and concerts more than 50 times from 2003 – 2013. Now, Spook is on a three year "Remembering Pete Seeger" World Tour bringing these songs and stories and Pete's message to all 50 U.S states, all 10 Canadian provinces, and many other countries (as well as all 21 New Jersey counties). Spook was named Best Folk Artist by Upstage Magazine, Gannett New Jersey, The Courier News, The Home News and About.com. He has written for theater and film and his original songs have charted as high as #2 on the International Folk Radio Charts. Learn more about the "Remembering Pete Seeger" World Tour and how you can help bring the "Remembering Pete Seeger"
concert to your town at www.spookhandy.com/wp/pete

Born to a music-teaching mother and a librarian-turned-Congressman father, the Owens Brothers could be a classical ensemble – each Owens brother plays a stringed instrument and has sung choral music. But… they like to rock. Therefore, there is now OBB – The Owens Brothers Band.
OBB blends original melodies and rhythms with topical lyrics, hot solos and harmonies to create powerful and memorable pieces. Songs like "Man O'War," "If A Woman Had Made The World", "Love Is The Way" and "Poverty Sucks" are compelling and danceable social statements.
www.owensbrothersband.com

"We are a street chorus, not a concert choir. Our preferred venue is a picket line. We try to lift the spirits of people engaged in struggle and help them to carry on. Only a few of us know how to read music, but we all know which side we're on."
Over the past twenty years, the Solidarity Singers have appeared hundreds of times on picket lines, at rallies for labor and other progressive causes, and in occasional concert settings, including the annual May Day celebrations at the Botto House/American Labor Museum, and many others.
solidaritysingers.org
Information:
NJ Peace Action · 673 Bloomfield Avenue · Bloomfield, NJ 07003
Phone: (973) 259-1126
Email: events@njpeaceaction.org · Web: www.njpeaceaction.org