Partner with NJ's Community Colleges to Align Education to Build an Innovative Workforce
About this event
NJ Pathways to Career Opportunities Statewide Convening
Statewide Convening of Industry and Education Partners to create innovative New Jersey Education and Workforce Industry Plans to ensure economic growth of the state's businesses and economic mobility of residents.
Please note that this event information has been updated.*
Updated Event Information:
January 19, 2022
9:00 AM to 12:00 PM (including industry specific breakout sessions)
Virtual Zoom Event
New Jersey's Community Colleges and the New Jersey Business and Industry Association are joining together with employers, industry associations, chambers of commerce, labor unions, education institutions, and workforce development partners.
This statewide partnership will provide students and workers with the education and career pathways they need to find new careers, and to ensure that employers have access to a highly skilled workforce to meet critical labor market needs.
Are you a leader of a New Jersey business, industry association, chamber of commerce, labor union, Workforce Development Board, county vocational-technical high school, four-year college or university, or community-based training provider?
Partner with New Jersey's Community Colleges to build pathways to New Jersey's future.
Join the initiative now at NJPathways.org.
*Due to the alarming rise of Covid-19 cases in our area, for your safety and the safety of others, the NJ Pathways to Career Opportunities Statewide Convening will now be a completely virtual event. The event will be held on Zoom from 9:00 am to 12:00 pm, including a designated time for industry specific breakout sessions.
*If you have previously registered for an in-person ticket, you do not have to re-register to participate in the virtual event. Everyone who has registered will receive a notification prior to the event when the Zoom information is made available.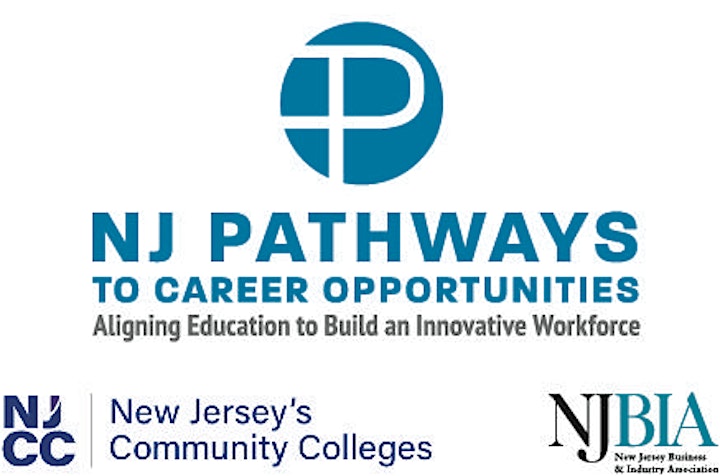 Watch : The Offical Live Launch of NJ Pathways to Career Opportunities Initiative
On December 15, 2021, New Jersey's Community Colleges officially launched its NJ Pathways to Career Opportunities initiative with a live video that serves as a statewide call to action for partners to join.
Organizer of NJ Pathways to Career Opportunities Statewide Convening