Actions and Detail Panel
Nittany Bimmers Autocross May 2017
Sun, May 7, 2017, 7:30 AM – 4:30 PM EDT
Description
This is a friendly semi-competitive event intended to give novice drivers a chance to learn autocross and experienced drivers a chance to practice and impart knowledge to less experienced autocrossers. We welcome other like-minded auto enthusiasts that members may know outside the club or BMW world. All makes and models welcome. Driver must be licensed and car insured.
Participants will work the course and participate in a full day of numerous driving runs. The pre-race drivers meeting and course walk is required for all drivers and course workers.
If you have ever been interested in the sport and are unsure about trying this time around, feel free to come out there is no charge to spectate. Racers are always willing to provide a ride-along to an interested member.
The required drivers meeting will begin at 8:00 AM with a course walk through immediately following.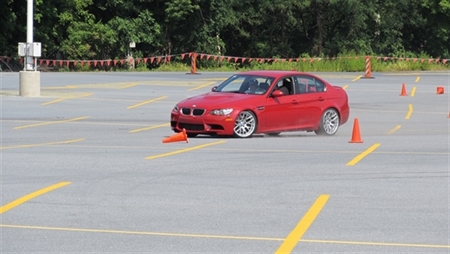 Items to note:

Helmets are required. The Club has loaner helmets on hand and available for loan. Contact Devin Madonna if you have any questions with regards to helmets or equipment for race day.
Be sure to have your vehicle cleaned out and free of all loose items. This will make tech inspection move much quicker, getting you on the track sooner.
No open shoes allowed.
Lunch will not be provided by the club, however a number of choices are in close proximity. A one hour lunch break will occur at 11:45.
This is a rain or shine event. Dress for the day with comfortable clothing and shoes. No open toe shoes while driving.
Bring a chair.

Please feel free to contact Devin Madonna with any questions at all.
Devin.madonna@nittanybimmers.org
717-576-2214