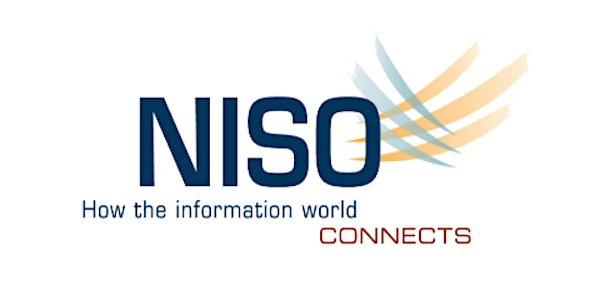 NISO Webinar: Collaboration and Partnerships at Scale
A roundtable discussion of the benefits and risks of scaling up in the information industry
Refund Policy
Contact the organizer to request a refund.
About this event
Acquisitions, consolidations, partnerships — all are increasingly common in the information community, and all can create consternation for individuals and organizations alike. Why is bigger always assumed to be better? What does it really mean to improve the scalability of a business entity? Attendees will hear from a variety of professionals and consultants active in the information industry, benefiting from their experiences of and insights into the opportunities as well as the risks associated with these sorts of major changes.
As a note: All NISO members are automatically entitled to receive sign-on credentials for this event as a member benefit. Not sure if you're a member? Check your institutional membership status here.
Registrants receive sign-on instructions via email on the Friday prior to the virtual event. If you have not received your instructions by the day before an event, please contact NISO headquarters for assistance via email (nisohq@niso.org).
Subscribe to NISO!
Want to get updates about future NISO events and our other news? Complete this simple form to share your preferences and sign up for our emails!