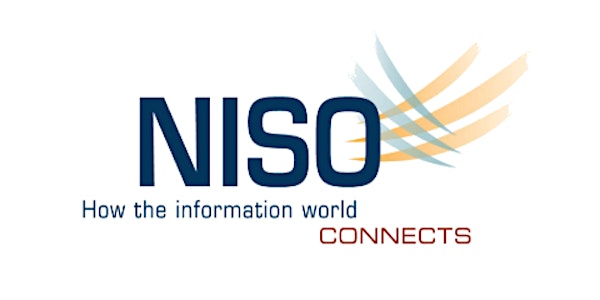 NISO Virtual Conference: Accessibility
An in-depth look at this hot topic affecting the information community.
Date and time
Wednesday, March 29 · 9am - 1pm PDT
Refund Policy
Contact the organizer to request a refund.
About this event
It can be all too easy to forget that the final letter "A" in DEIA is for accessibility. However, it is critical — and in many cases, a legal requirement — to ensure that the information being created, curated, and disseminated is accessible to all. This four-hour event will cover the perspectives and expertise needed to ensure that products and services meet required accessibility specifications. Whatever the product or interface, coordinating efforts between users, developers, administrators, information professionals, and others key stakeholders and service providers is essential. What are the stumbling blocks and what are some of the emerging solutions – whether technological or standards-based? Attendees will come away with a greater understanding of what's needed and what's possible.
NOTE: Registrants receive sign-on instructions via email on the Friday prior to the virtual event. If you have not received your instructions by the day before an event, please contact NISO headquarters for assistance via email (nisohq@niso.org).
Subscribe to NISO!
Want to get updates about future NISO events and our other news? Complete this simple form to share your preferences and sign up for our emails!
About the organizer
NISO is where content publishers, libraries, and software developers turn for information industry standards that allow them to work together. Through NISO, all of these communities are able to collaborate on mutually accepted standards—solutions that enhance their operations today and form a foundation for the future.