Description
NIRI SF Half-Day Seminar: IR + PR: Executing an Integrated Communications Plan
This can't miss half-day event will feature a CFO's perspective on the importance of a robust strategic communications program in communicating effectively to all of your stakeholders. We will also have some of the leading IR and Corporate Communications leaders who have direct experience successfully integrating IR and PR.
This seminar will focus on refining your corporate narrative and developing and executing an integrated communications program that is leveraged across IR and PR functions. Discussions will include developing a core corporate narrative, refining your investment thesis and strategic planning to ensure appropriate alignment across communications roles and channels - from traditional investor materials and media placements to digital/social platforms - to maximize the company story across to reach key stakeholders.
In the keynote, Rahul Mathur, CFO of Rambus, will share his perspective on best communications practices and case studies. Top investor relations officers and corporate communications officers from PayPal Holdings, Inc. and communication expert from Sard Verbinnen & Co. will provide key practical insights on how they execute an integrated strategy on a day-to-day basis.
Agenda: 9:00am to 9:30 am - Registration and Networking Breakfast
9:30am to 10:30am - CFO keynote and Q&A
10:30am to 11:00am - Networking Break
11:00am to 12:00pm - Panel Discussion and Q&A
Keynote Speaker:
Rahul Mathur, Chief Financial Officer, Rambus, Inc.
Panelists:
Peter Siwinski, Managing Director, Sard Verbinnen & Co.
Gabrielle Rabinovitch, Vice President, Investor Relations at PayPal Holdings, Inc.
Amanda Miller, Senior Director of Global Corporate Communications at PayPal Holdings, Inc.
Ticket Prices: SF and Nor Cal Chapter Members: FREE
Non-members: $75
Ticket prices include access to the event and full breakfast buffet
For more information, please contact Linda Pazin, NIRI SF VP, Programs at 650-461-6968 or linda.bandov@gmail.com.
Special thanks to our event sponsor: Q4

We look forward to seeing you there!

Holders of the NIRI IRC credential may earn 1.5 professional development units (PDU) by attending this event. Please retain your registration information to submit to NIRI National for applicable credit. For more information visit www.niri.org/certification.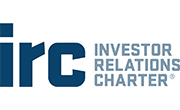 Organizer of NIRI SF Half-Day Seminar: IR + PR: Executing an Integrated Communications Plan
NIRI San Francisco was founded in 1977, making it one of the oldest, largest, and most established local chapters in the United States. NIRI San Francisco is comprised of approximately 160 investor relations practitioners from the San Francisco Bay Area, resulting in a dynamic mix of IR professionals dedicated to promoting the practice of investor relations within the business and financial communities. The chapter hosts monthly educational events, social programs and seminars for current and prospective members, covering industry topics and challenges relevant to today's investor relations officer. For more information including a list of current events and sponsorship opportunities, please visit www.nirisf.org.