Ninth Annual Social Media Technology Conference & Workshop, Oct. 3, 2019

Thursday, October 3, 2019 from 8:30 AM to 5:00 PM (EDT)
Event Details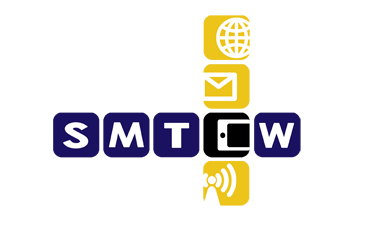 Social Media: Empowering Diversity and Ensuring Security
October 3, 2019
Howard University
Washington, D.C.
The 9th Annual Social Media Technology Conference & Workshop will examine the threats and safe spaces of social media. Each year, the two-day intensive conference combines panel discussions, paper presentations and workshops designed to enlighten attendees about new scholarship, professional practices and pedagogical approaches to teaching. Interested individuals can send in papers, workshop ideas and panel proposals that address a myriad of topics surrounding the theme related to Social Media: Empowering Diversity and Ensuring Security.
This year's theme focuses on dissecting how online social connections provided by social media are being enhanced by multiculturalism, at the same time being challenged by the privacy and security of users. Social media have transformed the ways in which we connect, offering international collaborative relationships, diversity of thought, easy and instant communication and real-time access to news and information. Yet, some have argued that the unfettered authority we've ceded to the social media titans is responsible for the rise in malignant bots, cyborg-created fake news, foreign-based Internet trolls and emerging risks that may rival the benefits of social connectedness and collaborative online relationships. The call for papers for the 9th annual Social Media Technology Conference and Workshop seeks to examine these challenges and new possibilities as social media mature into mainstream and create opportunities for scholars, practitioners and observers to make more informed assessments about the direction of social media and the Internet and their impact on our virtual and actual lives.
Cost
The registration fee for the conference is $150. Early bird registration $125. All presenters, attendees and workshop participants are required to pay the conference fee. Student registration is $50.
Contacts
If you have any questions or need more information, please contact our website www.socialmediatechnologyconference.com or send an email to the following organizers: Dr. Tia Tyree: ttyree@howard.edu, Dr. Kehbuma Langmia: klangmia@howard.edu and Professor Ingrid Sturgis: iSturgis@howard.edu and Dr. Rajni Goel: rgoel@howard.edu.
Keynote speaker: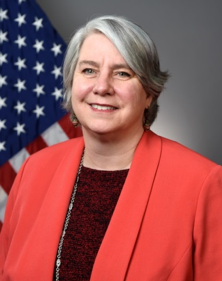 Rebecca Goolsby
Dr. Goolsby currently serves as a program officer for the Office of Naval Research in Arlington, Virginia. For the past two decades, she has developed research in social network analysis and computational social science for the US Navy; she was the first person to hold the position of computational social scientist in the U.S. government.
She taught at the University of Washington and Evergreen State College in Washington State before joining ONR where she collaborated with ONR-funded scientists to address the information as it affects command and control, public affairs and communications in the new information environment. She has published many articles in peer-reviewed journals on a variety of topics including understanding terrorist networks, ethics in military research, humanitarian disaster communication concerns, and the diffusion of propaganda via social media. Her 2013 publication for the Woodrow Wilson Center for International Scholarship was the first to identify the potential of Internet and mobile phone communications as a vector for rumor, crowd manipulation and social hysteria propagation1. She is best known for her expertise in Russian information operations online. Among her honors, she was awarded a Fulbright Award and a Special Commendation from the Navy. She is the lead on NATO Research Technology Group, HFM-293 "Digital and Social Media Assessment For Effective Communication And Cyber Diplomacy" where she works cooperatively on international research concerns on defeating disinformation and malign social influence online.
1Goolsby, Rebecca (2013). "On Cybersecurity, Crowdsourcing and Social-Cyber Attack," Woodrow Wilson Science and Technology Innovation Program, Commons Lab Memo. Number 1. https://www.wilsoncenter.org/publication/cybersecurity-crowdsourcing-and-social-cyber-attack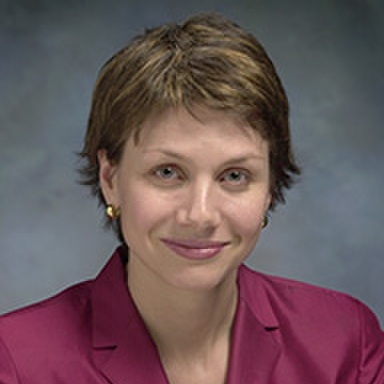 Google trainer: Maggie Farley, a former Los Angeles Times foreign correspondent, is now working with Google News Initiative to help journalism thrive in the digital age. She travels around the country to small and medium newsrooms to train journalists in tech tools to enhance their reporting: verification, data visualization, and multimedia skills.  
Farley was an adjunct professor in American University's School of Communications. She also chaired the News Literacy Project's advisory board, and spent a month in Asia in the fall of 2018 speaking about "Fake News" and disinformation on the State Department's International Speaker Program.

Save This Event
When & Where

Howard University Interdisciplinary Research Building
2201 Georgia Ave. NW
Washington, DC 20059


Thursday, October 3, 2019 from 8:30 AM to 5:00 PM (EDT)
Add to my calendar
Organizer
In 2011, faculty at Howard University and Bowie State conducted the first annual Social Media Technology Conference and Workshop, which convened diverse roster of scholars, professionals, and other experts in the area of social media to share their perspectives on the technical, ethical, economic, legal, political, and cultural implications of social media use. 
Although many faculty members readily adopted the technology for personal and professional use, others remain wary of the academic benefits of the new technologies. In the ensuing years, educators have sought to harness the intellectual power and curiosity to develop the first wave of first social media courses. 
The annual workshop is unique in that it not only examines the explosive growth in the use of social media technology in the classroom and among students, it also takes a look at how the technology is being used among diverse audiences nationally and internationally.
As social media continue to influence all areas of our lives, it is important to examine and debate not only the use of various social media tools in different contexts, but also how they change the manner in which students, academics, business owners, and the governments make use of this medium.