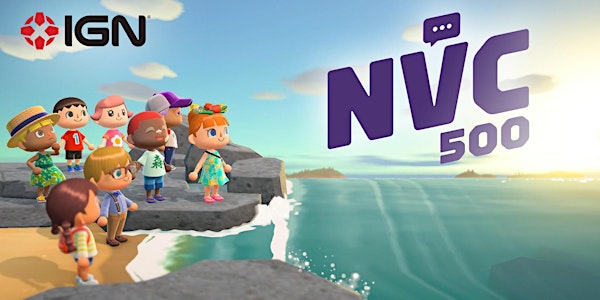 Nintendo Voice Chat 500 LIVE!
Updates for this event can be found here on this page or on Twitter @Mark_Medina
When and where
Location
IGN ENTERTAINMENT 625 2nd St. 4th floor San Francisco, CA 94107
About this event
UPDATE:
Dear Friends of NVC --
It's with great disappointment that we inform you that the in-office live event portion of our upcoming NVC 500 event is cancelled due to concerns over COVID-19. The City of San Francisco has issued an advisory against gatherings of more than 50 people to prevent the spread of the virus. We believe it is in the best interest of our fans, guests, and our staff to shift towards a Live Stream event and cancel the live audience portion. We are looking forward to offering a similar free, in-person event later in the year and will send an early heads-up to anyone who was able to secure a ticket for NVC 500.
If you have any questions, please contact us at @Mark_Medina on Twitter or at nvc@ign.com. We will share more details on the video stream, timing, and our panel of guests very soon.
Thank you for understanding!
Original (out of date):
Your NVC Team
It's time to GET THE THING. The thing being this ticket to Nintendo Voice Chat's special live recording of Episode 500. Join Casey, Peer, Brian, Zach, Tom, and many more as they celebrate this huge NVC milestone with you.
Your ticket not only gets you entry to NVC's live 500th episode taping (with audience participation), but a tour of IGN's San Francisco office, pizza, Animal Crossing giveaways, and access to a special panel before NVC. There will even be plenty of time after the show to hang out and maybe even play some Smash Bros. with the NVC crew.
Tickets are limited, so grab them while you can!