NIMS ICS All-Hazards Safety Officer (L954)

Tuesday, September 26, 2017 at 8:30 AM

-

Friday, September 29, 2017 at 4:00 PM (HST)
Event Details
National Preparedness Month (NPM) begins September.
To kick off safety planning for the month of September, we have scheduled the All Hazards Safety Officer Course.
"Disasters Don't Plan Ahead. You Can." We can all take action to prepare. This year's themes focus on the NPM goal to increase the overall number of individuals, families, and communities that engage in preparedness actions at home, work, business, school, and places of worship.
NPM Theme: "Disasters Don't Plan Ahead. You Can."
Course Objectives:
This course is designed to provide local and state-level emergency responders with a robust understanding of the duties, responsibilities, and capabilities of an effective SOFR on an All-Hazards Incident Management Team (IMT). These responsibilities fall into two categories: 1) responding to the incident and the safety needs of the incident, and 2) effectively fulfilling the position responsibilities of a Safety Officer on an All-Hazards IMT. Exercises, simulations, discussions, and a final exam enable students to process and apply their new knowledge.
NIMS ICS Position Specific training should be completed by personnel who are regularly assigned to functional, support, or unit leader positions on USFA or other Type III All-Hazards Incident Management Teams (AHIMT), or by those persons who desire to seek credentials/certification in those positions.
Course Schedule:
Training Dates: September 26-29, 2017
Times: 08:30 to 16:00 (each day)
This course is scheduled to be 4 days, or 32 hours (8 hours/day), in length. The schedule also includes the following (left to the instructors' discretion):
Lunch breaks (1 hour each day), Regular breaks (schedule adheres to a 50/10 break timetable: for every 50 minutes of instruction, there should be a 10 minute break)
Daily expectations review (Instructors may take 10 minutes at the end of each day to review students' expectations for the course)
Course Point of Contact:
Jaye Shareef
USARPAC Safety / EM Mangaer
Email: jameelah.t.shareef.civ@mail.mil
PH: (808) 787-5789
If you have any further questions, please email us at: gmo@hawaii.gov
Thank you!
Office of Homeland Security
When & Where

BIA Hawaii
94-487 Akoki Street
Waipahu, HI 96797


Tuesday, September 26, 2017 at 8:30 AM

-

Friday, September 29, 2017 at 4:00 PM (HST)
Add to my calendar
Organizer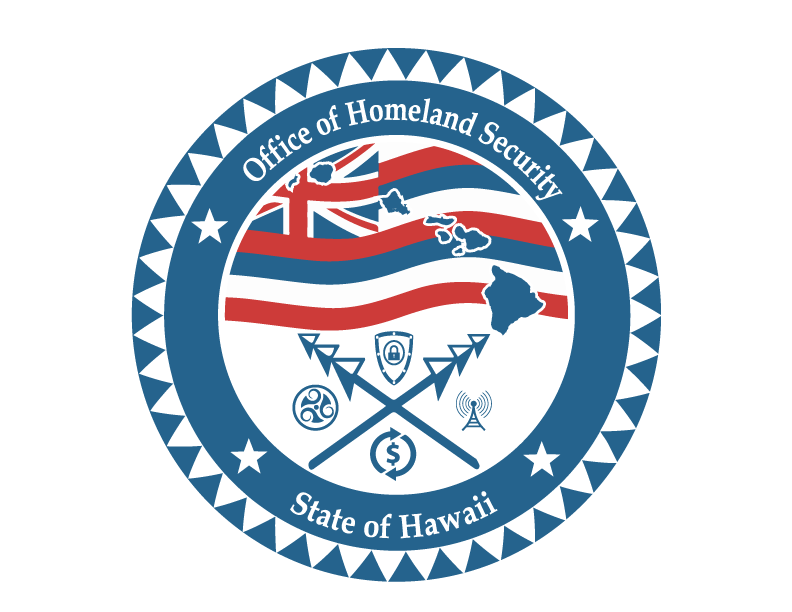 Contact
3949 Diamond Head Road
Phone: (808) 733-4205
Fax: (808) 733-4112
Email: gmo@hawaii.gov

Websites
Resources