Nile Singers, Best of Show. Pink Floyd, Supertramp and The Rolling Stones reimagined.
About this event
Nile Singers
Classic Albums Reimagined with Love and Abandon
Nile Singers are a different kind of tribute band. Started by Adam Wilcox and Babak Elahi in 2019, the
original idea was to have fun with their three favorite Pink Floyd albums, "Dark Side of the Moon,"
"Wish You Were Here," and "Animals." But the band never wanted to be slavish, putting bottled version
of old material up on a shelf. Instead, Nile Singers took the approach of reinterpreting the material. So,
bowed string bass on "Welcome to the Machine?" Tearing paper and making noises with toys on
"Money?" Why, yes, don't mind if we do.
From there, the band moved on to Supertramp's "Breakfast in America" and the Stones' "Exile on Main
Street." Now there was a whole horn section, so it was back to the drawing board with the earlier
albums, making use of NYC arranger Tony Kadleck's ultra-hip charts.
For 75 Stutson Street, Nile Singers will deviate a bit from the Full Album concept to do a Best Of show,
with songs from all the albums they've done, all with full horns. As ever, Nile Singers accentuate the
singing, with several of the area's finest lead singers, including Mel Muscarella of Violet Mary, Iggy
Marino of Public Water Supply, and Kyle Williams of Sub Sentry.
Nile Singers are:
 Simon Bjarning (drums)
 Pete Hasler (horns, bass, vocals, objects)
 Iggy Marino (vocals, sax, keys)
 Mel Muscarella (vocals, keys)
 Mike Muscarella (guitar, vocals)
 Bob Viavattine (trumpet)
 Adam Wilcox (bass, vocals)
 Kyle Williams (guitar, vocals)
Violet Mary will open with a short set of original rock from their new release on Rags Records,
"Kensington Green."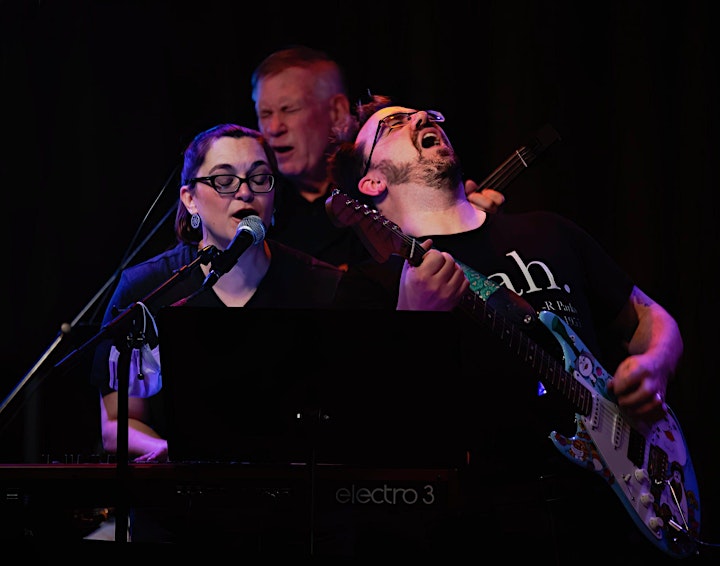 Organizer of Nile Singers, Best of Show