Join NILA Writers at the Nautilus Beachfront Resort as we evaluate and elevate self-publication through community. Event Schedule is Below.
About this event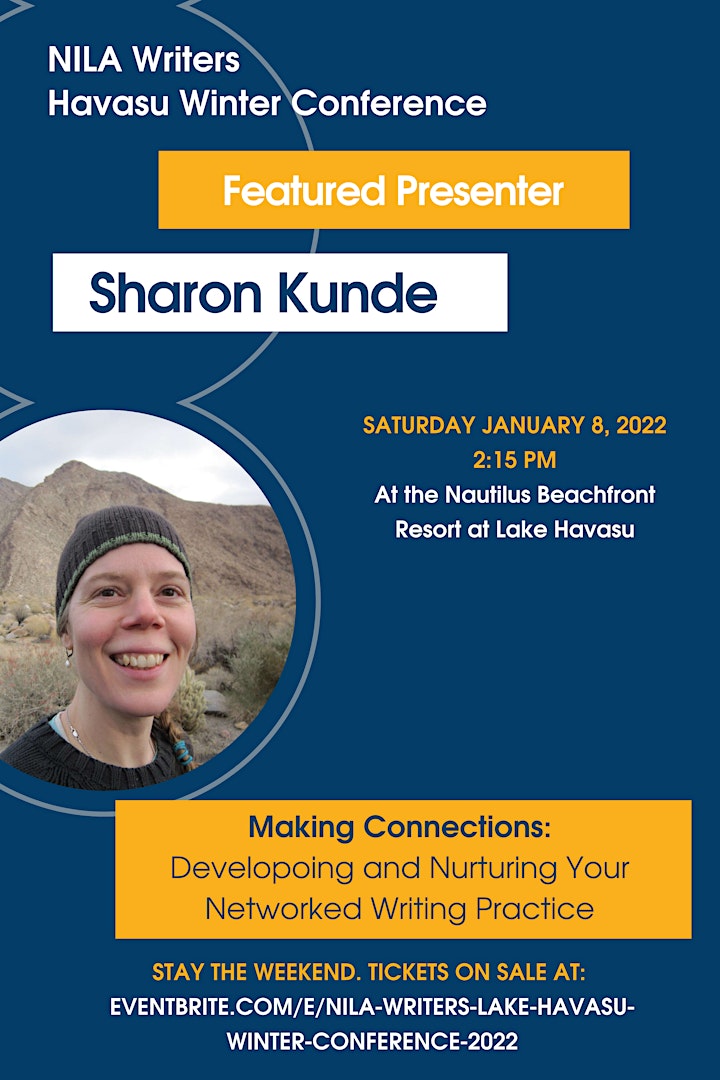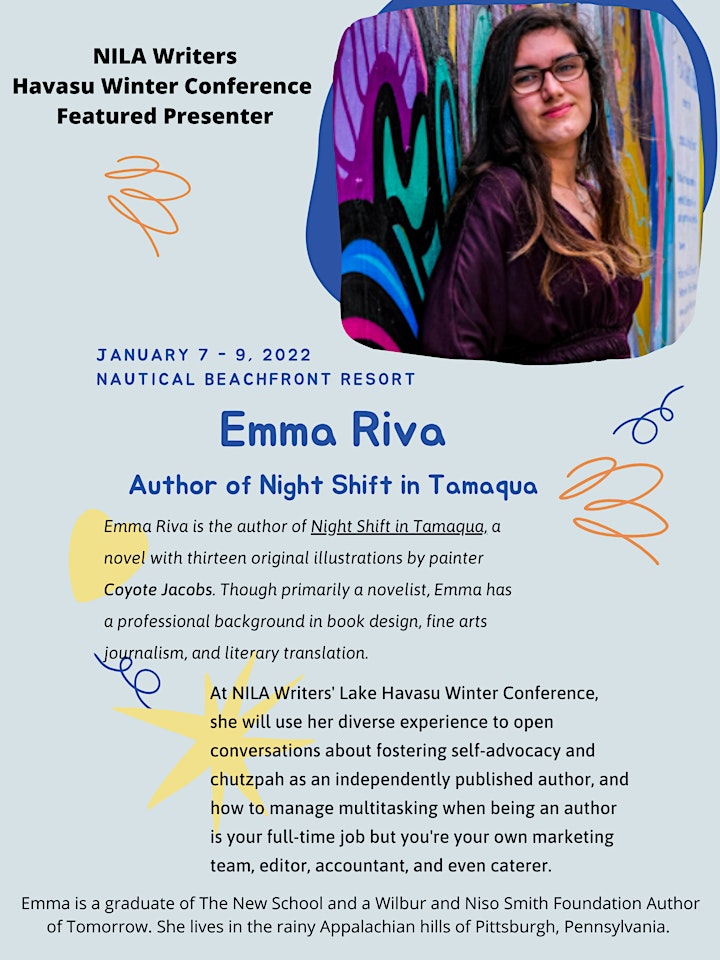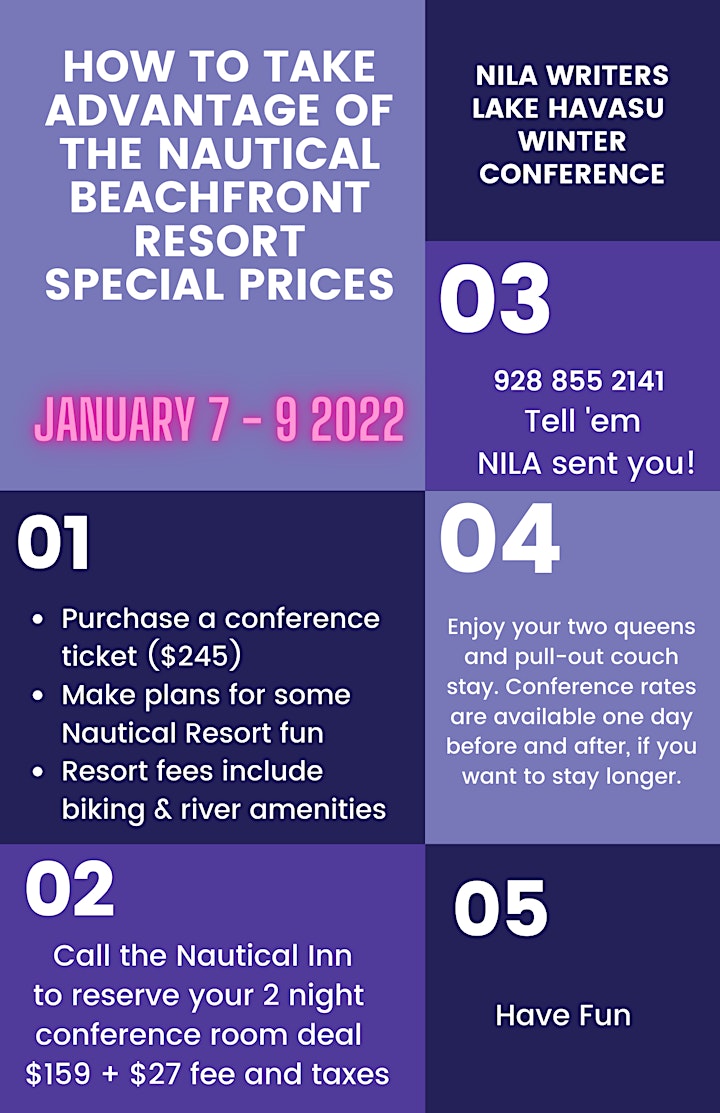 NILA Writers Winter Conference 2022 Presents:
Staying Connected: Self-Publishing in the 21st Century
Where: at the Lake Havasu Conference center at the Nautical Beachfront Resort
When: Friday, Saturday, & Sunday January 7 & 8, 9 2022 (checkout time is 11:00am Sunday)
Join us for a series of inspirational talks on the exploration of publishing one's own work! Though there is a long tradition of artists who have published their own work to critical acclaim, the current publishing environment suggests that a new dynamic might well be in order!
Designed for Authors and Writers at all levels: memoirs, poetry, novels, novellas, family histories, and even graphic novelists. If you have a book - bring it!
$245 for all events. Plus rooms at the Nautical
Schedule
5PM to Midnight Friday Meet and Greet
1030AM to 5 PM Saturday (with a READING to follow to follow from 6:30 to 8PM)
1030AM to 5 PM Sunday (with an apple cider toast to send off)
Saturday Classroom
10:30am 11:30 Symposium
Now what? It's written . . . time to publish. Exploring options.
1:00pm - 2:00pm Emma Riva
Outside looks great – what about the inside? Editing.
2:15 - 3:15 Sharon Kunde
Making Connections: Developing and Nurturing Your Writing Practice
3:30 - 4:30 Erick Mertz
Connecting: Reader to Character
6:30 - 8:00 Saturday Evening Reading - Hosted by Marie Hartung
Sunday Classroom
10:30am 11:30 Eric Mertz
How Many Hats Do You Wear?
1:00pm 2:00 Emma Riva
Creating the self-publishing network – how to build a network
2:15 3:15 Writer Person Marie Hartung
How to cater to small press
3:30 4:30 Symposium –
Bring what you got to the table
4:45 5:00 Disorientation & Apple Cider Toast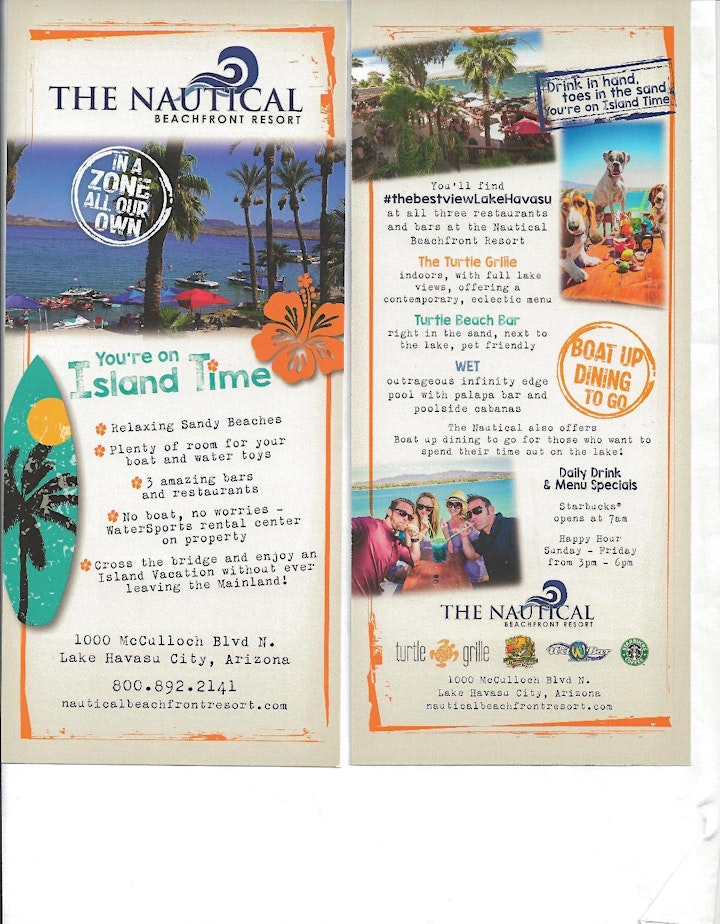 Self-publication was once a glamorous venture. Ask Mark Twain, James Joyce, Beatrix Potter, or Margaret Atwood. NILA Writers' first winter conference in sunny Lake Havasu will explore the world of self-publication and ways to elevate the game. We'll touch on everything from how to get started to creating novels with art in the industry.
If your aim is to improve and further your publishing goals, you've come to the right place.
Buy a ticket today and escape to The Nautilus Beachfront Resort at idyllic Lake Havasu.
See you in January!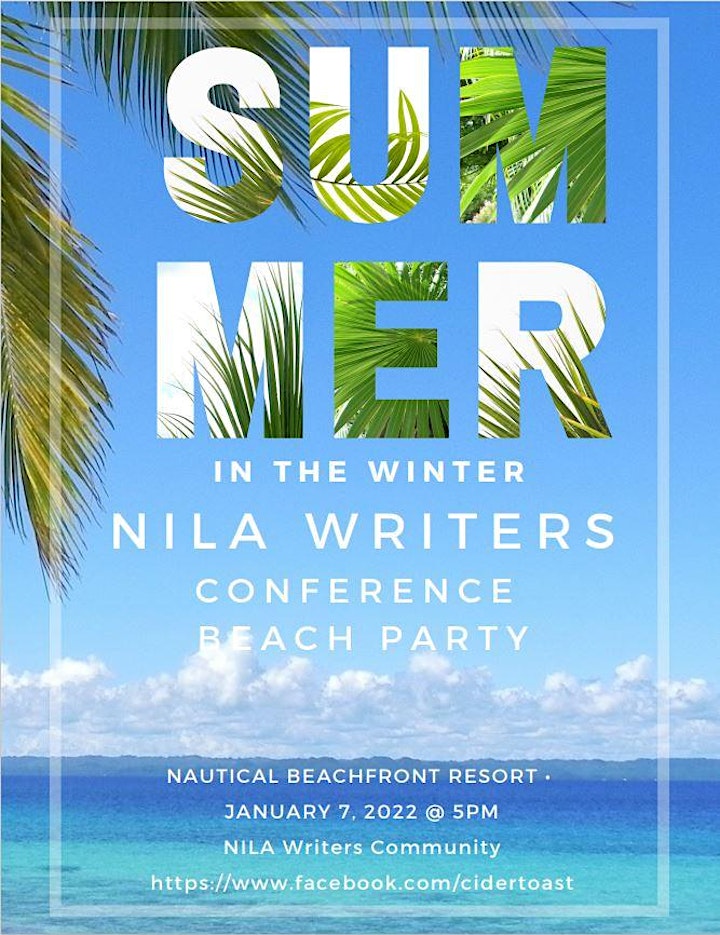 Organizer of NILA Writers Lake Havasu Winter Conference 2022
It is NILA Writers' literary goal to strengthen and own our abilities of grammar and craft, to add to our skillset and toolbox, and to unravel the mysteries of writing. We celebrate each writer's win of publication and galvanize one another for the next endeavor. The mission of NILA Writers is to continue to foster a global writer community. To that end the Cider Toast Conference is held on the first weekend of August with the ambition of artistic growth. For NILA Writers, all writers are NILA Writers. Join us in our pursuit of substance and quality.
Though NILA Writers is an outgrowth of the Northwest Institute of Literary Arts, there is no official affiliation with that MFA program.