Description
Join Midwest Photo and Nikon on November 20th from 12pm-5pm for an immersion into the world of Nikon.
Experience how Nikon products can help you capture and tell your story like no other brand can.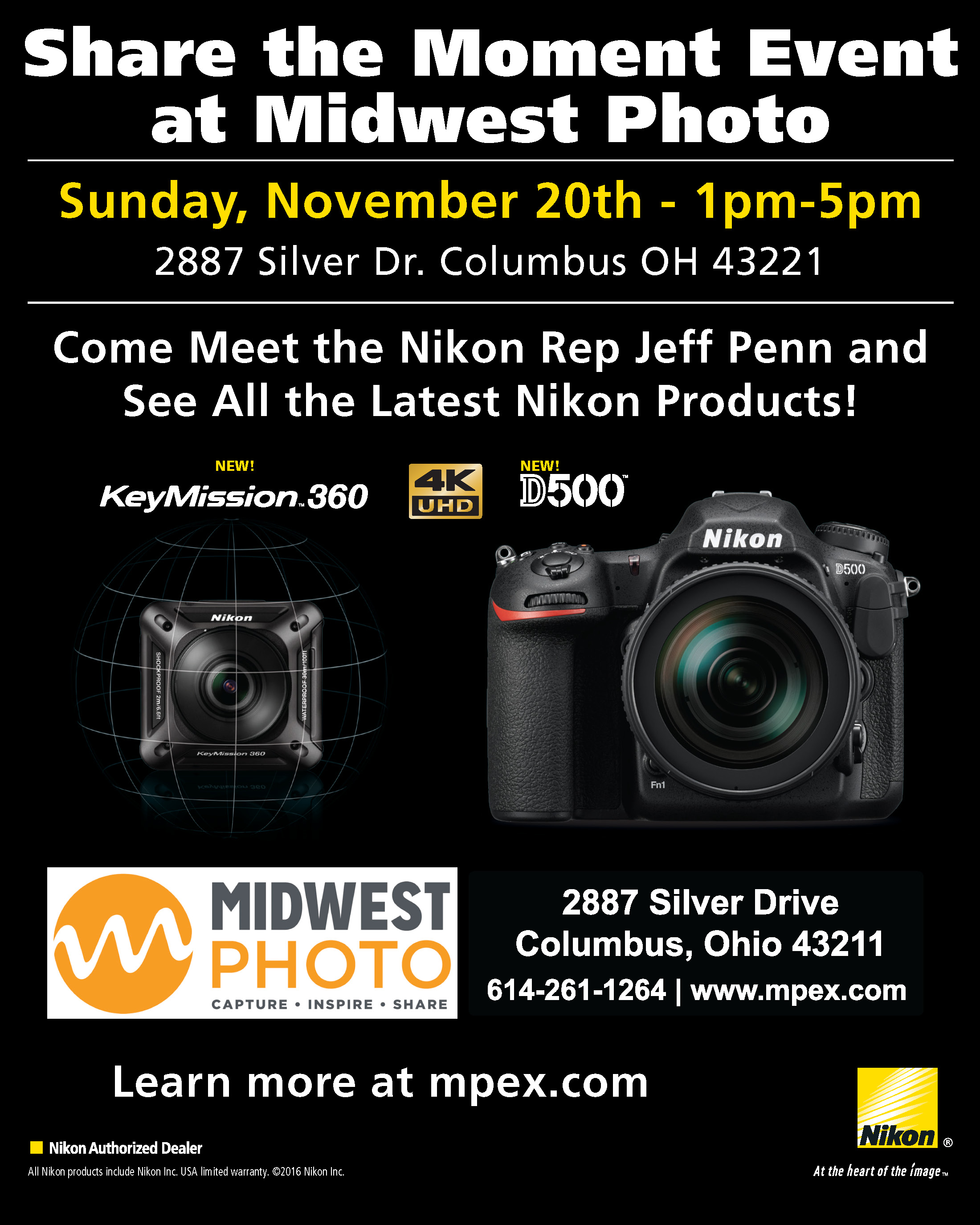 The Nikon Key Mission 360° and the NEW Nikon D500 are at Midwest Photo and Nikon will be here to answer all your questin an=bout these amazing new cameras!
The Nikon D500 - DX: Supercharged
Meet the D500: it's a compact powerhouse fusing the highest performance of Nikon's professional D5 with the unique agility of the DX format. Portable and powerful, the D500 will galvanize the way you shoot stills and video.
Nikon KeyMission 360°
Nikon KeyMission 360° is the brand new camera that creates a whole new viewing experience for your videos, showcasing 360° interactive video capture with the ground breaking.
Just think of being able to change the angle of view live while watching the video to any angle you can think of on your phone, tablet or popular social media sites. This innovative video technology is an ease to capture and share allowing every friend and family member to take control of the point of view at anytime and anywhere the video plays. You must see this in person to get the full effect of what the KeyMission 360° can do to enhance the story you want to tell. 4K, Wi-Fi, Bluetooth, NFC- This is the connected, interactive, high resolution camera for everyone!
Check out this interactive video to see the enhanced story you can create with the KeyMission 360° : https://www.youtube.com/watch?v=WT8Pqa7tQfM
We will have our Nikon representatives and Specialists on hand throughout the day to answer any questions that you have.