The Russian Arts Theater and Studio is pleased to reopen its theater with The Overcoat, based on the masterpiece by Nikolai Gogol.
About this event
After one year of COVID shut-down, The Russian Arts Theater and Studio is thrilled to reopen its theater doors with the World Premiere of The Overcoat.
Hailed by Vladimir Nabokov as "The greatest Russian short story ever written", Nikolai Gogol's The Overcoat recounts the life of Akaky Akakievich Bashmachkin, an insignificant copying clerk in St. Petersburg who lives frugally on 400 rubles a month. His world is forever changed when his tailor tells him his old overcoat can no longer be repaired and it is time to buy a new one. Acclaimed Russian director Aleksey Burago adapts and directs this masterpiece for the stage, featuring actors Roman Freud, Tom Schubert, Christopher Zach and Di Zhu.
COVID UPDATE: *Out of an abundance of caution, we require all attendees to wear masks regardless of vaccination status. While the venue can accommodate up to 400 people, we are only selling a maximum of 85 seats per performance to allow social distancing.*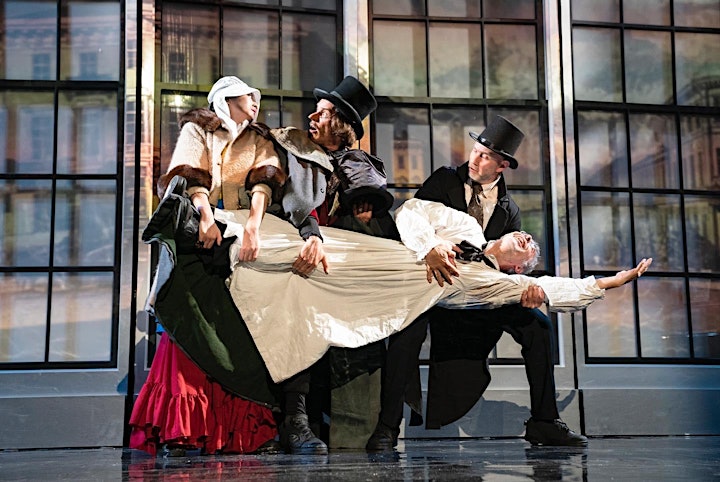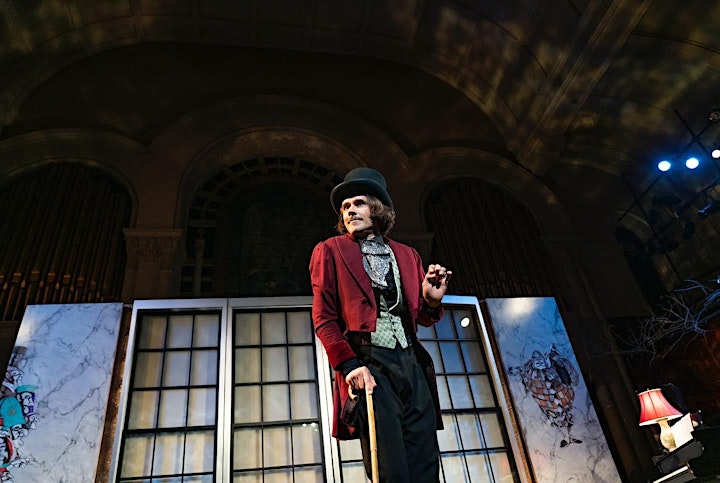 Organizer of Nikolai Gogol: The Overcoat
The Russian Arts Theater & Studio is an award-winning not-for-profit 501 (c) theater company founded with the mission to preserve, promote and cultivate Russian arts, culture and heritage through high-quality theatrical productions. Headed by internationally acclaimed Russian director Aleksey Burago, TRATS has delivered numerous shows to the New York City theater community, including works by Pushkin, Gogol, Chekhov, Gorky, Bulgakov, Bunin, and much more. For more information, please visit us at www.russiantheater.org.
PAST PRODUCTIONS
Past productions at The Russian Arts Theater & Studio include The Seagull, Enemies Of The People, Uncle Vanya, The Bear, Swan Song, Mikhail Bulgakov's Master and Margarita Or, The Devil Comes To Moscow, Crime and Punishment, Avenue of Wonder, House of Curiosities, Billy Bob Boils The Sea, My Uncle Chekhov, Lady With a Lapdog With Jokes And a Happy Ending, and Three Sisters.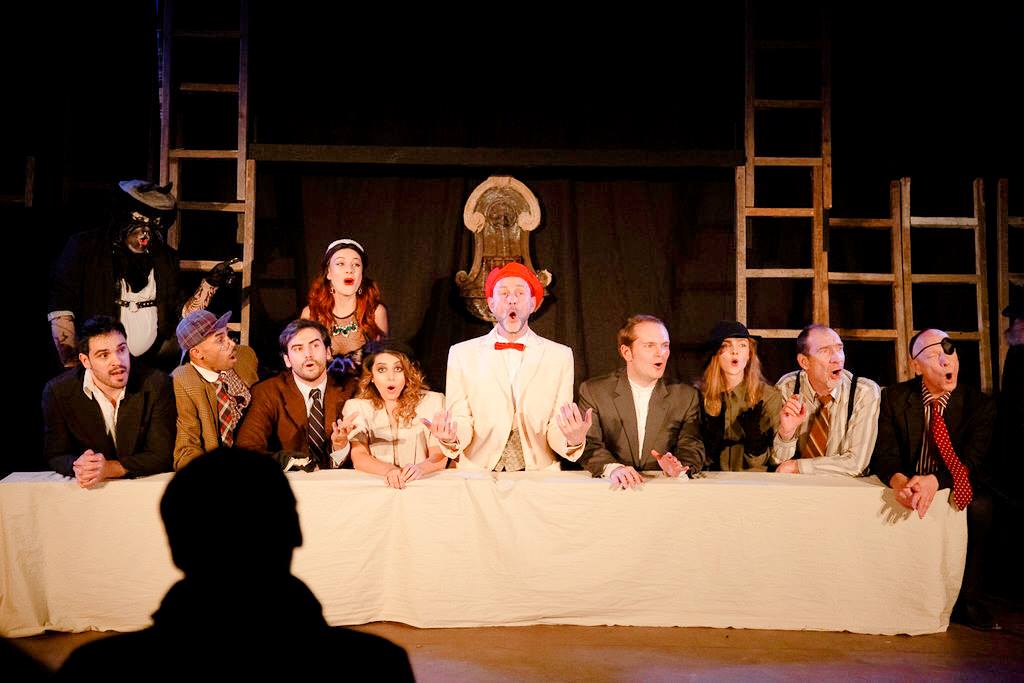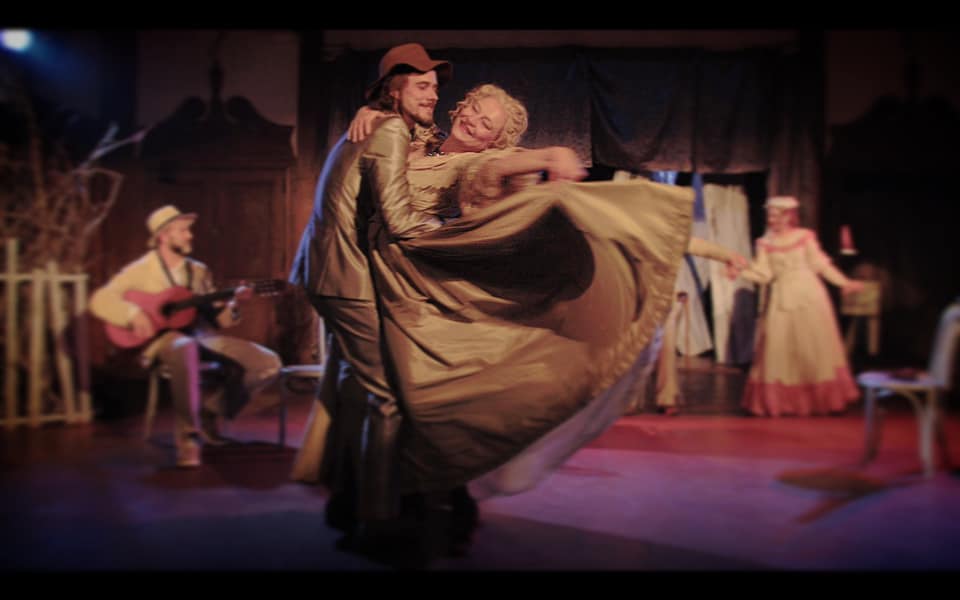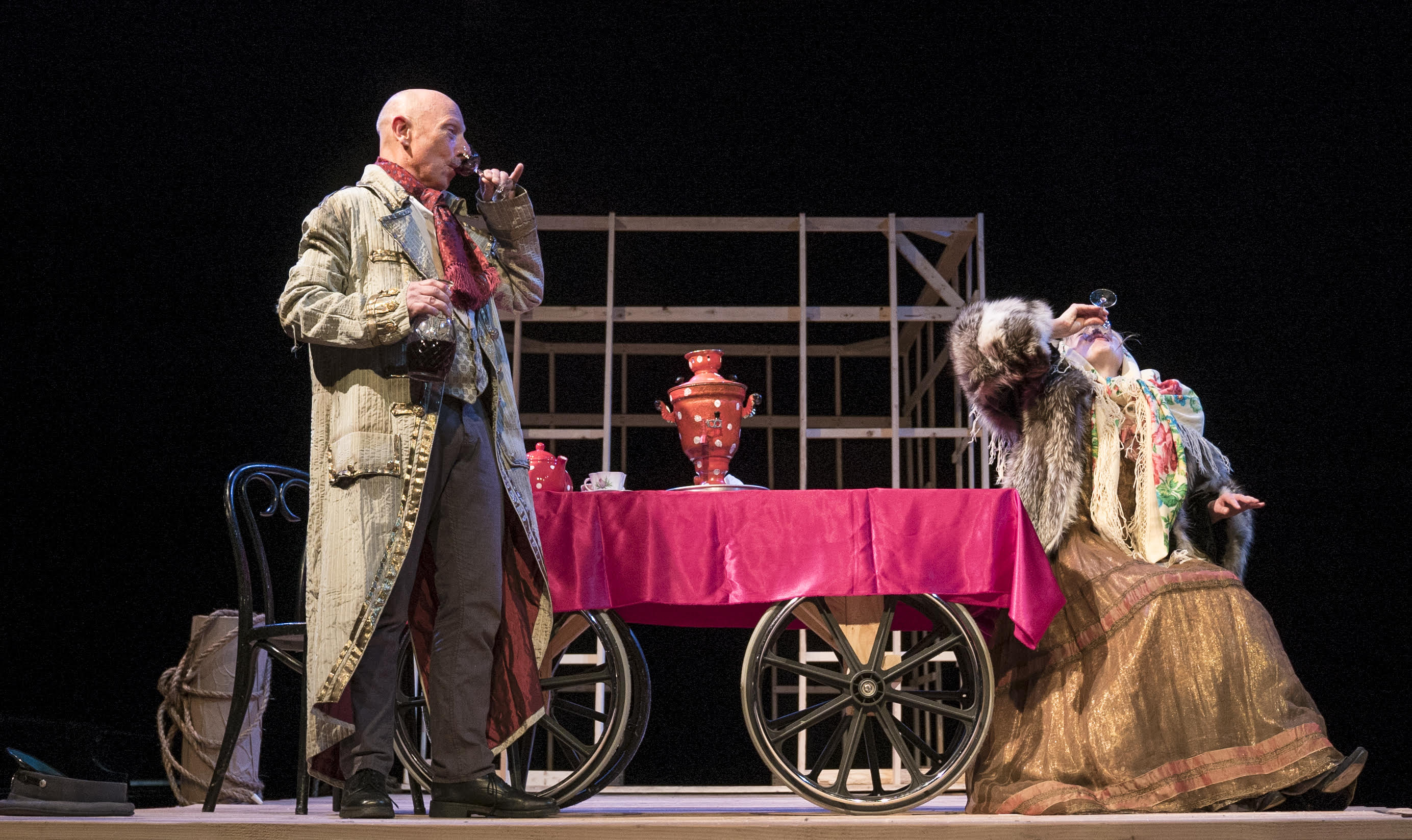 ABOUT THE DIRECTOR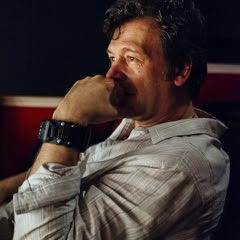 Aleksey Burago is the Artisic Director of The Russian Arts Theater & Studio and a graduate of The Moscow Academy of Theatre Arts (GITIS), where he studied under the internationally renowned theater director Pyotr Fomenko. As a theater artist, Aleksey's work has taken him to stages around the world, including Scotland, Denmark, Mexico, Turkey and Japan.
In Russia, he has staged works for many different state theaters, including the Theater of Youth, Puskin Theater and the Baltic House Theater. Aleksey's production of Beyond Recognition premiered at the Hermitage Theater, where it recieved a sold-out run and played to rave reviews. In New York, Aleksey has staged over forty productions. His latest work Lady With a Lapdog With Jokes And a Happy Ending played a sold-out run this past summer at Pushkin Hall, home to The Russian Arts Theater & Studio. 
Aleksey's directorial work has received awards both in New York and abroad, including the 2010 Best One Person Show at the International United Solo Festival. In Russia, he had been awarded Best Director in the Moscow Annual Festival of Classical Plays and also the St. Petersburgh Comedy Festival. In addition to teaching Russian Theater Lab and Playing Chekhov at The Russian Arts Theater and Studio, Aleksey is also on faculty at HB Studio and is the Director-in-Residence at Bilkent University in Ankara, Turkey.