Event Details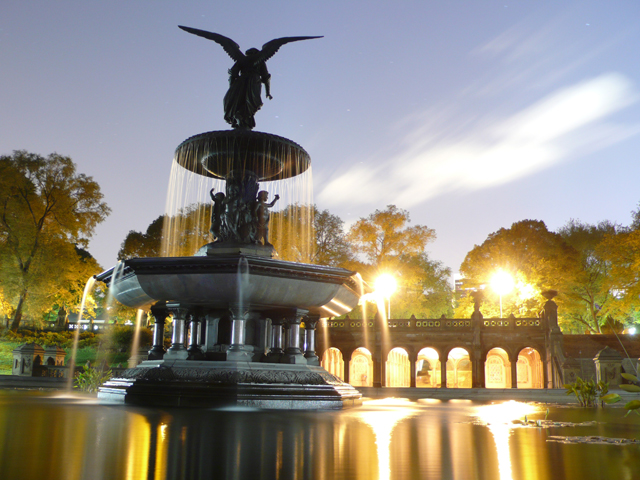 I created the above image at midnight in Central Park. It was so dark, in fact, that I had to take the image eight times because I couldn't make out where the top of the wings were in relation to the top of my frame.
By simply adjusting the shutter speed on your camera to speeds of longer than one second, you'll start to delve into the world of long exposures photography. In this class, JP will take you into Central Park just as the sun is setting. Because your camera will be picking up light that isn't even detectable to the human eye, you're sure to be surprised and delighted with the resulting images.
Each student is encouraged to bring flashlights with them since the last half hour of the class will be dedicated to light painting where we, as a group, will experiment with using each image as a canvas that we can "paint" on with our individual light sources.
This class is best enjoyed with point-and-shoots and SLRs that allow you to manually set your aperture and shutter speed. If you're not sure if your camera has this functionality, email JP with your camera brand and model number and he'll let you know. Also, having a tripod (even a small one) is super-helpful but, if you don't have one, JP will give you tips on how to stabilize your camera without a tripod.