About this Event
Myrlin's work is grounded in both hip-hop and the literary arts. Myrlin was named the Arizona Humanity's Council's Rising Star Award recipient for his work as a youth advocate and teaching artist.
Myrlin has released two hip hop mixtapes and has performed his music internationally. Most notably he was featured on NPR's Alt Latino podcast and has shared stages with the likes of Saul Williams and Mexican hip- hop mega-giant, Cartel De Santa.
Myrlin's origins emerge from the rural landscapes of New Mexico and Idaho and have firmly planted themselves in the metropolis Phoenix, AZ where he first began his career as a professional artist and has lived since adolescence. His work as an educator and artist is reflective of his experience as a Chicano man and often aimed at critiquing, exposing, and commenting on identity, and systemic injustices.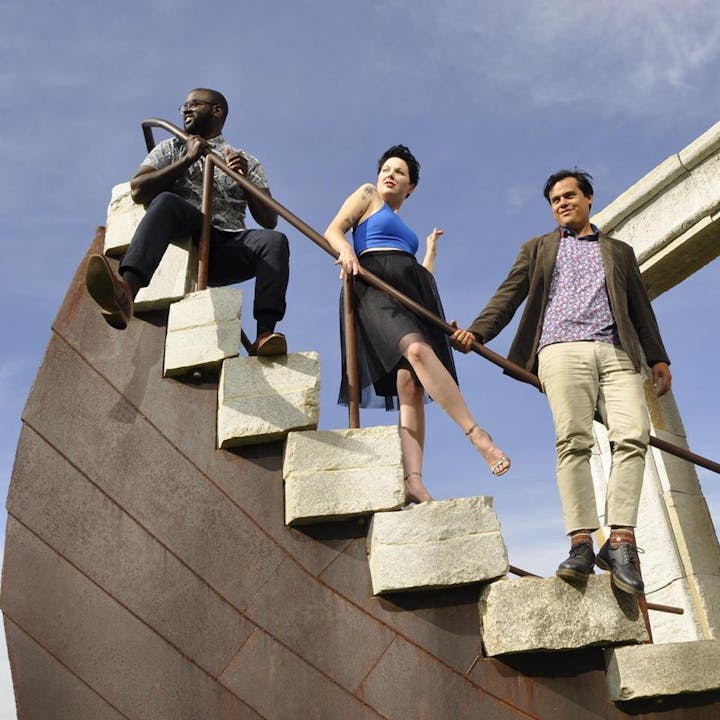 Inspired by the illusionary MC Escher, House of Stairs dissects harmony, rhythm and poetry to weave intense, deceptive and and often vulnerable aural tapestries. Since summer 2014, the trio-sometimes-quartet House of Stairs has been careening through genres to discover their own metric trip hop in Phoenix, AZ. Phoenix New Times notes them as "One of the Hardest Working Bands in Phoenix," relating their sound to "the ambient textures of Kid A-era Radiohead, while Pyle's vocals most evoke Beth Gibbons of Portishead."Although they're often found in one of a variety of disparate venues around Phoenix, this band has also been spotted at venues in Southern California, New Mexico, and Colorado. Their debut EP "Step One" released in 2015 and, after much work and preparation, are releasing their upcoming full-length album "Scuba" at this show alongside special featured guest performers.
Holly Pyle – vocals, Garrison Jones – keys, Stephen Avalos – drums, Shea Marshall – bass clarinet.
House of Stairs is a jazz-based collective that draw from funk, soul and pop influences to create a distinct progressive soundscape. Inspired by the visual innovations of M.C. Escher, House of Stairs explore multi-faceted interactions between harmony, meter and lyrics that are both compelling and imaginative.