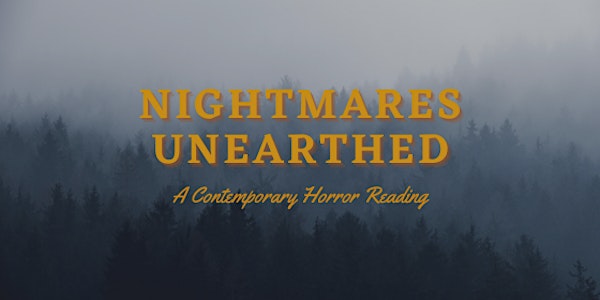 Nightmares Unearthed: A Contemporary Horror Reading
Six Horror Writers, All Alike In Existential Dread! In Foul Corona, Where We Lay Our Scene...
About this event
Dear Readers,
In this Age of the Pandemic, where cons and stores and shows are mostly virtual, so too are book tours!
The first stop of the Nightmares Unearthed Tour Bus is right here, with Yours Truly, C. S. E. Cooney.
It is my pleasure to introduce you to (or further acquaint you with) six world-class horror writers, each of whom had a book come out in 2020 or will be having one come out in 2021.
Join us for a night of delicious dread, when we summon the collective dire powers of Zin E. Rocklyn, Cassandra Khaw, Mike Allen, Daniel Braum, Emma J. Gibbon, and Gordon B. White to our virtual salon.
We will be having selected readings and a Q&A, and then opening up questions to the audience!
After you sign up for your FREE TICKET, you'll be getting emails from us about the upcoming event. On the day of the event, you'll get a Zoom link and a password! We are looking forward to seeing you there!
Fondly,
C. S. E. Cooney