NIGHT TRIPPIN' ✣ Charlie Hunter & Scott Amendola ✣ Paia Halloween
Actions and Detail Panel
NIGHT TRIPPIN' ✣ Charlie Hunter & Scott Amendola ✣ Paia Halloween
Mon, Oct 31, 2016, 8:00 PM – Tue, Nov 1, 2016, 1:30 AM HST
Description
● PRE-SALE2 - $20 (limited # available)
● PRE-SALE3 - $25 (limited # available)


NIGHT TRIPPIN'
✣✣✣ HALLOWEEN EUPHORIA ✣✣✣
✣✣✣ MESMERIZING MUSIC ✣✣✣

Joytime in Paia! No Place We'd Rather Be Than Dancin' By the Sea !!
Charley's Restaurant & Saloon - Monday, October 31st
CHARLIE HUNTER & SCOTT AMENDOLA - 9PM SHARP
DJ's BOOMSHOT and JORALIEN - 10:30-Close
**ALL ABOUT THE GROOVE**
Two masters of their instruments (guitar & drums) lay it down deep and dance all over the top. Groovalicious!
Charlie Hunter and Scott Amendola have a musical and spiritual bond as strong as any duo you'll find. Releasing their first album together in 1995 entitled, "T.J. Kirk" (interpreting songs of Thelonius Monk, James Brown, and Rahsaan Roland Kirk), Hunter and Amendola have remained close ever since recording multiple albums and completing countless tours. They clearly love playing together and approach music from the same perspective. Be in the moment and on the beat on every recording and performance and let groove take over. Improvisation keeps the duo and audience engaged and locked into an irresistible sound that comes straight from the heart.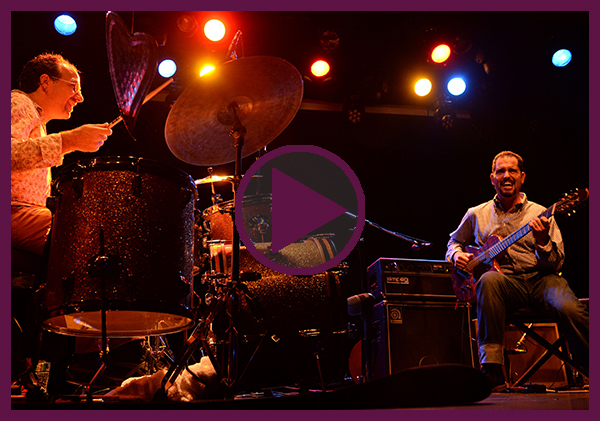 Charlie Hunter: 20+ years at the top of the music industry. One of the grooviest guitar virtuosos on the planet playing both bass and lead on one *seven-string* guitar. Nearly 20 albums as a band leader. Co-founder of Garage A Trois. Recordings with D'Angelo, Frank Ocean, Michael Franti, Norah Jones, Zap Mama, Snarky Puppy, etc.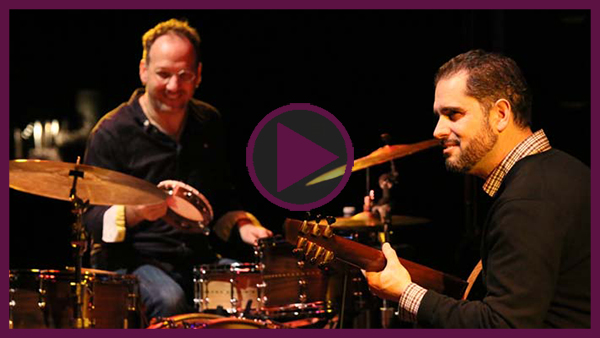 Scott Amendola: 20+ years at the top of the music industry. The smiliest drummer in the world creating hypnotic rhythms while dancing acrosse his drum kit with sheer glee and utter poise. Nine albums as a band leader plus recordings with Four Tet, Nels Cline (Wilco guitarist), Madeleine Peyroux, Bill Frisell, Henry Kaiser, etc.


ELECTRONIC FUNK - After Charlie Hunter & Scott Amendola
DJ's Boomshot and Joralien bringin' da funk to keep your cosmic trip spinning over the moon.