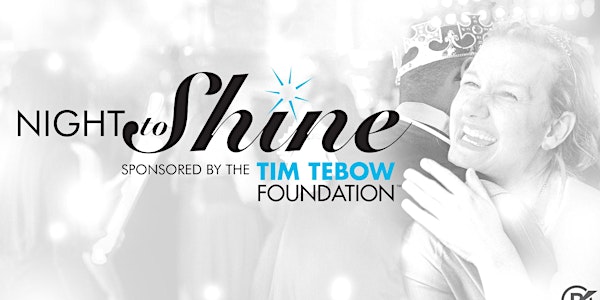 Night To Shine 2023 VOLUNTEER REGISTRATION
This event registration page is intended for all VOLUNTEERS. If you are a guest, please go to: https://FriendshipNTS2023.eventbrite.com
When and where
Location
Friendship Community Church 3380 Fox Run Road Dover, PA 17315
About this event
Night to Shine is an unforgettable prom night experience, centered on God's love, for people with special needs ages 14 and older.
Doors will open to guests at 5:00 pm to pre-event activities: hair, make-up, shoe shine
Starting at 6:00, our honored guests will be able to enjoy: food, dancing, limousine rides, karaoke, prayer room, and a photo booth!
For a successful event, we need volunteers!! We anticipate hosting 100 special honored individuals therefore we are looking for approx 150 volunteers the night of the event! No experience is necessary! Come share your gifts and bless our attendees.
We are looking for volunteers (ages 16 and older) who will share their time and love for an evening. Engage in conversation with our guests, dance, have fun and help us make each and every one feel special.
Areas of services include but are not limited to: buddies, security, parking attendants, registration, hair and make up, shoe shine, prayer warriors, food services, decorations, set up/tear down, sensory room moderator, parents room moderator
Prior to the night of, all volunteers are required to submit proof of child abuse clearance, background check, and attend 1 training session: either Jan 22, 2023 or Jan 29, 2023. Sessions will be approx 1 hour and will start following second service at 12:30. If your clearances are already on file at the church, we will let you know if it is soon to be expired.
If you have further questions prior to registering, please reach out to us at NTS@friendshipcommunity.org or find Clara Ames or Beth Zapata @ church!